Play

Play Next

Add to queue
Play

Play Next

Add to queue

96 plays

Play

Play Next

Add to queue

52 plays

Play

Play Next

Add to queue

129 plays

Play

Play Next

Add to queue

83 plays

Play

Play Next

Add to queue

754 plays
Genre: Americana / Country / Rock

Location NASHVILLE, Tennessee, Un

Profile Views: 8274

Last Login: 12/6/2012

Member Since 7/29/2006

Website www.reverbnation.com/jeffjacobmusic

Record Label <a class=

Type of Label Indie

Bio

Since 2005 Jeff has been one of approximately 120 Staff Songwriters for The Songs of Love Foundation. www.songsoflove.org .. .. .. .. .. .. .. .. .. Formerly lead singer of the band Savannah's Cryin', Jeff put out a solo CD in 2002 entitled East Lost Innocence. In 2005 he produced the CD "Jewish Songwriters of Nashville:Sing Reflections of Judaism. " This CD benefits both the Nashville Holocaust Memorial fund and the Israeli Magen David Adom. (The equivalent of our Red Cross) The CD includes 14 songwriters performing original compositions as well as contemporary takes on old prayers. Hit songwriters and aspiring artists/writers alike are on this disc. It was a pleasant surprise to find that THIS disc was included in an exhibit at the Tennessee State Musuem as part of the Bagels and BBQ - History of Jews in Tennessee display. He also dabbles as an independent producer of multi-act concerts/shows. Recently he and long-time friend Scott Barrier have teamed up to finally do what they've said they'd do years ago, form an actual duo or group. Rehearsals and writing sessions are in place. Jeff, Scott and Neal Bergman have teamed up to form a new band, Meet Roads to October. .. .. .. .. .. .. .. ........

Members

........

Influences

Early Springsteen, Dylan, The Beatles, REM, Bryan Adams, Tom Petty, Carole King, Jack Ingram, Johnny Cash, Billy Joel, Musical Theatre in general, Toad the Wet Sprocket, The Who, Jackson Browne, Woody Allen, Simon & Garfunkel, and many others.

Sounds Like

Me I think-
10 Songs | Sep 21, 2008

30 Songs | Nov 12, 2012
Bio:
Since 2005 Jeff has been one of approximately 120 Staff Songwriters for The Songs of Love Foundation.
www.songsoflove.org
Formerly lead singer of the band Savannah's Cryin', Jeff put out a solo CD in 2002 entitled East Lost Innocence. In 2005 he produced the CD "Jewish Songwriters of Nashville:Sing Reflections of Judaism. " This CD benefits both the Nashville Holocaust Memorial fund and the Israeli Magen David Adom. (The equivalent of our Red Cross) The CD includes 14 songwriters performing original compositions as well as contemporary takes on old prayers. Hit songwriters and aspiring artists/writers alike are on this disc. It was a pleasant surprise to find that THIS disc was included in an exhibit at the Tennessee State Musuem as part of the Bagels and BBQ - History of Jews in Tennessee display. He also dabbles as an independent producer of multi-act concerts/shows. Recently he and long-time friend Scott Barrier have teamed up to finally do what they've said they'd do years ago, form an actual duo or group. Rehearsals and writing sessions are in place. Jeff, Scott and Neal Bergman have teamed up to form a new band, Meet Roads to October. .. ..
Member Since:
July 29, 2006
Members:
..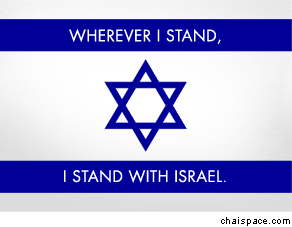 Influences:
Early Springsteen, Dylan, The Beatles, REM, Bryan Adams, Tom Petty, Carole King, Jack Ingram, Johnny Cash, Billy Joel, Musical Theatre in general, Toad the Wet Sprocket, The Who, Jackson Browne, Woody Allen, Simon & Garfunkel, and many others.
Sounds Like:
Me I think-