Play

Play Next

Add to queue
Play

Play Next

Add to queue

2,431 plays

Play

Play Next

Add to queue

1,556 plays

Play

Play Next

Add to queue

6,670 plays

Play

Play Next

Add to queue

8,434 plays

Play

Play Next

Add to queue

1,256 plays
Genre: Alternative / Pop / Rock

Location LONG BEACH, US

Profile Views: 61119

Last Login: 11/8/2011

Member Since 4/4/2005

Website jeffreyscottmusic.com

Record Label Sweet Onion Records

Type of Label Indie

Bio

.............. ...... .............. "EXTRA EXTRA !!!! READ ALL ABOUT IT "!!!!!!! Jeffrey Scott & HIs Amazing Band are back with a thrilling brand new album entitled "The Herald". It is a fascinating, dynamic and magical collection of songs that still keeps the enduring and melodic qualities of Scott's critically acclaimed debut "Last Rites for a Dying Heart " while at the same time it ventures into a new edgier sound. Recorded in 2007 at the band's Long Beach, Ca studio, "The Herald" features 12 original all-new Scott penned tunes. From the good time burlesque opening of "To Be Loved" to the lonesome acapella vocals of "Forever and a day", "The Herald" truly is the grandest in epicurean audibility delivered to your door each and every morning. With 2005's "Last Rites for a Dying Heart" being such a succes one would think that the pressure to deliver a adequete follow-up would weigh heavy on the shoulders of the band. Jeffrey Scott : " I think that the fact that we did the Christmas record between this album and "Last Rites" helped loosen us up a bit. We had about month off between the recording of "Merry Christmas Melodies" and "The Herald" and I think that really played to our advantage as far as just each of us feeling comfortable and prepared in the studio". Dave Coulter : " Also, more than half of the songs on this record were developed by the the band on the "Last Rites" tour so the songs and our parts were pretty much all there when we started recording. That always helps. Brian Netzley : " I actually think that played a big part in this record sounding a bit different than "Last Rites". All the tunes were developed in a band situation and I think the sound of "The Herald" really demostrates that". With "The Herald" already recieving rave reviews Jeffrey Scott & His Amazing Band will be taking their award winning live show on the road. With a national tour scheduled in early Fall be sure to look for them in your town "The Herald" is available on 27 different websites, including www.jeffreyscottmusic.com ; www.cdbaby.com ; itunes ; Rhapsody ; muze . .. .. .. .. .. ...... Last Rites for a Dying Heart is the acclaimed, award nominated debut album from Long Beach Ca. singer/songwriter Jeffrey Scott. It is a wonderfully dramatic pop/rock record, complete with timeless catchy melodies, yet still has the ability to suprise the toughest of music critics. From the shimmering Beach Boy like vocals of :Last Rites" that begin the album, to the garage band swagger of "Just Beg" that ends it, Last Rites for a Dying Heart takes the listener on a exhilerating adventurous journey. ...... "Ballad of Blackbeard Lawler" video .. width="425" height="350">...... .. .. .. ....> .. width="425" height="350">...... .. .. .. ....> .. width="425" height="350">.......... .. .. .. .. ....> ......

Members

...... ...... Dave Coulter (drums, vocals) Brian Netzley (bass, vocals) Jeffrey Scott (vocals, guitar, piano) MANAGEMENT - Tom Maher @ Singerman Entertainment (562) 597-9989 BOOKING - Mike August (562) 331-1105

Influences

Beach Boys / Queen / Beatles / Van Halen / Iron Maiden / Rufus Wainwright / Led Zeppelin / Elton John / and everything else under the sun.

Sounds Like

"....Last Rites for a Dying Heart", is top of the pops, blending influences as varied as Queen and the Beach Boys, a touch of Vaudville, and a keen sense of what makes a well-written song sing. Sheer genius, I tell you. Another contender for best-of-this-year honors." - Alan Haber, "Pure Pop Radio Hour". .............. Also available at .. .... .. also available at Fingerprints CD's & LP's 4612 E 2nd St Long Beach Ca 562 494-0994
No recent updates in this category.
Why not...
Bio: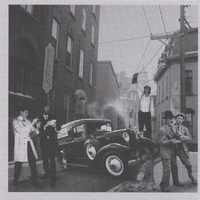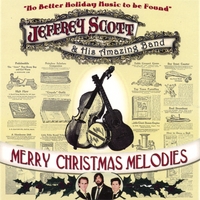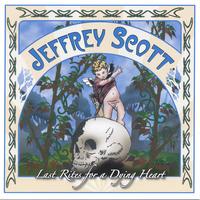 "EXTRA EXTRA !!!! READ ALL ABOUT IT "!!!!!!! Jeffrey Scott & HIs Amazing Band are back with a thrilling brand new album entitled "The Herald". It is a fascinating, dynamic and magical collection of songs that still keeps the enduring and melodic qualities of Scott's critically acclaimed debut "Last Rites for a Dying Heart " while at the same time it ventures into a new edgier sound. Recorded in 2007 at the band's Long Beach, Ca studio, "The Herald" features 12 original all-new Scott penned tunes. From the good time burlesque opening of "To Be Loved" to the lonesome acapella vocals of "Forever and a day", "The Herald" truly is the grandest in epicurean audibility delivered to your door each and every morning. With 2005's "Last Rites for a Dying Heart" being such a succes one would think that the pressure to deliver a adequete follow-up would weigh heavy on the shoulders of the band. Jeffrey Scott : " I think that the fact that we did the Christmas record between this album and "Last Rites" helped loosen us up a bit. We had about month off between the recording of "Merry Christmas Melodies" and "The Herald" and I think that really played to our advantage as far as just each of us feeling comfortable and prepared in the studio". Dave Coulter : " Also, more than half of the songs on this record were developed by the the band on the "Last Rites" tour so the songs and our parts were pretty much all there when we started recording. That always helps. Brian Netzley : " I actually think that played a big part in this record sounding a bit different than "Last Rites". All the tunes were developed in a band situation and I think the sound of "The Herald" really demostrates that". With "The Herald" already recieving rave reviews Jeffrey Scott & His Amazing Band will be taking their award winning live show on the road. With a national tour scheduled in early Fall be sure to look for them in your town "The Herald" is available on 27 different websites, including
www.jeffreyscottmusic.com
;
www.cdbaby.com
; itunes ; Rhapsody ; muze .
Last Rites for a Dying Heart is the acclaimed, award nominated debut album from Long Beach Ca. singer/songwriter Jeffrey Scott. It is a wonderfully dramatic pop/rock record, complete with timeless catchy melodies, yet still has the ability to suprise the toughest of music critics. From the shimmering Beach Boy like vocals of :Last Rites" that begin the album, to the garage band swagger of "Just Beg" that ends it, Last Rites for a Dying Heart takes the listener on a exhilerating adventurous journey.
"Ballad of Blackbeard Lawler" video .. width="425" height="350">....> .. width="425" height="350">....> .. width="425" height="350">......>
Member Since:
April 04, 2005
Members:
Dave Coulter (drums, vocals) Brian Netzley (bass, vocals) Jeffrey Scott (vocals, guitar, piano) MANAGEMENT - Tom Maher @ Singerman Entertainment (562) 597-9989 BOOKING - Mike August (562) 331-1105
Influences:
Beach Boys / Queen / Beatles / Van Halen / Iron Maiden / Rufus Wainwright / Led Zeppelin / Elton John / and everything else under the sun.
Sounds Like:
"....Last Rites for a Dying Heart", is top of the pops, blending influences as varied as Queen and the Beach Boys, a touch of Vaudville, and a keen sense of what makes a well-written song sing. Sheer genius, I tell you. Another contender for best-of-this-year honors." - Alan Haber, "Pure Pop Radio Hour".

Also available at
..
also available at Fingerprints CD's & LP's 4612 E 2nd St Long Beach Ca 562 494-0994
Record Label:
Sweet Onion Records
Jeffrey Scott has 7371 friends.