No recent updates in this category.
Why not...
Jennifer Always hasn't earned any badges yet... have you?
General

MUSIC: Hard Rock, Glam/Sleaze Rock, Old Rock & Roll, Blues
ART: Drawing, Design
Photoshop, Photography
80s, Animals, Rock & Roll Parties, Travelling, Flirting, Going to gigs, Make up & Hairspray, Long haired guys, Cowboy boots, South France, Los Angeles, New York, Sleeping late in the morning, Playing with my cat, Melting when I see a cute pet, Observing people and Trying to make my dreams come true...



Music

Books

THE HEROIN DIARIES - Nikki Sixx
THE DIRT - Mötley Crüe
TOMMYLAND - Tommy Lee
ELVIS & ME - Priscilla Beaulieu Presley


Heroes
About me:
..

Myspace Layouts - Myspace Editor - Hot Graphics
..
First time I heard the music
I thought it was my own
I could feel it in my heartbeat
I could feel it in my bones
My momma thinks I'm crazy
My dad says I'm insane
I got this boogie woogie fever
that's burning in my veins

(...)

It feels so good that it ought to be illegal
I got my vaccination from a phonographic needle
I'll never grow up and I'll never grow old
Blame it on the love of rock & roll
Who I'd like to meet:
Bon Jovi is like my breathe. I've been listening to them since I was 5 years old, I'm really addicted to their melodies. It can be Bad Medicine or Lost Highway, I listen to both of them. They just run through my veins as a drug.
Jon Bon Jovi is the one I really want to meet once in my life. The dream of my life. He's perfect to me. I've got so much love for Him and I thank Him for making me feel in another world.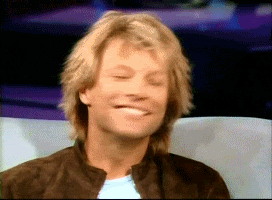 Status:

Single

Here for:

Networking, Dating, Serious Relationships, Friends

Hometown:

Lausanne

Orientation:

Straight

Height:

5' 0"

Ethnicity:

White / Caucasian

Zodiac Sign:

Leo

Drink:

No