About me:
..LiViN 2 gEt mY aNgEL wInGs!!!
WWW.TEAMALLSTARS.COM
!!!!!!!!!!! My Space is my marketing/networking forum! Photo galleries on
www.teamallstars.com
or
http://allstars.myphotoalbum.com/albums.php
. ..
Jennifer Angel Ancheta's Profile
Create Your Badge
... ..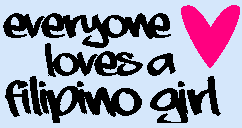 MyNiceSpace.com
Check out some of our YOU TUBE video footage from 2006-2007!!!!!!!! Allstar for life!
allstars promo video from Victor Cantero on Vimeo.
I love fast cars and drifting!!! Life is better sideways!!! I am a very blessed person!!! I have everything that I ever wanted in my life and I could honestly say that I'm at my happiest. I've gone through lots of heartache and disappointments in my life, but have learned not to dwell on the sorrow and hurt people put me through. I've heard time and time again that nice people finish last, but at least they finish graciously. I leave my life to the hands of the Lord and pray for all the happiness in the world. Thank you to those who bring positiveness and happiness to me. I love spending time with my son, my big boy, Christopher Jarron (C.J.) AKA-Siege-, my family, my friends and God-children: Melanie Rachel, Noble Owen, Hannah, Kayla Chang, and Jianni Alexander. Besides being a Mommy, I do sales during the weekdays at CWW. And I'm also currently the Spokesmodel / Race & Marketing Queen Director for the International All-Stars-
www.teamallstars.com
. Please check out the beautiful ladies/marketing queens I help book & work with on our model page at:
www.teamallstars.com
. Thank you to all of my associates and partners for opening my eyes to more opportunities: My mentor: Bill Montgomery (Team Allstar President/Founder), Clifton Brown (Operations Director), Aki Iizuka & Natalie Smith, Laura Baker, Michelle Waterson (Model Coordinators that totally help me out so much), Cleveland Williams (Entertainment/Operations-West Coast), Josh-DJ One (DJ Division), Eric Rhee (Drift Division), Pat and Karen Ardon of "Foothill Automotive" in Glendora, CA, Eddie Habeck (NE Director), Alex Farrington (SE Operations) Rich Rivas (NE Director), John Marsh (SE Director), Nico Figueroa (Entertainment Division), Yoshi from 5 Zigen, Steve Long (Motorcycle Division), Suzanne Economon (Mazda Director), Noel Rollon, Slim of 112 & Candice, Quinton Dodson, Derek Strong/Strong Racing, Models -N- Motion crew:Edriel Centeno, Bernice Centeno, Wing Shum, Nolan Balajadia, Abbey, M&M models (Ramille, Gayle, Marianne, Mariza) and sponsors; Other associates: Gene Hufana-Dj gNO, "Ivvi"-Anna Chang and Gracelyn Felisan, All current and former Team Allstar Models (You are all beautiful in your on way)/ Members / Associates / Allstar Drift Drivers-Hiromi K, Kyle Mohan, Dave Staveley, Colin Frost; Extreme Autofest (Ed, Emmo, David, Veeshy, Phil, Ben, etc.) & all models who have ever competed in the bikini contests for us; Rally Innovations, Legend Entertainment-Icy Ice, Mazda, Mazdaspeed, Rod and Josh at Bridgestone Tires, Cooper Tires-Special thank you Doug A. at Cooper for all the opportunities you have given me in 06 & 07 as a Cooper Umbrella Girl/Cheerleader, Fahlgren, Formula D, Team 5Zigen, Tokico, Polk Momo, Pac Audio/Stinger, Al & Ed's Autosound, Eclipse by Fujitsu Ten, Al & Ed's Autosound, Motegi/TIS, Street Performance-Gigi, Turbonetics-Reggie, Tyler, Ed, Pioneer Pro DJ-Davey Dave/Allstar DVDJ Unique, Suzuki, BF Goodrich, Lucas Oil/Lucas Oil Off Road Series, Circuit City, Japanese Classic Car Show, Polk Audio, Car Sound & performance Magazine, 2 Wheel Tuner, Infineon Raceway, Laguna Seca Mazda Raceway, Dorzees, Dude Seriously, Von Dutch, Black Flys/Fly Girls, Europrojeckts, etc. Thank you for your luv and support!!! Blue Skies Always (with a little bit of tire smoke/burnt rubber) Interested in spokesmodeling, tradeshow hostessing, street team, being an umbrella girl, trophy girl for corporate companies, marketing/race queen, fashion show model or a bikini contestant for Extreme Autofest, etc?....please contact me: =) jennifer@teamallstars.com Please forgive me if it takes me a while to accept you in my network. I am slowly catching up. Thank you for your invites, requests, messages, comments and luv.
Marketing
Sales
Client Services

Modeling
Business
Manager

Spokesmodel / Tradeshow Hostess / Umbrella Girl / Race Queen / Marketing Queen
Play

Play Next

Add to queue

Play

Play Next

Add to queue

Play

Play Next

Add to queue

Play

Play Next

Add to queue

Play

Play Next

Add to queue
Status:

Single

Here for:

Networking, Friends

Body type:

5' 2" / More to love!

Ethnicity:

Pacific Islander

Religion:

Catholic

Zodiac Sign:

Cancer

Children:

Proud parent

Education:

College graduate

Occupation:

Mommy; Marketing; Spokesmodel Director; Sales
Music

..Anything and everything

,

but I especially like: Aaliyah

,

Linkin Park

,

Justin Timberlake

,

Fergie

,

Nelly Fertado

,

PCD-Pussy Cat Dolls

,

Destiny's Child

,

Alicia Keys

,

Janet Jackson

,

Rihanna

,

Cassie

,

Amel Larrieux

,

Gwen Stefani

,

Ashanti

,

Brooke Hogan

,

Jojo

,

Staind

,

Coldplay

,

Smashing Pumkins

,

The Neptunes

,

Mystic

,

Jessica Simpson

,

Britney Spears

,

Taylor Swift

,

JLo

,

Method Man

,

Q-Tip

,

Wu Tang Clan

,

T.I.

,

Mobb Deep

,

Jay Z

,

Kanye West

,

Common

,

Craig David

,

Black Eyed Peas

,

112/Slim

,

Souls of Mischief

,

Sirena

,

One Son

,

Mango Pirates

,

Knowa Lazarus

,

Jin...Also luv trance & drum-n-bass

Movies

..The Fast and the Furious (1-3)

,

Into the Blue

,

North Shore

,

Blue Crush

,

Honey

,

August Rush

,

Never Back Down (Anything with Cam Gigandet)

,

Man on Fire

,

Crazy Beautiful

,

The Holiday

,

Just My Luck

,

A Walk to Remember

,

Transformers

,

Troy

,

Lord of the Rings series

,

Pirates of the Caribbean series

,

Black Hawk Down

,

Love Jones

,

My Father the Hero

,

The Lost Boys

,

Star Wars Series

,

The Debut

,

Finding Forrester

,

Life As A House

,

Romeo Must Die

,

Something About Mary

,

Just Like Heaven

,

Under the Tuscan Sun

,

Slumdog Millionaire

,

Drumline

,

The Little Mermaid

,

Lilo & Stitch

,

Japanese Anime .. .. ..

Television

..Prison Break- Wentworth Miller <3

,

Ugly Betty

,

Dexter

,

Dollhouse

,

Grey's Anatomy

,

Sex and the City

,

Keeping Up With the Kardashians

,

The Simple Life

,

Girls Next Door

,

Laguna Beach/The Hills

,

The OC

,

24

,

Tru Calling

,

Dark Angel

,

Desperate Housewives

,

Ghost Whisperer

,

Stacked

,

Baywatch

,

Friends

,

Dr. House

,

Ghost Hunters/Spooky stuff

,

NBA Games

,

Formula Drift-ESPN

,

E!

,

MTV

,

VH1

,

BET

,

FUEL TV

,

G4

,

Travel Channel

Books

..My Precious Moments Holy Bible, Rich Dad Poor Dad, Purpose Driven Life, Life and Def (Russell Simmons), Lord of the Rings, Chronicles of Narnia, Elements of Style, Skinny Bitch, Fashion/Photography/Art Books, Kevyn Aucoin Books, Kim Taylor Reese Hawaiian Books, The Giving Tree, Magazines: Vogue, Elle, Bazaar

Heroes

GOD, My guardian angel, Wentworth Miller, Orlando Bloom, My little big boy-Siege