No recent updates in this category.
Why not...
Jessica Biel hasn't earned any badges yet... have you?
Music

Movies

Books

Perfume by Patrick Suskind , Franny and Zoey by J.D. Salinger, The Unbearable Lightness of Being by Milan Kundera, The Peaceful Warrior by Dan Millman
Jessica Biel has 59196 friends.
Play

Play Next

Add to queue

Play

Play Next

Add to queue

Play

Play Next

Add to queue

Play

Play Next

Add to queue

Play

Play Next

Add to queue
About me:
I am an actor, environmentalist, and producer. I grew up in Boulder, CO, before coming to Los Angeles to pursue a career in acting. I love spending time with my friends and family, taking my dog Tina on walks, staying healthy and active, and making a positive impact on our world.
My Production Company -
Iron Ocean Films:
I've partnered with Los Angeles movie producer Michelle Purple, to create our new production company, Iron Ocean Films. Our first short film, "Hole in the Paper Sky", was recently viewed at The Beverly Hills Short Festival and won two awards, Best Drama, and Best Director (Bill Purple). Also, make sure you check out the score to "Hole in the Paper Sky" on iTunes and let us know what you think!
My Passion Project - MTDN:
I co-founded Make the Difference Network with my father and a group of caring social entrepreneurs. MTDN is a cause-oriented social network which provides technology and tools to nonprofit organizations to raise awareness and funds for their causes.
 

Here are links to the nonprofits I sponsor on MTDN:
The Wild Animal Sanctuary is the oldest and largest nonprofit refuge for captive large carnivores in North America, with over 150 lions, tigers, bears and other animals in residence.
Gridiron Heroes, a 501(c)(3) nonprofit foundation, provides immediate and long-term resources and support to individuals sustaining a catastrophic spinal cord injury through activities associated with high school football.


Featured Nonprofit:
GG's mission it to end elder loneliness by creating compassionate teen leaders. We organize teen volunteers into chapters that visit nursing homes at least once a month providing the women living there complimentary facials and makeovers.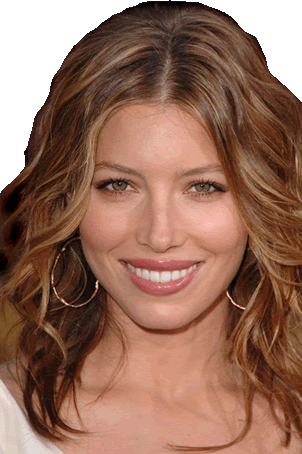 ..
!-END Block to Place Custom Banner at Top of Page-!
.. This is a short video of me and a few friends working on an art project for a nonprofit organization called
A Window Between Worlds
. A Window Between Worlds "is a nonprofit organization dedicated to using art to help end domestic violence. Through creative expression, battered women and children gain a sense of renewal and power. Their images of hope, survival and strength educate the public and become "a window between worlds" for survivors taking steps to change their lives." We made this art project to help raise funds at their upcoming auction. Enjoy! Jess.
Who I'd like to meet:
If you are interested in seeing more of the great nonprofit organizations at Make the Difference Network, please click the link below. I hope to see you there! Jess
Click Here to Join Make the Difference Network
Visiting and Volunteering at Heart of Los Angeles (HOLA)
Like it? It's free and fun! Create your own at animoto.com.
I recently had the opportunity to visit the Heart of Los Angeles HOLA campus and spend some time volunteering and interacting with some of their kids. Click HERE to make a donation!!
Check out this new clip of me recording the theme song for my new film Easy Virtue, called "Mad About the Boy". I hope you guys enjoy!
VIEW OFFICIAL EASY VIRTUE WEBSITE
Status:

In a Relationship

Zodiac Sign:

Pisces