just earned the In The Spotlight badge

Because your photos are earning quite a bit of attention.
joe bailey hasn't earned any badges yet... have you?
Music

blues

,

jazz

,

reggae reggae reggae

,

bob marley

,

culture templeyard/christafari

,

third world

,

mongo

,

chano pozo

,

giavanni hidalgo

,

paul simon

,

muddy waters

,

taj mahal

,

nora jones

,

jewel

,

wide spead panic

,

jimi f-ing jimi

,

frank zappa for president

, is zoot horn rollo still alive? capt. beefheart...should i go on .......

Movies

Television

Books

angels and demons , davinci code,the big book, conversations with don juan, steven king , art books , history books , magazines out the butt.....

Heroes

jesus, buddha, bill w., zoraster, muhammed,ras fari , frank zappa, mother earth , my son,sundance joseph bongos bailey, my daughters, jorai boogie bailey , megan moondance frances frizbee bailey , lindsey lil hollywood ginger rogers bailey , and my princess rachel morningstar bailey.....and my momma....shirlie

Gallery | What the cat dragged in | http://projects.ajcpets.com/gallery/view/pets/cats...

Powered by ShareThis

mr dood makes the news
Play

Play Next

Add to queue

Play

Play Next

Add to queue

Play

Play Next

Add to queue

Play

Play Next

Add to queue

Play

Play Next

Add to queue
About me:
DAME EVELYN ..............DAYUMMMMMMMMMMMMMM... bangin out dem riddums with my hands is one of my passions i am an artist and musician who lives all my life with that passion. i have led wilderness treks in alaska and the jungles of south america. and do just as well in the city life, i play percussion in blues and jazz bands.i have been blessed with the opportunity to play in back up bands, jam ,or do studio sets with some of the greatest, like , gregg allman , taj mahal , sammy blue , b.b.king ,george benson ,tinsley ellis , temple yard, stevie ray, joe cocker, and the list goes on , yet i am just the bongo player , last one hired ,first one fired . i also do faux finishing and restore art, antiques and fine woodwork.
http://jobongos.tripod.com
i am a very spiritual person but not too religious.been through alot in life and it didnt kill me so i guess it has made me smarter ... .........
View my page on Atlanta Pro Musicians
.... eddie montalvo and ruben blades eddie makes it look easy (stay in the pocket)
Who I'd like to meet:
a princess, a warrior, a goddess, a vixen,someone who knows themselves, can stand alone but wants to be stood beside, and layed beside, and held when the stuff gets rough. OH HEY , I FOUND HER !......OR DID SHE FIND ME? , HMMMMMMMMMMM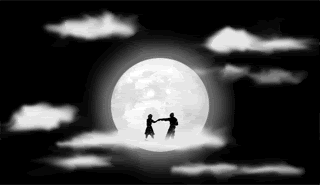 Status:

Single

Hometown:

brooklyn, vermont , atlanta, alaska

Orientation:

Straight

Religion:

Other

Zodiac Sign:

Leo

Children:

Proud parent

Smoke / Drink:

Yes / Yes

Education:

Some college