General

I am an active supporter of the WorldWildlifeFund and other various wildlife conservation agencies, Compassion International!! I encourage everyone to contribute to any non-profit organization (especially for wildlife, it needs our help) if you can!!===== the net , boob tube , screamo, concerts, photography I love animals! I grew up on horses, I love my dogs Rascal(Rat Terrier) and Blu(BlueHeeler Mix)They r my babies!!!!===== I ALSO LIKE TO FISH!!!!!!===== I like Ancient History, such as the Roman Empire, Biblical times, the Barbarians, etc. ===== Heres my business website:::::: www.advocare.com/0103260 GOOD STUFF it can help u ladies stay young and the guys stay buff w/ ADVOCARE Check out my iSOUND.COM listener profile

Music

Feelin' like i'm due for a miracle i'm waiting for a sign i'll stare straight into the sun and i won't close my eyes 'til i understand or go blind===== Seen alot of good bands recently LIVE since i live in DFW now!! Screamo, emo, metalcore, Post-Hardcore, numetal ne modern rock!!! I like my music to have melody and punch=====
Top 12
1.Pearl Jam.......
2.Staind.......
3.Sparta......
4.TheMarsVolta.......
5.CircaSurvive.......
6.Saosin.....
7.Thrice......
8.Alexisonfire.......
9.CityAndColour.......
10.TOOL......
11.APerfectCircle......
12. Coheed&Cambria
13. So Long Forgotten
14.Brand New.....so many more!! PearlJam+EddieVedderRules!!!!!!!!!!!!!! BLACK by PEARL JAM is my fave song of alltime!!! Anything on these labels: Come&Live, Ferret, Trustkill, Fearless, DeepElm, Pluto, Tooth and Nail, Fueled by Ramen, Crank!, the Militia Group, Drive-Thru, Vagrant, Hopeless, Sub-City, Victory, Epitaph, jadetree, Republic, Lava, Beiler Bros., Wind-Up, Corparate Punishment === My CD collection is my pride and joy---3000+ strong---from Abandoned Pools to Zwan ==

Movies

In The Face of EVIL(Reagan's War)very interesting Documentary bout how PresidentReagan won the COLD WAR against USSR!!!!!!! I like WAR movies such as: Saving Private Ryan, ApocalyseNow, FMJ, ThinRedLine, Platoon, and suchAlso Historical EPICS such as 300, Gladiator, 13th Warrior, Troy, etc. Varsity Blues(My Life Story), The Crow, Tombstone, OldSchool, The Mask of Zorro, Austin Powers, TheUsualSuspects, Singles, HYPE and so on, Marvel comic movies. I DONT LIKE HORROR FLICKS

Television

Books

The BIBLE RULES!! All books by KP Yohannan,when i read, i read mags and the paper Alternative Press is the shinizzle, so is HM, and (DaveCampbells)TexasFootball

Heroes

JesusChrist first and formost (Would U die for billions) W, and Zorro And LOVE===== If love is a labor I'll slave till the end!!!! Jeremy Enigk, Dallas Green, Dog the Bounty Hunter, Ronald Reagan, Leonidas, the GEICO Cavemen(givem a break, geez)
Texas Forever hasn't earned any badges yet... have you?
Play

Play Next

Add to queue

Play

Play Next

Add to queue

Play

Play Next

Add to queue

Play

Play Next

Add to queue

Play

Play Next

Add to queue
Status:

Married

Here for:

Networking, Friends

Hometown:

Huxley, TX

Orientation:

Straight

Body type:

6' 3" / Average

Ethnicity:

White / Caucasian

Religion:

Protestant

Zodiac Sign:

Aquarius

Children:

Someday

Smoke:

No

Education:

College graduate

Occupation:

Naturalist

Income:

$30,000 to $45,000
Panola College

Carthage, TEXAS

Graduated:

N/A

Student status:

Alumni

Degree:

Associate's Degree

Major:

Applied Science

Minor:

BEER AND GIRLS

Clubs:

DISCOUNT KNOWLEGDE @ JUNIOR COLLEGE!!!Prep for my 4 yr Degree

2008 to 2010

Stephen F Austin State University

Nacogdoches, TEXAS

Graduated:

N/A

Student status:

Alumni

Degree:

Bachelor's Degree

Major:

Biology/Geography

Minor:

BEER AND GIRLS

Clubs:

Biology Club and Intramural Sports

Greek:

Chi Chi Chi

2008 to 2010

Joaquin H S

Joaquin, TX

Graduated:

2011

Student status:

Alumni

Degree:

High School Diploma

Major:

tryin to fit in!!

Minor:

BEER and GIRLS

Clubs:

FFA, Basketball, Football, the Huxley Boys

Greek:

Chi Chi Chi

2007 to 2011
About me:
...............................................................................................................
City And Colour - Sometimes (I Wish) lyrics



If I was a simple man, 
Would we still walk hand in hand?
And if I suddenly went blind, 
Would you still look in my eyes?
What happens when I grow old?
And all my stories have been told?
Will your heart still race for me?
Or will it march to a new beat?
If I was a simple man

If I was a simple man,
I'd own no home, I'd own no land
Would you still stand by my side?
And would our flame still burn so bright?

Sometimes I wonder why,
I'm so full of these endless rhymes
About the way I feel inside
I wish I could just get it right

If I was a simple man
And I could make you understand
There'd be no reason to think twice
You'd be my sun; you'd be my light
If I was a simple man...
If I was a simple man...

Sometimes I wonder why
I'm so full of these endless rhymes
About the way I feel inside
I wish...
Sometimes...[x12]

Song lyrics | Sometimes (I Wish) lyrics

........................................................... I was born at a very young age. I didn't have a nickel to my name or even a pocket to put it in if I had one. My first memory is of two nurses talking. They said that I'd be leaving the hospital the next day. What a way to start life out, broke, homeless and not a stitch of clothes to wear. I was very fortunate though. Two people, we'll call Mom and Dad, took me in. They fed me, bought me clothes and took very good care of me.
........................................................... I'M NOT PERFECT=====I have 1 goal in life, and that's to have no goals!!!!! im a guy who doesnt have any motivation!! Whats my motivation?===== Well I would like to live in the Hill Country of TEXAS some day. Somewhere WEST of Austin, such as Lago Vista or Volente, etc.=====
I am a pop culture affecienado!! Now i find myself obssessed with brands nonwadays , like brands of soda pop, shoes, ect.I may get into collecting logos, memoribilia, and such!!! U got a ? bout pop culture I can answer it. So test me if ya want.=====
I LIKE TO FOLLOW SPORTS, MAINLY HS, BUT COLLEGE AND PRO AS WELL.===== I LOVE the SA SPURS. BRING IT HOME TO TEXAS.===== IM A BIG LONGHORN AND DALLAS COWBOYS (WILL RISE AGAIN) FAN. BUT I ROOT FOR ALL TEXAS TEAMS. IT ONLY MATTERS WHEN THEY PLAY EACH OTHER.===== Im also very immature i fit right in with the 18-23 crowd. ===== I think i look around 26(OK maybe thats wishful thinking) and act around 21=====
MUSIC is a big part of my life, I consider myself an amateur promoter and i'm always trying to find the next big thing. If i had to choose between WARPED or OZZFEST, I'd go WARPED, but I like metal too===== I am very patriotic and proud of my state===== I love Texas, so dont mess with it. I kinda wish we were our own country. That would be neat.===== I am fascinated by the mountains and fresh water lakes!! I would like to get in to Mountaineering and Rock-Climbing some day. I hope to scale the highest peaks on Earth b4 i die.
Heres my business website:::::: www.advocare.com/0103260 I wish some of u city slickers could experience a keg party in a cow pasture or a hayfield===== Thats fun!! ....Pandora
this good stuff
Who I'd like to meet:
Dallas Cowboy Cheerleaders,some Coyote Ugly bartenders(particularly, one named KAT from Charlotte, NC) or ne other atheletic ,feminine body types,Little Debbie, my baby's mama, Some arm candy, Potential Trophy Wives. Some pretty ladies Its amazing how many pretty girls there r in the world and i dont have 1 or 4 or 6===== preferably non tobacco users ===== Cigarettes r gross! =========================================================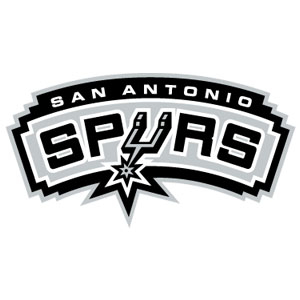 ========================================================= ..........................................................