Play

Play Next

Add to queue
Genre: Ambient / Healing & EasyListening

Location BOISE, Un

Profile Views: 21311

Last Login: 5/16/2013

Member Since 5/30/2006

Type of Label Unsigned

Bio

.. ............Myspace Layouts.. - ..Image Hosting.. - ..Comments.... .. .. Create your own ....Myspace Contact Tables.... with the ....Myspace Contact Table Generator....! .. ...... .. .. CDBABY LINK for JOSEPH L. YOUNG: Pathways --> .............. .. .. .. .. .. .. .. .. .. .. .. .. .. ......View my page on ..Mystic Age Radio........ .. ...... .. .. .. .. .. .. .. .. .. .. .. Idahoan Joe Young works in the Boise area as composer, performer, and sound engineer. His debut solo album Pathways was released in June of 2004. His second album "Face the Wind is due out summer 2009. He keeps busy doing solo playing around town as well as playing sax lead with smooth jazz group Möbius Trip. Other interest includes Philosophy, reading, fishing, and Shaolin Kung-Fu. Joe recently came in second place at the 2008 Musical Echoes Flute Players Competition At Fort Walton Beach, Florida. .. .. .. .. .. .. .. .. .. .. .. .. ...... .. ..

Members

Joe Young

Influences

Kitaro, Nicholas Gun, Cusco,

Sounds Like
No recent updates in this category.
Why not...
06:16 | 137 plays | May 25 2009
Bio:
..

Myspace Layouts - Image Hosting - Comments
Create your own
Myspace Contact Tables
with the
Myspace Contact Table Generator
!
.. CDBABY LINK for JOSEPH L. YOUNG: Pathways -->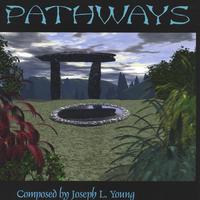 View my page on Mystic Age Radio
Idahoan Joe Young works in the Boise area as composer, performer, and sound engineer. His debut solo album Pathways was released in June of 2004. His second album "Face the Wind is due out summer 2009. He keeps busy doing solo playing around town as well as playing sax lead with smooth jazz group Möbius Trip. Other interest includes Philosophy, reading, fishing, and Shaolin Kung-Fu. Joe recently came in second place at the 2008 Musical Echoes Flute Players Competition At Fort Walton Beach, Florida.
..


Member Since:
May 30, 2006
Members:
Joe Young
Influences:
Kitaro, Nicholas Gun, Cusco,