Play

Play Next

Add to queue
Play

Play Next

Add to queue

221 plays

Play

Play Next

Add to queue

128 plays

Play

Play Next

Add to queue

172 plays

Play

Play Next

Add to queue

60 plays

Play

Play Next

Add to queue

1,397 plays
Genre: Breakbeat / Hip Hop / Trip Hop

Location New York / California / Europe / Worldwide, New York, US

Profile Views: 136459

Last Login: 10/27/2010

Member Since 12/22/2004

Website http://www.msplinks.com/MDFodHRwOi8vd3d3LmpvaG5ueTIzLmNvbSAsIExvRGVjay5jb20gLCB0aGV3aXRjaGtpbmdvY2N1bHQuY29tICwgdGhlbmV3eW9ya29yaWduaWFscy5jb20gLA==

Record Label johnny23 records / Groove Attack

Type of Label Indie

Bio

..johhny23 is not purely a record label or a business venture, but a collective of inspired artists who have something new to say. their musical styles are as diverse from one another as they are from the mainstream. but they all have one thing in common- a devotion to honesty and originality when it comes to their craft. johnny23 is dedicated to keeping it fresh and unpredictable, the way hip hop is meant to be, the underdogs of the underground, always a step ahead of the conventional wisdom, inspired by not only hip hop but pioneers of all trades and practices of every historical period. Enter johnny23 records....... .. .. ....Currently selling Postcards From the Third Rock. 40 great reviews across the board, theres no reason you shouldn't own it. featuring production from.... .. .. ..Omega One..- Produced for Aesop Rock and many others this album is a follow up to his Nature Sounds debut called The Lo-Fi Chronicles a very musical producer. Postcards from The Third rock comes with a bonus cd with all his beats. Look out for his Mixtapes with long time johnny23 collaborater Blockhead .. .. ..LoDeck..- The russian born Brooklyn emcee is your favorite rappers favorite emcee. .. .. Look out for new material from jak Progresso, Will Taubin and many others this year. .. .. .. .. .. .. .. ...................... .. .. Coming soon to a town near you, buy our records wherever good music is sold. Check out links for reveiws and articles. Distributed Worldwide by Groove Attack/Rough Trade. Stores can contact them for purchasing questions @ grooveattack.com . USA inquries contact Ryko distribution. .. .. ..Click on Pics to Enlarge.. .. .. ...... .. .. .. ...... .. .. .. ...... .. .. ........ .. .. .. ...... .. .. .. ...... .. .. ...... .. .. .. .. ..POSTCARDS FROM THE THIRD ROCK – NOVEMBER 4TH 2008! .. .. ........ Click Logo to order at UndergroundHipHop.com........ ........ ..USA order Click Logo.. .. ...... .. .. .. ....Click Pic Below To Download new Project I Clothing Mixtape Featuring Jak Progresso , LoDeck , UG and many others.... .. ...... .. .. ......Postcards From the Third Rock Press.... .. ......Click on Logos To See Articles and Reviews.... .. .. .. ...... .. ..Click Logo For Mean Street Magazine Review.. .. .. .. ...... .. .. ..The Source Magazine December 2008.. ........ .. Click Logo For Cuemix Magazine Review .. .. ...... .. Click Logo for Wom Magazine Review .. .. ...... .. Click Logo For Omega One and LoDeck Backspin Interview .. .. .. ...... .. Click Bushido For Juice Magazine Review part 1 .. .. .. ...... .. Click Logo For Juice Review Part 2 .. .. .. ...... .. Click Cover For Cooleh Magazine review .. .. .. ...... .. Click Cover For Smag Magazine Review .. .. .. ...... .. Click logo for www.rap.de review .. .. .. ...... .. Click Logo for www.rappers-guide.com review .. .. .. ...... .. Click for www.Hiphop-jam.net review .. .. .. ................ - ...... .. .. .. .. .. .. ...... .. .. .. .. ...... .. .. .. .. .. ....Roach City-Will Taubin & David France/ @ Goodbye Blue Monday( Mutilator ) .... .. .. .. .. .. .. .. .. .. .. .. ....Postcards From The Third Rock Trailer.... .. .. .. .. .. .. .. .. .. .. .. .. ...... .. .. .. ....LoDeck and Omega One - No Rims Video (Rough Cut).... .. .. .. .. .. .. .. .. .. .. .. .. ....Bloody Monk Consortium - Axe Murder Blood Bros. .... .. .. .. .. .. .. .. .. .. ....Will Taubin- All you can eat (Soul Crack).... .. .. .. .. .. .. .. .. ............ ....Myspace Layouts.. / ..Grunge.. / ..Hot Comments.. / ..Image Hosting.. ..

Members

.. ...................... .. http://www.facebook.com/!/pages/johnny23-Records-Virus-Crew-journalists/117029924998517?ref=ts .. .. ..DO NOT PUT YOUR MUSIC IN OUR COMMENTS THATS WHAT YOU HAVE YOUR OWN PAGE FOR!!!!!!!!.. .. .. ..DO NOT PUT YOUR MUSIC IN OUR COMMENTS THATS WHAT YOU HAVE YOUR OWN PAGE FOR !!!!!!!!!.. .. .. ..Beat Generation Revisted.. .. .. .. ...... .. .. .. ..November 4th USA.. .. ..LoDeck and Omega One-Postcards From the Third Rock.. .. ...... .. ...... .. .. ..Out Now.. .. ..jak Progresso- Pestulence L.P... .. .. ...... .. ..Order At www.johnny23.com.. .. .. .. .. ..Out Now.. .. ..Will Taubin-Soulcrack.. .. .. ...... .. .. .. ..Out Now.. .. ..C-Plex- World of the Floppys E.P... .. .. ...... .. .. .. ..Out Now.. .. ..LoDeck-Behold A Pale Donkey.. .. .. ...... .. .. .. ..Dream Dentistry Anniversary Edition Coming Soon.. .. ......

Influences

Y'all a buncha Opie and Anthonys we be on that original Stern shit! Baba Booey

Sounds Like

Good vs. Evil.............. Drill Music Worldwide
No recent updates in this category.
Why not...
Bio:
johhny23 is not purely a record label or a business venture, but a collective of inspired artists who have something new to say. their musical styles are as diverse from one another as they are from the mainstream. but they all have one thing in common- a devotion to honesty and originality when it comes to their craft. johnny23 is dedicated to keeping it fresh and unpredictable, the way hip hop is meant to be, the underdogs of the underground, always a step ahead of the conventional wisdom, inspired by not only hip hop but pioneers of all trades and practices of every historical period. Enter johnny23 records.....
Currently selling Postcards From the Third Rock. 40 great reviews across the board, theres no reason you shouldn't own it. featuring production from
Omega One
- Produced for Aesop Rock and many others this album is a follow up to his Nature Sounds debut called The Lo-Fi Chronicles a very musical producer. Postcards from The Third rock comes with a bonus cd with all his beats. Look out for his Mixtapes with long time johnny23 collaborater Blockhead
LoDeck
- The russian born Brooklyn emcee is your favorite rappers favorite emcee.
Look out for new material from jak Progresso, Will Taubin and many others this year.
Coming soon to a town near you, buy our records wherever good music is sold. Check out links for reveiws and articles. Distributed Worldwide by Groove Attack/Rough Trade. Stores can contact them for purchasing questions @
grooveattack.com
. USA inquries contact Ryko distribution.
Click on Pics to Enlarge
POSTCARDS FROM THE THIRD ROCK – NOVEMBER 4TH 2008!
Click Logo to order at UndergroundHipHop.com
USA order Click Logo

Click Pic Below To Download new Project I Clothing Mixtape Featuring Jak Progresso , LoDeck , UG and many others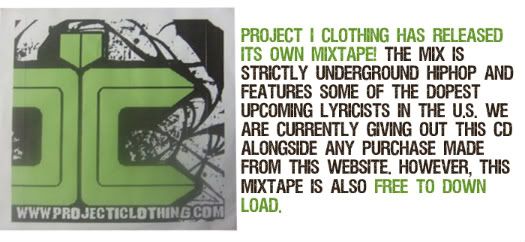 Postcards From the Third Rock Press
Click on Logos To See Articles and Reviews
Click Logo For Mean Street Magazine Review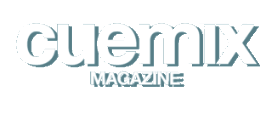 The Source Magazine December 2008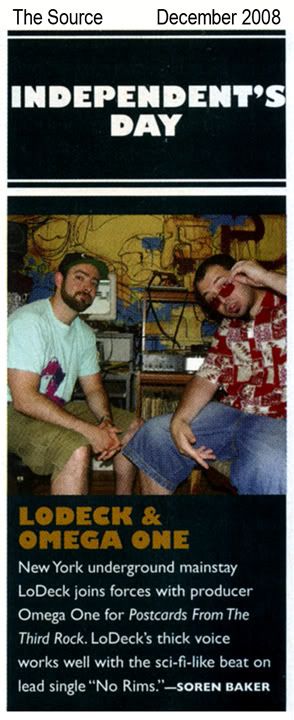 Click Logo For Cuemix Magazine Review



Click Logo for Wom Magazine Review




Click Logo For Omega One and LoDeck Backspin Interview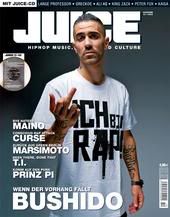 Click Bushido For Juice Magazine Review part 1





Click Logo For Juice Review Part 2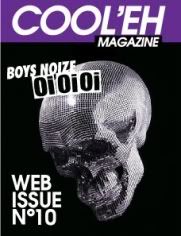 Click Cover For Cooleh Magazine review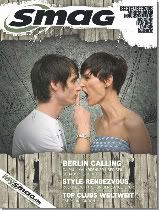 Click Cover For Smag Magazine Review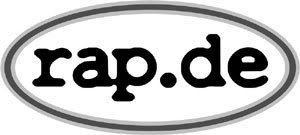 Click logo for www.rap.de review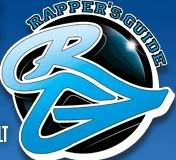 Click Logo for www.rappers-guide.com review




Click for www.Hiphop-jam.net review

..






Roach City-Will Taubin & David France/ @ Goodbye Blue Monday( Mutilator )
Postcards From The Third Rock Trailer
LoDeck and Omega One - No Rims Video (Rough Cut)
Bloody Monk Consortium - Axe Murder Blood Bros.
Will Taubin- All you can eat (Soul Crack)
..
Member Since:
December 22, 2004
Members:
..
http://www.facebook.com/!/pages/johnny23-Records-Virus-Crew-journalists/117029924998517?ref=ts
DO NOT PUT YOUR MUSIC IN OUR COMMENTS THATS WHAT YOU HAVE YOUR OWN PAGE FOR!!!!!!!!
DO NOT PUT YOUR MUSIC IN OUR COMMENTS THATS WHAT YOU HAVE YOUR OWN PAGE FOR !!!!!!!!!
Beat Generation Revisted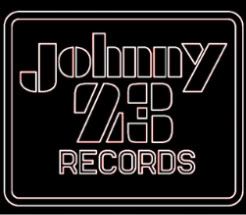 November 4th USA
LoDeck and Omega One-Postcards From the Third Rock

Out Now
jak Progresso- Pestulence L.P.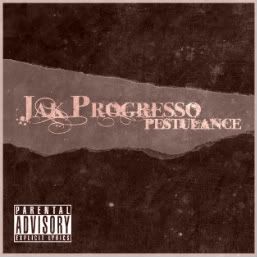 Order At www.johnny23.com
Out Now
Will Taubin-Soulcrack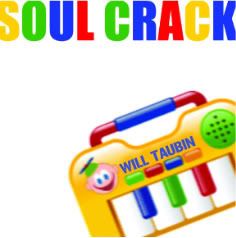 Out Now
C-Plex- World of the Floppys E.P.
Out Now
LoDeck-Behold A Pale Donkey


Dream Dentistry Anniversary Edition Coming Soon
Influences:
Y'all a buncha Opie and Anthonys we be on that original Stern shit! Baba Booey
Sounds Like:
Good vs. Evil.............. Drill Music Worldwide
Record Label:
johnny23 records /
Label Type:
Indie
Johnny23 Virus Crew Journalists has 5821 friends.