Play

Play Next

Add to queue
Play

Play Next

Add to queue

549 plays

Play

Play Next

Add to queue

157 plays

Play

Play Next

Add to queue

248 plays

Play

Play Next

Add to queue

820 plays

Play

Play Next

Add to queue

171 plays
Genre: Disco House / Electro / Surf

Location bournemouth, South, UK

Profile Views: 14664

Last Login: 10/13/2010

Member Since 7/23/2006

Website http://iminthehuzzi.tripod.com

Record Label loads

Bio

Welcome To Dj Jo Quaid 5's Myspace Profile! DJ Jo Quaid 5 has been keepin a lo-profile since the late 90's making the baddest assed sid chip mixes and occassionally writes music, "southcoast SidBass" , inspired by the ultimate Miami/disco sound track to the film Film "Raiders of Atlantis"..... DJ Jo Quaid 5 has done 2 albums a mix and a Ep so far: The First album "Jo Quaid 5" was availble for a short period only on a cassette tape, but due to the cassette being lost over time, this is no longer availble..though there is some of the original DJQ5 track that appear in the "Net-Lab" Mix; "DJQ5 Brings you the Hits"..... DJQ5 sent in a Sid Mix that was done on cassette tape in the late 90's to Wrong Musics internet Label "Net-Lab" where it was received with wide open arms. You can Download the "DJ Jo Quaid 5 Plays The Hits Mix".. ..HERE...... After that a LP "Amtek" With New and Old Tunes was Released on Chicago Sidtunes Label "Give Daddy The Knife" But whilst it's available for a free download the Cd-r Release on GDTK comes with spectacular Artwork well worth the $4, in my humble opinion! You Can Download "Amtek".. ..Here...... Recently DJQ5 Released a 3 minute 3 track Ep titled "Punch out with Dj Jo Quaid 5" which mixes public enemy with Mike Tyson's Punch Out and a baroque style amen track titled "Power Gaulet" You can down load this EP.. ..HERE...... .... ..*NEW*.... Dj Jo Quaid Presents The Carmina Burana; all 24 movements in 2 Parts of Karl Orff's Breath Taking Carmina Burana in glorious Sidchip stylingz... ..Part 1 (1-10).... ..Part 2 (11-24)...... Here is an Official DJQ5 Video Fest .. .. .. .. .. ...... .. .. .. .. ...... .. .. .. .. ...... stay chuned for some more news on dj jo quaid 5.... EZ.... DJQ5 .. ........ ..

Members

DJ Jo Quaid 5

Influences

Bruce Lee, Outrun, Micheal Jordan, Ice-T, Dmx Krew, Bmx, Commadore 64, Luke Vibert, Ol Dirty Bastard, Leatherface, Bill Murray, BBC Ceefax, Ceephax acid Crew, cassette tapes, analog, roland sh-101, ghetto blasters, kung-fu films, nunchucks, Ez Beats, Raiders of Atlantis, Disco, Black Devil Disco Club, Chris Moss Acid, Bournemouth, My Mates, Beer, Tr-606....... .. .. .. .. .. .... .. .... ..

Sounds Like

Sidtune with Soul + Hardcore
No recent updates in this category.
Why not...
Bio:
Welcome To Dj Jo Quaid 5's Myspace Profile! DJ Jo Quaid 5 has been keepin a lo-profile since the late 90's making the baddest assed sid chip mixes and occassionally writes music, "southcoast SidBass" , inspired by the ultimate Miami/disco sound track to the film Film "Raiders of Atlantis".
DJ Jo Quaid 5 has done 2 albums a mix and a Ep so far: The First album "Jo Quaid 5" was availble for a short period only on a cassette tape, but due to the cassette being lost over time, this is no longer availble..though there is some of the original DJQ5 track that appear in the "Net-Lab" Mix; "DJQ5 Brings you the Hits".
DJQ5 sent in a Sid Mix that was done on cassette tape in the late 90's to Wrong Musics internet Label "Net-Lab" where it was received with wide open arms. You can Download the "DJ Jo Quaid 5 Plays The Hits Mix"
HERE
After that a LP "Amtek" With New and Old Tunes was Released on Chicago Sidtunes Label "Give Daddy The Knife" But whilst it's available for a free download the Cd-r Release on GDTK comes with spectacular Artwork well worth the $4, in my humble opinion! You Can Download "Amtek"
Here
Recently DJQ5 Released a 3 minute 3 track Ep titled "Punch out with Dj Jo Quaid 5" which mixes public enemy with Mike Tyson's Punch Out and a baroque style amen track titled "Power Gaulet" You can down load this EP
HERE
*NEW*
Dj Jo Quaid Presents The Carmina Burana; all 24 movements in 2 Parts of Karl Orff's Breath Taking Carmina Burana in glorious Sidchip stylingz.
Part 1 (1-10)
Part 2 (11-24)
Here is an Official DJQ5 Video Fest
stay chuned for some more news on dj jo quaid 5
EZ
DJQ5
..
Member Since:
July 23, 2006
Members:
DJ Jo Quaid 5
Influences:
Bruce Lee, Outrun, Micheal Jordan, Ice-T, Dmx Krew, Bmx, Commadore 64, Luke Vibert, Ol Dirty Bastard, Leatherface, Bill Murray, BBC Ceefax, Ceephax acid Crew, cassette tapes, analog, roland sh-101, ghetto blasters, kung-fu films, nunchucks, Ez Beats, Raiders of Atlantis, Disco, Black Devil Disco Club, Chris Moss Acid, Bournemouth, My Mates, Beer, Tr-606.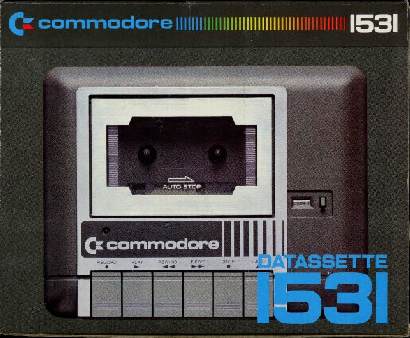 Sounds Like:
Sidtune with Soul + Hardcore
Record Label:
loads