No recent updates in this category.
Why not...
Jr Ewing hasn't earned any badges yet... have you?
General

LIFE BEFORE DEATH

Music

THE INFAMOUS QUEENS BRIDGE COMEDY

,

THE GRIMEY BROOKLYN

,

THE ORIGINAL BRONX

,

THE SOUL OF HARLEM:HEART OF MANHATTAN

,

THE ISLAND "SHAOLIN" OF TREASURES

,

MY GRIM TEAM

,

NINA SIMONE

,

THE STOOGES

,

FRANCK SINATRA

,

MOBB DEEP

,

GORGIO MORODER

,

THE ROLLING STONES

,

CAPONE'N'NOREAGA

,

CHET BEKER

,

JAMES BROWN

,

FAT JOE

,

WAGNER

,

DAVID BOWIE

,

PRINCE

,

QUEEN

,

LA CLIQUA

,

CHARLESAZNAVOUR

,

CURTIS MAYFIELD

,

GROUP HOME

,

BILLIEDOORS

,

FRANKENSTEIN

,

CHEMICAL BROTHERS

,

GRACEJONES

,

ULTRAMAGNETIC MCS

,

MARVIN GAYE

,

BLONDIE

,

MR DA ORIGINAL

,

DAFTPUNK

,

IDEAL J

,

KELIS

,

SEX PISTOLS

,

HI-TECH

,

MILES DAVIS

,

ENNIO MORRICONE

,

ERIC.B'N'RAKIM

,

THESTRANGLERS

,

JACQUES BREL

,

ONE DEEP

,

PARLIAMENT

,

SERGE GAINSBOURG

,

ALI VEGAS

,

SOFT CELL

,

THE STYLISTICS

,

FRANCK ZAPPA

,

PRETTY UGLY

,

GRACE JONES

,

KIM WILDE

,

JOHN CARPENTER

, LORD FINESSE... ...AND... ...SO; ALL THE NOISE OF MY BRAIN !!!!!

Movies

RUMBLE FISH

,

KING OF NEWYORK

,

FIGHT CLUB

,

THE HIT

,

STATE OF GRACE

,

MYSTIC RIVER

,

COMME UN CHIEN ENRAGE

,

THE YARDS

,

EATING RAOUL

,

CRIMEWAVE

,

CHAT NOIR CHAT BLANC

,

APOCALYPSE NOW

,

2001 SPACE ODISSEY

,

LES TONTONS FLINGUEURS

,

THE GENERAL

,

TAXI DRIVER

,

BLADE RUNNER

,

WAY OF THE GUN

,

REBEL WITHOUT A CAUSE

,

CITIZEN KANE

,

EASY RIDER

,

LA GRANDE ILLUSION

,

CARLITO'S WAY

,

CHINATOWN

,

LA DOLCE VITA

,

MAD MAX

,

ET DIEU CREA LA FEMME

,

FASTER PUSSY CAT KILL KILL KILL

,

ESCAPE FROM NEWYORK

,

CLOCKWORK ORANGE

,

THE DEER HUNTER

,

PHANTOM OF THE PARADISE

,

ERASERHEAD

,

TEXAS CHAINSAW MASSACRE

,

THE WILD BUNCH

,

SWEET SWEETBACK

,

THE STING

,

MAD MAX

,

ASSAULT ON PRECINT 13

,

FOXY BROWN

,

THE THING

,

ROLLERBALL

,

BULLIT

,

SHAFT

,

MIDNIGHT EXPRESS

,

HEAVY METAL

,

THE WARRIORS

,

JACKY BROWN

,

STYLES WARS

,

PERDITA DURANGO

,

COPLAND

,

THE GOODFELLAS

,

LES VALSEUSES

,

RESERVOIR DOGS

,

VIDEODROME

,

SEARCH AND DESTROY

,

ZOOLANDER

,

ALBINO ALIGATOR

,

TRUE ROMANCE

,

LE JOUR DE LA BETE

,

BIG LEBOWSKI

,

LE CERCLE ROUGE

,

MEMENTO

,

LOST HIGHWAY

,

PULP FICTION

,

LE 7EME SCEAU

,

KALIFORNIA

,

LES ENFANTS DU PARADIS

,

STEAM BOY

,

MAGNIOLA

,

SCARFACE

,

ROCKY HORROR PICTURE SHOW

,

21 GRAMS

,

GIMME SHELTER

,

LA CITE DE DIEU

,

LE GRAND BLOND AVEC UNE CHAUSSURE NOIRE

,

EVIL DEAD

,

KISS KISS BANG BANG

,

SUPERVIXENS.... ....AND.... ...AND..... ...ALL THE BLOW IN MY EYES !!!!

Television

Books

FRIEDRICH NIETZSCHE, HENRY MILLER, DOSTOIEVSKI, CHARLES BUKOWSKI, LOUIS-FERDINAND CELINE, PHILIP ROTH, ALBERT CAMUS, J.G. BALLARD, JOHN FANTE, MARTIN HEIDEGGER, JOSEPH CONRAD, STIG DAGERMAN, ROMAIN GARY, BRET EASTON ELLIS, NORMAN MAILER, CHUCK PALLAHNiUK, MARC-EDOUARD NABE, EDWARD BUNKER, HUNTER S. THOMPSON, HUBERT SELBY JR, WILLIAM BLAKE, NOAM CHOMSKY, JIM HARRISON, H.P. LOVECRAFT, FRANTZ KAFKA, PAUL AUSTER, HERMANN HESSE, JAY Mc INERNEY, GEORGE ORWELL, PHILIPPE POLLET-VILLARD, NICK TOSCHES,MARCEL MOREAU,KENT ANDERSON, JACQUES MESRINE, CLAUDE LEVI-STRAUSS, JAMES CRUMLEY, ICE BERG SLIM, PATRICK DECLERCK, WILLIAM S. BURROUGHS, JONATHAN SAFRAN FOER, MARQUIS DE SADE, HENRI LABORIT, JAMES FREY, JACK LONDON, GUY DEBORD.... ...AND.... ....AND.... ...ALL THE MAGIC IN MY MIND !!!!!!

Heroes

...."YOU CAN BE A HERO; JUST FOR ONE DAY" !!!!!!...... MY BROTHER FROM THE SISTER OF MY MOTHER CEDRIC LUCAS,EAST, MIGUEL A.K.A P.4, URBAN, J.LEE, TARA, BOXER, LADY V, PAP'S, AREM, ADEPT, SHEST, LAS MONTANA, WILLIE MAN, SEXTOY, ORSE, RUDE LION, MAMAD, AONE, DOZER MKC, THE TRAINRIDER REST IN PEACE. ....AND ETERNAL LOVE TO MY SHADOW; MUGSY MUGS !!!!!!!!!!......
JR EWING has 8194 friends.
About me:
STILL "IN DA LEGEND"; "KING OF KINGZ"; 2007 'TILL ETERNITY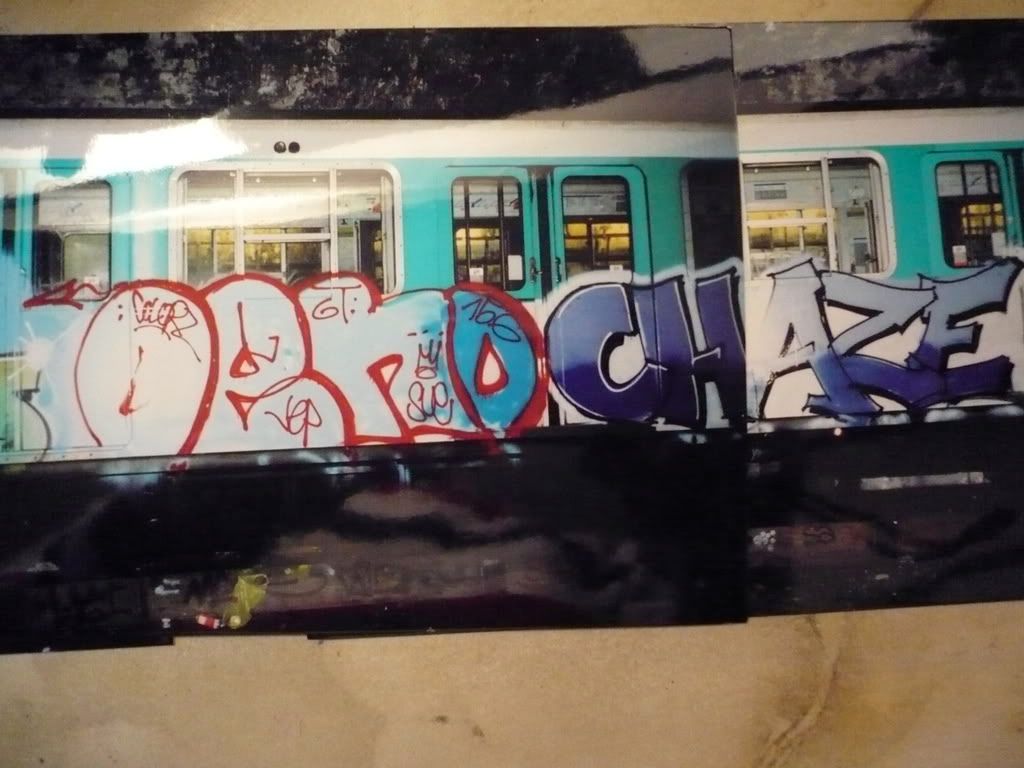 "METRO VETERANS" !!!!...NOW IN STORES & ON THE WEB AT "JUST LIKE HIP HOP" !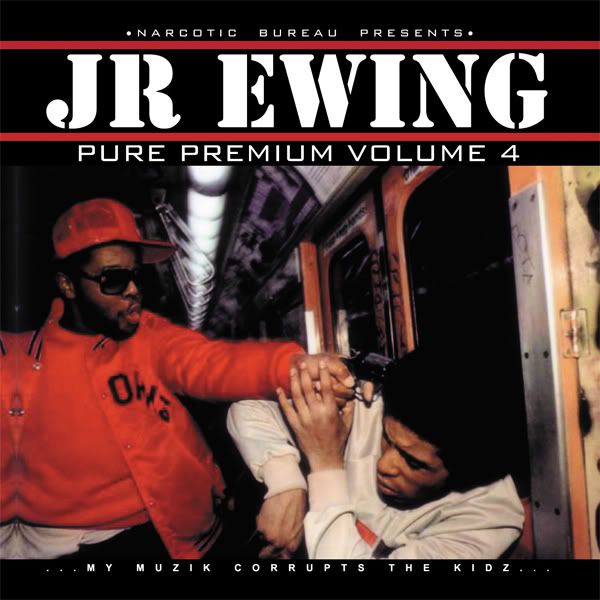 Create your own visitor map!
BIO J.R. EWING
< C'est a la fin des annees 80 dans le monde du Graffiti,que J.R. Ewing fait ses debuts dans le Hip Hop. Sous le nom de Oeno il devient vite l'un des kings les plus respecte de cette discipline,d'abord avec son crew les VEP avec qui il controle la totalite du metro et des rues de Paris. Puis egalement avec les UK et 156, et apres les GT, il est aussi l'un des premiers a peindre de nombreuses fresques sur les wagons, avec plus d'une centaine de trains a son actif sous differents pseudos (Oeno, Mush, Cen, Kent, Raki, Saint...) de Paris, NY, jusqu'a Amsterdam. Il sera d'ailleurs l'un des rares francais selectionne pour l'exposition Tag The System a l'occasion des 100 ans du metro New Yorkais.Son plus haut fait d'arme sera le saccage de la celebre station Louvre qui le propulsera sur le devant de cette scene artistique au travers de la plupart des grands medias europeens. Puis il ouvre une des premieres boutique specialisee de vinyles rap a Paris, The Lab, et dans la foulee forme avec ses compaires du 18eme le groupe desormais legendaire, La Cliqua. Il se lance alors avec Chimiste dans la production musicale et monte le label independant Arsenal Records qui devient la figure de proue de toute cette nouvelle scene qui va associer rap de rue, credibilite et succes commercial. Avec cette originalite musicale, ces nouveaux modes de production et des methodes de promotion innovantes comme sa celebre Street Team, Arsenal se fait vite remarquer, et reste encore a ce jour le seul a avoir beneficier d'un label deal avec une major, en l'occurrence Barclay-Universal. Ils sortent les disques de Daddy Lord C, Rocca, La Cliqua, Hasheem, ou encore Ideal J.C'est aussi pour ces derniers qu'il realisera le clip video mythique dit du ghetto, Hardcore, qui fera grand bruit par ses images sans concessions et qui lui vaudra une censure immediate. Avec Arsenal Records, ils feront aussi partie des premiers en France a commencer a travailler avec des americains comme des ingenieurs son tels que Tony Smalios,Leo Swift Morris,Sudan, ou Paul Logus, les masterings avec Carlton Batts a Hit Factory, ou encore plus particulierement avec des rappers et producteurs comme PF Cuttin' de Blahzay Blahzay, Shyheim, ou Method Man du Wu Tang Clan. C'est aussi alors pour palier aux lacunes des maisons de disques en matiere de distribution de vinyles et face a l'afflux croissant d'autoproductions sur le marche qu'il deviendra l'instigateur de la societe Chronowax qui rapidement sera amene a s'associer avec V2. Ils feront alors leurs preuves certaines dans le milieu des distributeurs mais aussi dans la production avec de nombreux disques comme ceux de DJ Mehdi, 113 et Doudou Masta, Karlito, ou encore avec des previews ou inedits sur le label Prolifik d'artistes comme Roce, N.A.P, Faf La Rage, Less Du Neuf, Manu Key, Koma... Mais J.R. Ewing est alors deja DJ, il a officie pour La Cliqua sur la plupart des radios et dans de nombreuses soirees, et debut 97, avec Armeni Blanco et Lenny Barr (puis egalement par la suite avec DJ Pone sous le nom des Narcotic Brothers), il commence alors a sortir ses premieres mixtapes officielles qui trouvent vite un public large et fidele. Il faut dire qu'il est assez rare dans ce domaine de trouver des produits aussi professionnels et soignes, de la pochette, en passant par les mixes et jusqu'aux concepts qui sont toujours des plus surprenants, provocateurs et elabores. C'est avec la meme application qu'ils animeront le radio show Pour tes Oreilles sur Generation FM, qu'ils realiseront les K7 promo disponibles avec le magasine Radikal ou pour le label americain Loud, ou encore pour la webradio du site Internet de Hostile Records.Il echangera aussi son marker contre un stylo, et passera des tags sur les metros aux chroniques dans des magasines comme Groove ou Get Busy. J.R. est egalement amene a collaborer ou etre sponsorise par plusieurs marques de vetements comme Le Coq Sportif, Phat Farm, FJ 560, Ecko, DC Shoes, EastPak, Wrung, Zoo York, 12'Inch, Nike, bien sur Grim Team, et actuellement G.Unit. Debut 2000, il rajoute encore une corde a son arc avec l'organisation des fameuses soirees Grand Schleme ou toute la nuit parisienne se retrouve dans les endroits les plus prestigieux de la capitale. Mais il ne cesse pas pour autant la production, et toujours avec Armeni Blanco et Lenny Barr, il sort sur Savoir Faire des maxis de Frankenstein ou Napoleon Da Legend, ou bien avec Chaze et son crew la Grim Team a New York ou leurs collegues Ammo et C.H.I. Ainsi, outre de nombreux tracks exclusifs, on a pu trouver sur les differents cd de J.R. Ewing des freestyles uniques de rappers tels que Canibus, Young Zee, Jeru The Damaja, J.R Writer, Cella Dwellas, Defari, Choclair, German Lugger, John Doe, Bars'N'Hooks, ou Ali Vegas. Mais sa reputation dans le milieu des mixtapes est aussi en grande partie due a ses desormais cultissimes Pure Premium ou Metro Veteran qui l'ont impose comme le veritable specialiste du rap independant et underground americain chez tous les crates diggers et autres collectionneurs de vinyles du monde entier qui s'arrachent ces differents volumes sur Internet. A suivre donc, ses prochaines mixtapes cd de news ainsi que les reeditions successives de sa vingtaine de premiers disques, pour la plupart depuis longtemps deja epuises et qui ont rarement disponibles en cd. ///////////////////////////////////////////////////////////////////////////////////////////////////////////////////////////////////////////////////////////// JR Ewing made his first steps into HipHop culture through graffiti art at the end of the eighties. Known back then as Oeno, he becomes soon one of the most respected graffiti kings. Among lots of major tag and graffiti works, it's the (in)famous act of vandalism of the Louvre Museum subway station in 1991 that projects him at the top of this artistic scene through all european medias. He then starts The Lab, one of the first store in Paris specialized in imported rap vinyls. At the same time he starts the now mythic crew La Cliqua with his 18th district's homies. It's with Chimiste, that the now called JR Ewing sees his debut in musical production with their independent label Arsenal Records in 1994. The label soon becomes one of the leader of this new scene, which combines street credibility and commercial succes. famous for its musical originality, its new production styles, and its innovating promotion methods, Arsenal remains up to this day the only one french label to sign up a deal for all their artists with a major company, Universal-Barclay. Daddy Lord C, Rocca, La Cliqua, Hasheem, or Ideal J are some of the great rappers or singers to sign with Arsenal. Chronowax, the new company JR founded in 1996, was created to respond the lack of vinyl distribution on the french market and try to increase self-productions. Chronowax is soon to join forces with Richard Branson's major company V2. By this time, JR Ewing was allready deejaying for La Cliqua on most radioshows or parties. But it's really in early 97 that he becomes famous as an official DJ with his first mixtapes, released with Armeni Blanco and Lenny Barr (and later with DJ Pone as the Narcotic Bros'). His mixtapes are quickly respected for by a large and faithfull public. From the content to presentation, it is hard to find such professional work in this field (original covers, quality of mixes, and surprising concepts). Since then, he never stopped releasing mixtapes regulary up to this day. It's with the same seriousness that he hosted the radio show For Ya Ears on Generation FM station, that he released promotionals mixtapes for Radikal Magazine or the US label Loud Records, and also for the Hostile Records website radio. In 2000, he adds a new activity to his skills; events planning with the organisation of the famous parties Grand Schleme, where the whole parisian night would meet in the most original and fine places of the capital. Though this doesn't take him away from his production work, and, still with Armeni, they produce on thei label Savoir Faire 12'inches of Frankenstein, or Napoleon Da Legend. he also works with Chaze and their crew Grim Team in NewYork, or with their partners Ammo and CHI. Therefore, among lots of exclusive tracks and freestyles one can find on various JR Ewing's cds from rappers such as Canibus, Choclair, Young Zee, JR Writer, Cella Dwellas, J-Zone and Al-Shid, Defari, Jeru The damaja, German Lugger, John DOE, Bars'N'Hooks, or Ali Vegas... But it's above all for his now so famous Pure Premium or Metro Veteran mixtapes that he is now recognized as the specialist of independent and underground US rap scene for all the crate diggers, who now all try to get his limited editions mixtapes over the web. All this references wil be soon available on reedition cds and on the next JR's Myspace Music page !!! So cop dat !!
Extraits de Presse

Apprecie du public underground mais aussi des branches, J.R. Ewing, avec pres de 20 tapes s'est forge une place unique dans le milieu du rap. Il fascine par son parcours (ancien patron du feu label Arsenal, ancien tagguer, ancien dealer de vinyles avec Chronowax...) et pour son cote provocateur qui lui va si bien. Le Gainsbourg du hip hop francais fait le bilan du rap independant. RADIKAL

Fievreux en soiree et pointilleux sur ses mixtapes cultes, J.R. Ewing est un cas a part dans le monde des DJ's, au depart qu'un hobby, mais il a tres vite trouve son creneau et s'est tres vite impose. GROOVE

Dans le labyrinthe du monde musical actuel, certains arrivent a prendre des chemins differents sans pour autant se perdre. Eternel king de la mixtape, J.R. Ewing en est l'exemple meme, infatigable et toujours en quete d'experiences et de rencontres diverses. TYLER

Ancien boss du defunt label Arsenal (Ideal J, Rocca, La Cliqua...) et ancien graffiteur acharne, la station de metro Louvre s'en souvient encore, J.R. Ewing consacre aujourd'hui la plupart de son temps a ses nouvelles fonctions, celles de DJ specialise en rap independant. Ses armes ; la radio, les soirees et des mixtapes hautement conceptuelles. RADIKAL

Discograhie Mixtapes

J.R. Ewing N1; Best of 1997 Independents and Undergound Hits 1997
J.R. Ewing N2 : The Untouchables
J.R. Ewing N3 : Best of 1998 Independents and Underground Hits 1998
J.R. Ewing N4 : Ghetto News
J.R. Ewing N5 : Pure Premium Vol. 1
J.R. Ewing H.S : The Goodnight (Best of R'N'B Underground Hits)
J.R. Ewing N6 : Self Defense
J.R. Ewing N7 : Metro Veteran
J.R. Ewing H.S : CADILLAC : Drive By Music
J.R. Ewing N8 : Copland
J.R. Ewing N9 : The Punisher Tape
J.R. Ewing N10: Gangbang Tonight
J.R. Ewing N11: Narcotic Tape with DJ Pone
J.R. Ewing N12: Pure Premium Vol. 2
J.R. Ewing N13: Fight Club
J.R. Ewing N14: New York Chainsaw Massacre
J.R. Ewing N15: Bad Reputation
J.R. Ewing N16: Guns and Girls
J.R. Ewing N17: The Shit with DJ Pone
J.R. Ewing N18: Son of a Gun
J.R. Ewing N19: Fuck The World
J.R. Ewing N20: The World is Fucked Up J.R. Ewing N22: Pure Premium vol.3

Events and Partys

-Tournee Francaise WRITERS dvd Tour (Lyon, Marseille, Toulouse,Biarritz, Rennes, ...)
-Aftershow MOBB DEEP, Plazza Madeleine
-Soiree Velvet Rope de JANET JACKSON, Buddha Bar
-Soiree D.C. SHOES/GLISS'EXPO, Anglet
-Tournee CANABIS CUP avec DJ Pone (Lausanne, Bruxelles, Anvers, Amsterdam)
-Soirees TAG THE SYSTEM, Toy Tokyo, New York / Romeo, Paris
-Soiree BMW Mini, Monkey Club
-Reveillon 1999, Ninety Nine Office
-Aftershow N.E.R.D., Hot Brass
-Soiree HIP HOP IMMORTALS, V.I.P.
-Soiree WHO'S NEXT, Chez Regine
-Soiree 360 opening, 360 Com. Office
-Soiree TRACE T.V., Man Ray
-Soiree NIKE Sole Provider, Atelier Richelieu
-Soiree ECKO, Bowling Champs Elysees
-10 Years Anniversary GENERATION FM, Cabaret Sauvage
-Soiree Agnes B. skateboarding, Galerie Agnes B.
-Aftershow CAPONE / LITTLES, Paris
-Soiree Sneakers & Caps NEW ERA, Gibus
-Resident Soirees GRAND SCHLEME, Tour Montparnasse, Le Bon Marche, Le Matignon, Bowling Foch
-Aftershow JUST FOR KIKS movie, Berlin
-Partys chez Maxim's, Les Bains Douches, Le Baron, Bus Palladium, Pulp, Le Cab, Triptik, Milliardaire, La Coupole, Concorde Atlantique, Nouveau Casino, La Fabrik, Redlight, Le Paris Paris........
.. .. .. .. ..
..
..
..
..
..
.. ..
..
..
..
..
Status:

Married

Here for:

Networking, Friends

Orientation:

Straight

Body type:

Athletic

Zodiac Sign:

Pisces

Occupation:

DJ, Producer...