Play

Play Next

Add to queue
Genre: Ambient / Electroacoustic / Minimalist

Location Cologne, Bitte Bundesland/Region auswählen, Ve

Profile Views: 33562

Last Login: 2/16/2012

Member Since 5/1/2006

Website www.jumpel.de

Record Label Hidden Shoal Recordings

Type of Label Indie

Bio

.. .. .. .. ....NEW ALBUM EUROPA OUT NOW !........ .. .......more infos here....... ..Previous album ..Deuxieme Bureau.... .. ..The album DEUXIEME BUREAU is a further refinement of the Jumpel sound so wonderfully displayed on debut album Samuel Jason Lies On The Beach. Like perfectly fabricated ecosystems, each track is a luscious miniature environment complete with its own microclimate and prismatic inhabitants... ..Read more...... .. Jumpel's debut album ..Samuel Jason Lies On The Beach...... .. .. .. For more information on the label and it's artists, hop along to the .... Hidden .. Shoal Recordings .. .. label web site for the full lowdown..... You can also purchase Jumpel from the following online stores:.. .. .. .. .. .. .. ...... .. .. ...... Or read some Reviews about "SAMUEL JASON LIES ON THE BEACH".. Independent Music-Site ..Angry Ape .. (UK).. Underground Music Culture:..Sonic Frontiers ..(USA).. Music Fanzine ..Luna Kafe ..(Norway).. Music Publication ..Texture .. (Canada).. .... ..++++ NEW VIDEO++++...... ..EDINBURGH.... .. .. .. .. .. .. .... Directed and filmed by Jumpel (c) 2010.. ......QUICKEN BELTS.... .. .. .. .. .. .. .... Directed and filmed by Jumpel (c) 2008.. ......CLEO.... .. .. .. .. .. .. ......Details:.. Shot in Cologne, Germany, and the Alps. Directed and produced by Jo Dürbeck, 2008..... ......SIMPLER.... .. .. .. .. .. .. ........Details:.. Shot in Cologne, Germany. Directed and produced by Jo Dürbeck, 2007....... ..BIOGRAPHY...... Jumpel began life in 2005 when Jo Dürbeck, formerly of the German band Bones,.. began to write and record his own music.Prior to Bones, Jo's formative musical.. experiences involved playing with empty detergent cans, boxes and a piano in his.. parents' cellar. In 1986 he bought a Commodore C-64 computer and discovered.. electronic music... .. Jo played keyboards, samples and loops in Bones, who over the course of eight.. years released three albums and seven singles with EMI Germany, and played.. over 400 gigs in Germany, the Netherlands and the UK. Then, after splitting up .. the band, Jo and Rene (Bones' singer) founded their own company and studio.. and started writing and producing music for films. They wrote scores for numerous.. films and ..aries, and won the award for Best Score at the Filmfestival.. Valencia in 2006..... ...... .... Despite its obvious mastery of the dizzying possibilities afforded by technology,.. Jumpel's debut album Samuel Jason Lies On The Beach (released August 2007.. through Hidden Shoal Recordings) is a work of intense intimacy and humanity... The album serves as a testament to the power of careful distillation and.. minimalism, exuding an emotional complexity that belies its seemingly simple.. surface. Tracks were borne out of discrete nocturnal recording sessions where.. ideas sparked from a range of disparate sources: an old drum machine, a radio.. announcement, a forgotten guitar chord. Through a process of layering and.. weaving, the album began to take shape. Opaque electronic textures act like.. sinew, binding themselves to piano and string melodies. The result is an album.. that must be heard as a whole, yet seems to exist without a real beginning or end...

Members

..

Influences

Tom Waits, Brian Eno, Alva Noto, .. Eels, Boards of Canada, Jan Jelinek, .. Mr. Oizo, Ludwig van, Steve Reich, K.H. Stockhausen.. MC 900 ft. Jesus, Cinematique Instruments

Sounds Like

Jumpel
No recent updates in this category.
Why not...
Bio:
.. .. .. ..
NEW ALBUM EUROPA OUT NOW !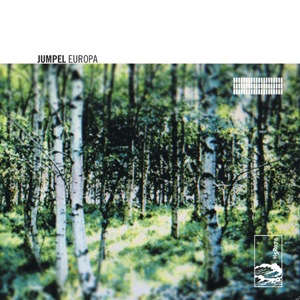 ...more infos here.
Previous album
Deuxieme Bureau
The album DEUXIEME BUREAU is a further refinement of the Jumpel sound so wonderfully displayed on debut album Samuel Jason Lies On The Beach. Like perfectly fabricated ecosystems, each track is a luscious miniature environment complete with its own microclimate and prismatic inhabitants...
Read more
Jumpel's debut album
Samuel Jason Lies On The Beach
For more information on the label and it's artists, hop along to the
Hidden
Shoal Recordings
label web site for the full lowdown.
You can also purchase Jumpel from the following online stores:
Or read some Reviews about "SAMUEL JASON LIES ON THE BEACH"
Independent Music-Site
Angry Ape
(UK)
Underground Music Culture:
Sonic Frontiers
(USA)
Music Fanzine
Luna Kafe
(Norway)
Music Publication
Texture
(Canada)
++++ NEW VIDEO++++
EDINBURGH
Directed and filmed by Jumpel (c) 2010
QUICKEN BELTS
Directed and filmed by Jumpel (c) 2008
CLEO
Details:
Shot in Cologne, Germany, and the Alps. Directed and produced by Jo Dürbeck, 2008.
SIMPLER
Details:
Shot in Cologne, Germany. Directed and produced by Jo Dürbeck, 2007.
BIOGRAPHY
Jumpel began life in 2005 when Jo Dürbeck, formerly of the German band Bones,
began to write and record his own music.Prior to Bones, Jo's formative musical
experiences involved playing with empty detergent cans, boxes and a piano in his
parents' cellar. In 1986 he bought a Commodore C-64 computer and discovered
electronic music.
Jo played keyboards, samples and loops in Bones, who over the course of eight
years released three albums and seven singles with EMI Germany, and played
over 400 gigs in Germany, the Netherlands and the UK. Then, after splitting up
the band, Jo and Rene (Bones' singer) founded their own company and studio
and started writing and producing music for films. They wrote scores for numerous
films and ..aries, and won the award for Best Score at the Filmfestival
Valencia in 2006.
Despite its obvious mastery of the dizzying possibilities afforded by technology,
Jumpel's debut album Samuel Jason Lies On The Beach (released August 2007
through Hidden Shoal Recordings) is a work of intense intimacy and humanity.
The album serves as a testament to the power of careful distillation and
minimalism, exuding an emotional complexity that belies its seemingly simple
surface. Tracks were borne out of discrete nocturnal recording sessions where
ideas sparked from a range of disparate sources: an old drum machine, a radio
announcement, a forgotten guitar chord. Through a process of layering and
weaving, the album began to take shape. Opaque electronic textures act like
sinew, binding themselves to piano and string melodies. The result is an album
that must be heard as a whole, yet seems to exist without a real beginning or end.
Member Since:
May 01, 2006
Members:
Influences:
Tom Waits, Brian Eno, Alva Noto,
Eels, Boards of Canada, Jan Jelinek,
Mr. Oizo, Ludwig van, Steve Reich, K.H. Stockhausen
MC 900 ft. Jesus, Cinematique Instruments
Sounds Like:
Jumpel
Record Label:
Hidden Shoal Recordings