Play

Play Next

Add to queue
Play

Play Next

Add to queue

1,494 plays

Play

Play Next

Add to queue

1,461 plays

Play

Play Next

Add to queue

1,240 plays

Play

Play Next

Add to queue

20 plays

Play

Play Next

Add to queue

14 plays
Genre: Drum & Bass / Dub / Jungle

Location ALICANTE/VALENCIA/LA MANCHA/CITY 6 LU-TOWN BWOY, Sw

Profile Views: 37510

Last Login: 10/19/2012

Member Since 2/4/2005

Website <a href=

Record Label JUNGLE RAIDERS RECORDINGS

Type of Label Indie

Bio

...... .... .... .. .. .. ..L4P. aka Luc4Pancho.. in BZNZ since 1995...L4P. has played alongside DJs like Remarc, Mainframe, Anvil, Canoe, Ex Girl, LionDub International, Rhumble, Jacky Murder, RCola, Murderbot, Paradox, Nucleus, Klute, Storm, Nicky Blackmarket, Utah Jazz, Doc Scott, Wacko, Rips, Mista V, The Panacea, Rascal + Klone, DIS, Base, Pietro Latino, MC Eksman, MC Illmatika, MC Bubbles, MC Cheeta, and the genious DJ Dare Devil outta Venice, the mighty NSF Cru from Mannhighm, Jungle Lion Sound from east Germany and Darko Stepic the natural born junglist from Macedonia, AKS from Belgium, RND Runda and Green Rose from Warzawa outta Poland to name but a few... .... Luc4Pancho expresses himself in his deep, variated and catchy sound selections that made him establish his international artist level in the global Jungle and D'n'B circus over the years. .... He played at various radios stations all over Switzerland, Couleur3, Radio X Basel, Kanal K, Radio RA-BE, 3Fach.. Bermudafunk, alte Feuerwache Mannhighm Germany, DNBWW Radio in London UK. He hosted some international venues from north to south and east to west in Switzerland. Abroad, Vienna A Insbruck A, Olsztyn PL, Dresden D, Mannheim D, Malsch D, Funkstas BDay Bash (too much Vodka that night!), somewhere ins Southern Germany.., Informal UK, HERBAL UK, El Paso! ...... DA GANJA CRU, DSM, BASSDAS, then the first appereance of JUNGLE RAIDERS October 27th 2001.. .... DJ/PRODUCER/PROMOTER/GFX 4in1.. so Luc4Pancho.... He started to homegrow beats to the next level and formed an international producer/DJ combo named International Rhino Riot Sound, connecting Reggea, Ragga Artists ifrom all over the world and the motherland JAMIAICA to voice propper Dub Plates with artists such as Jigsy King, Anthony B and created a remix from Tanto Metro and Devonte's "SUGAR PIE" named "SUGAR COATED" wich gain massive feedback on any Dancefloor spun!... Working wicht artists like TC Izlam, Prince Tafari, Echo Minott, Anthony B., Jigsy King, Razz Mo aka. Shocking Murray, Kiffa, Mr. Sutra, MC ONAMAAC, FREEZE to create unique sounds with the Latino Ragga Funk Dub Flava know from L4P. the one and only Luc4Pancho. ......So the fight against Babylon in the Jungle continues... watch and hear out for more up to come out of the Jungle Raider / I.R.R.S. warrior... ................TO THE RAIDERS!!.... Back in the mid 90s when he had touched bases with the electronic genre we call Break-Beat-Jungle, that was at it's peak at the time, he had soon found a true affinity to it's roots. Ever since his ambition to spin records, organize and interact in the various underground events and projects had taken over, it has proven to be appreciated by many in it's honest simplicity. A junglist at heart on a mission, connecting contacts, supporting artists and at the same time creating his own unique style of music, in his modest home studio in "Lucentum" central switzerland. As founder of the J.R. Movement and newer collaboration of DJ's that formed a crew by the name of International Rhino Riot Sound (I.R.R.S.) he is truly giving something back to the youth and the next generation of Junglists. Their activities range from producing and voicing dub plates to arranging tracks and riddims for all styles of artists from across the globe. (Spectator J.) "All about the music, all about the I'n'I-T & 1LUV!!!! Hasta la victoria siempre! Silver n' Black till I die..." L4P. .. .......... .. .. .. .. .. ....> .. He formed with DJ SUBZOOKA the DOUBLE DRAGON DJ-TEAM, wich spun alongside many international and national venue for the Jungle Raiders!.. Member of JR (JUNGLE RAIDERS), JRU (JUNGLE RAIDERS UNITED Agency), JUNGLE RAIDERS RECORDINGS, I.R.R.S. (International Rhino Riot Sound), WCC (Water Castle Clan) Argovia, SYLH (SupportYourLocalHustlers).. ....JUNGLE RAIDERS HQ! Home of the Raiders.... ....TSUNAMI // WCC Official WEB!!.... ....SYLH!.... ...... come to where the jungle is!.. .. .. ........

Members

.. .. HQ based in CENTRAL - SWITZERLAND.. Outposts in:.. MEXICO.. LOS ANGELES.. GREAT BRITTON.. MACEDONIA.. ITALY.. SPAIN.. GERMANY.. .. ....CONTACT THE JUNGLE RAIDERS....

Influences

THE WINSTONS - AMEN BROTHER, JAZZ, FUNK, SOUL, RAGGA, REGGAE, DUB, RAP, HARDCORE RAP, HIP HOP, TRIPOP, BREAKBEAT, JUNGLE, NATURE;... just MUSIC!.... ..........COME THE WHERE THE JUNGLE IS!

Sounds Like

JUNGLE RAIDERS.. ..........HOME OF THE JOKER!!.... .. JACK BLACK singing Tenacious D - F her softly.. ..............>
05:40 | 865 plays | Sep 22 2006
8 Songs | Sep 21, 2008

42 Songs | Jul 8, 2012
Oakland Raiders Ultimate Fan
Bio:
....
..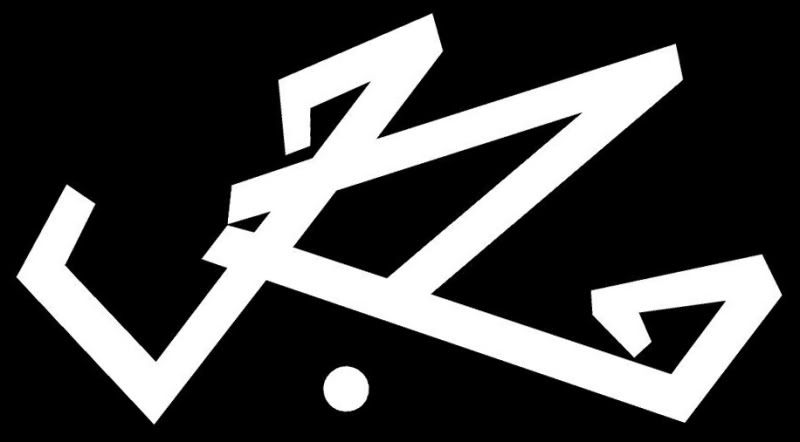 L4P. aka Luc4Pancho
in BZNZ since 1995...L4P. has played alongside DJs like Mainframe, Anvil, Canoe, Ex Girl, Rhumble, Jacky Murder, RCola, Murderbot, Paradox, Nucleus, Klute, Storm, Nicky Blackmarket, Utah Jazz, Doc Scott, Wacko, Rips, Mista V, The Panacea, Rascal + Klone, DIS, Base, Pietro Latino, MC Eksman, MC Illmatika, MC Bubbles, MC Cheeta, and the genious DJ Dare Devil outta Venice, the mighty NSF Cru from Mannhighm, Jungle Lion Sound from east Germany and Darko Stepic the natural born junglist from Macedonia, AKS from Belgium, RND Runda and Green Rose from Warzawa outta Poland to name but a few...
Luc4Pancho expresses himself in his deep, variated and catchy sound selections that made him establish his international artist level in the global Jungle and D'n'B circus over the years.
He played at various radios stations all over Switzerland, Couleur3, Radio X Basel, Kanal K, Radio RA-BE, 3Fach.. Bermudafunk, alte Feuerwache Mannhighm Germany, DNBWW Radio in London UK. He hosted some international venues from north to south and east to west in Switzerland. Abroad, Vienna A Insbruck A, Olsztyn PL, Dresden D, Mannheim D, Malsch D, Funkstas BDay Bash (too much Vodka that night!), somewhere ins Southern Germany.., Informal UK, HERBAL UK, El Paso!
DA GANJA CRU, DSM, BASSDAS, then the first appereance of JUNGLE RAIDERS October 27th 2001..
DJ/PRODUCER/PROMOTER/GFX 4in1.. so Luc4Pancho.... He started to homegrow beats to the next level and formed an international producer/DJ combo named International Rhino Riot Sound, connecting Reggea, Ragga Artists ifrom all over the world and the motherland JAMIAICA to voice propper Dub Plates with artists such as Jigsy King, Anthony B and created a remix from Tanto Metro and Devonte's "SUGAR PIE" named "SUGAR COATED" wich gain massive feedback on any Dancefloor spun!... Working wicht artists like Prince Tafari, Razz Mo aka. Shocking Murray, Kiffa, King Der, MC ONAMAAC to create unique sounds with the Latino Ragga Funk Dub Flava know from L4P. the one and only Luc4Pancho.
So the fight against Babylon in the Jungle continues... watch and hear out for more up to come out of the Jungle Raider / I.R.R.S. warrior...
TO THE RAIDERS!!
Back in the mid 90s when he had touched bases with the electronic genre we call Break-Beat-Jungle, that was at it's peak at the time, he had soon found a true affinity to it's roots. Ever since his ambition to spin records, organize and interact in the various underground events and projects had taken over, it has proven to be appreciated by many in it's honest simplicity. A junglist at heart on a mission, connecting contacts, supporting artists and at the same time creating his own unique style of music, in his modest home studio in "Lucentum" central switzerland. As founder of the J.R. Movement and newer collaboration of DJ's that formed a crew by the name of International Rhino Riot Sound (I.R.R.S.) he is truly giving something back to the youth and the next generation of Junglists. Their activities range from producing and voicing dub plates to arranging tracks and riddims for all styles of artists from across the globe. (Spectator J.) "All about the music, all about the I'n'I-T & 1LUV!!!! Hasta la victoria siempre! Silver n' Black till I die..." L4P.
......>
He formed with DJ SUBZOOKA the DOUBLE DRAGON DJ-TEAM, wich spun alongside many international and national venue for the Jungle Raiders!
Member of JR (JUNGLE RAIDERS), JRU (JUNGLE RAIDERS UNITED Agency), JUNGLE RAIDERS RECORDINGS, I.R.R.S. (International Rhino Riot Sound), WCC (Water Castle Clan) Argovia, SYLH (SupportYourLocalHustlers)
JUNGLE RAIDERS HQ! Home of the Raiders
TSUNAMI // WCC Official WEB!!
SYLH!
come to where the jungle is!
..
Member Since:
February 04, 2005
Members:

HQ based in CENTRAL - SWITZERLAND
Outposts in:
MEXICO
LOS ANGELES
GREAT BRITTON
MACEDONIA
ITALY
SPAIN
GERMANY
CONTACT THE JUNGLE RAIDERS
Big up respect our bredren ++LionDub++!
Check out!
....>
Influences:
WINSTON BROTHERS, JAZZ, FUNK, SOUL, RAGGA, REGGAE, DUB, RAP, HARDCORE RAP, HIP HOP, TRIPOP, BREAKBEAT, JUNGLE, NATURE;... just MUSIC!
COME THE WHERE THE JUNGLE IS!
CHECK THAT SOUND THAT BRINGS HOBBES TO DANCE!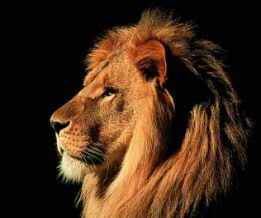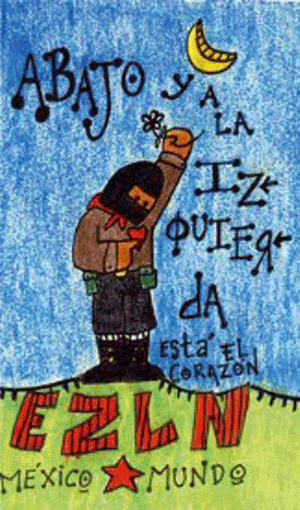 ......>
UN MENSAJE IMPORTANTE PARA TODO EL MUNDO!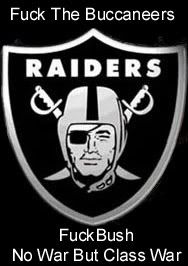 Sounds Like:
JUNGLE RAIDERS
HOME OF THE JOKER!!
JACK BLACK singing Tenacious D - F her softly
....>
Record Label:
JUNGLE RAIDERS RECORDINGS
Label Type:
Indie