Play

Play Next

Add to queue
Play

Play Next

Add to queue

835 plays

Play

Play Next

Add to queue

756 plays

Play

Play Next

Add to queue

631 plays

Play

Play Next

Add to queue

557 plays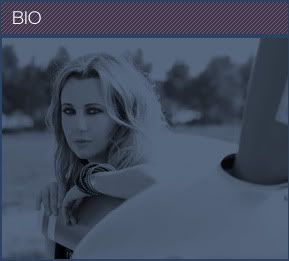 Kalliopi is a pop-rock singer/songwriter from Greece. She recently completed a single called Around the World, including the original track Fire and Sea and a rock n roll version of T.Springfield/C.Westlake song Summer is over, originally sung by Dusty Springfield. Kalliopi has performed in various venues like Betsew Trotwood, Rock Garden, Infinity Club, George and Dragon and the Hope & Anchor.

Kalliopi has been writing just great songs and melodies you carry with you. Vocals flow from high ranging, crystal clear, angelic to aggressive, punky and quirky. Shes got a great ear for languages and was natural to find herself writing English and also French lyrics.

"You may not have heard of her yet, but with a multi-talented, multi-lingual repertoire, chances are she will burst on to the world stage soon" European Weekly In Greece she collaborated with well-known producer Coti K. in a remake of some of Lena Platonos songs that was released by FM Records.

The album was produced by Konstantin B. She put in distinctive airy/breathy vocals, improvising melodies in the song called Roumanian Emigrants, it was a project that went also live at Rodon Club one of the biggest rock venues in Athens. Working as a singer she has basically worked everywhere from piano restaurants and hotels singing jazz, latin and greek music to groovy clubs and live venues singing pop hits, disco, dance - she was lucky to meet some of the best professional musicians around and formed a band called minima. That led to an album of 11 songs released by Lyra/MBI Records. All these guys now were also playing with pop-rock artist Christos Dantis, who had just released a new album and was planning on a tour for its promotion, so it wasnt long until he asked Kalliopi to join him as a supporting act for his concerts and later with her band minima. She appeared with him in hundreds of concerts at festivals, small venues and clubs all around Greece, in Cyprus and Germany.
Genre: Pop / Pop Punk / Rock

Location London - Athens, UK

Profile Views: 73180

Last Login: 3/26/2012

Member Since 3/13/2006

Website kalliopimusic.com

Record Label Mikros Heros / General Publishing Company

Type of Label Major

Bio

.. .. .. .. .. Kalliopi is a pop-rock singer/songwriter from Greece. She recently completed a single called Around the World, including the original track Fire and Sea and a rock n roll version of T.Springfield/C.Westlake song Summer is over, originally sung by Dusty Springfield. Kalliopi has performed in various venues like Betsew Trotwood, Rock Garden, Infinity Club, George and Dragon and the Hope & Anchor. .... Kalliopi has been writing just great songs and melodies you carry with you. Vocals flow from high ranging, crystal clear, angelic to aggressive, punky and quirky. Shes got a great ear for languages and was natural to find herself writing English and also French lyrics. .... "You may not have heard of her yet, but with a multi-talented, multi-lingual repertoire, chances are she will burst on to the world stage soon" European Weekly In Greece she collaborated with well-known producer Coti K. in a remake of some of Lena Platonos songs that was released by FM Records. .... The album was produced by Konstantin B. She put in distinctive airy/breathy vocals, improvising melodies in the song called Roumanian Emigrants, it was a project that went also live at Rodon Club one of the biggest rock venues in Athens. Working as a singer she has basically worked everywhere from piano restaurants and hotels singing jazz, latin and greek music to groovy clubs and live venues singing pop hits, disco, dance - she was lucky to meet some of the best professional musicians around and formed a band called minima. That led to an album of 11 songs released by Lyra/MBI Records. All these guys now were also playing with pop-rock artist Christos Dantis, who had just released a new album and was planning on a tour for its promotion, so it wasnt long until he asked Kalliopi to join him as a supporting act for his concerts and later with her band minima. She appeared with him in hundreds of concerts at festivals, small venues and clubs all around Greece, in Cyprus and Germany. .. .. .. .. .. .. .. .. .. .. .. .. .. .. .. .. .. .. .. .. .. .. .. .. .. .. .. .. .. .. .. .. .. .. .. .. .. .. .. .. .. .. .. .. .. .. ..

Members

........ .. .. .. .. .... .. .... .. .... .. .... .. .... .. .... .. .... .. .... .. .... .. .... .. .... .. .... .. .... .. .... .. .... .. .... .. .. .. .... .. .. .. .... .. .. .. .... .. .. ...... .. .. .. .. ...... .. .. .. .... .. .. .. .. ...... .. .. .. .. ...... .. .. ...... .. .. ...... .. .. ...... .. .. ...... .. .. ...... .. .. ...... .. .. .. .... .. .. ...... .. .. ...... .. .. ...... .. .. ...... .. .. ...... .. .. ...... .. .. ...... .. .. ...... .. .. ...... .. .. ...... .. .. .. .... .. .. .. .. ...... .. .... .. .. .. .... .. .. .. .. .. .. .. .. .. .. .. .. .. .. .. .. .. .. .. .. .. Around The World | ..Purchase Now.. .. .. .. .. .. .. .. "You may not have heard of her yet, but with a multi-talented, multi-lingual repertoire, chances are she will burst on to the world stage soon" -European Weekly .... "Around The World' is a great, pop-rock work with instant appeal and more than a hint of anthemic qualities. Kalliopi gives a great breathy, quite sultry and sexy performance here. Kalliopi has the punkish nuances of Hazel O'Connor combined with the raw rock of The Velvet Underground....Then, Kalliopi invests some of her Greek origins in 'Fire And Sea'; a wonderfully, Cranberries-ish slow grinder. Impressive voice, very impressive delivery and a very impressive way of tying influences together in a very 'now' sensible way. Tasty stuff from a young lady positively oozing with charismatic charm and dripping with potential! Refreshingly different and potentially a new 'star'." -Peter Brown - Toxic Pete .... "I would say that her sound is a mixture of Madonna meets the band Garbage." -Indie Music Stop .... "'Fire and Sea' Reminiscent of some of the Cranberries work on their album 'No Need To Argue'. Sounds like it could be played alongside The Doors' 'The End' or Nancy Sinatra. The track feels like it could slip into a grittier action film soundtrack with ease." -Burst Radio .... "This is Goldfrapp with an attitude. 'Fire and Sea' shows a smoother side to her personality. The tunes have died down to a faint whisper and the stunning vocals flow over this track in pure serenity. Fingers crossed an album will follow this single shortly." -The Mag .... "This classically trained actress turned rock starlet is sure to be burning up the radio waves near you in the not-to-distant future." -Wildy's World .... "Much like a mix of something like Blondie meets Pink. Maybe toss in a little Joan Jett or the Go-Go's. It's got a pop flavor with a punky vibe." -Singleoftheday.com .. .. .. .. .. .. .. .. .. .. .. .. .. .. .. .. .. .. .. .. .. .. .. .. .. .. .. .. .. .. .. .. .. ..BAND NAME.. ....Kalliopi.... .. .. ..HOMETOWN.. ....Athens, Greece.... .. .. ..URL.. ......myspace.com/kalliopimusic...... .. .. ..MANAGEMENT/BOOKING.. ......Email...... .. .. ..PHOTOGRAPHY BY.. ....George Kalfamanolis....Myspace...... .. .. ..LAYOUT.. ......Digital Splash Creative Group....digital-splash.com.... .. .. ..LABEL.. ....Mikros Heros..mikrosheros.com.... .. .. .. .. .. .. ..

Influences

.. .. ..

Sounds Like


"You may not have heard of her yet, but with a multi-talented, multi-lingual repertoire, chances are she will burst on to the world stage soon" -European Weekly

"Around The World' is a great, pop-rock work with instant appeal and more than a hint of anthemic qualities. Kalliopi gives a great breathy, quite sultry and sexy performance here. Kalliopi has the punkish nuances of Hazel O'Connor combined with the raw rock of The Velvet Underground....Then, Kalliopi invests some of her Greek origins in 'Fire And Sea'; a wonderfully, Cranberries-ish slow grinder. Impressive voice, very impressive delivery and a very impressive way of tying influences together in a very 'now' sensible way. Tasty stuff from a young lady positively oozing with charismatic charm and dripping with potential! Refreshingly different and potentially a new 'star'." -Peter Brown - Toxic Pete

"I would say that her sound is a mixture of Madonna meets the band Garbage." -Indie Music Stop

"'Fire and Sea' Reminiscent of some of the Cranberries work on their album 'No Need To Argue'. Sounds like it could be played alongside The Doors' 'The End' or Nancy Sinatra. The track feels like it could slip into a grittier action film soundtrack with ease." -Burst Radio

"This is Goldfrapp with an attitude. 'Fire and Sea' shows a smoother side to her personality. The tunes have died down to a faint whisper and the stunning vocals flow over this track in pure serenity. Fingers crossed an album will follow this single shortly." -The Mag

"This classically trained actress turned rock starlet is sure to be burning up the radio waves near you in the not-to-distant future." -Wildy's World

"Much like a mix of something like Blondie meets Pink. Maybe toss in a little Joan Jett or the Go-Go's. It's got a pop flavor with a punky vibe." -Singleoftheday.com