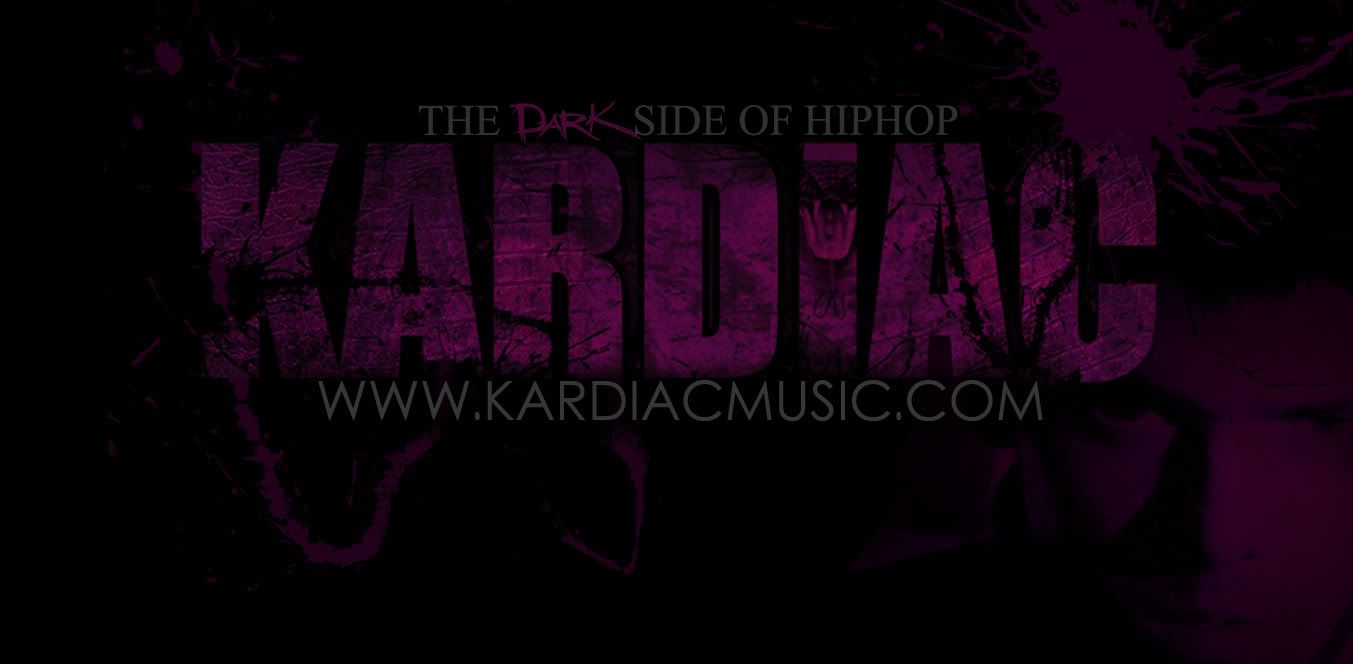 Play

Play Next

Add to queue
Play

Play Next

Add to queue

86 plays

Play

Play Next

Add to queue

68 plays

Play

Play Next

Add to queue

22 plays

Play

Play Next

Add to queue

370 plays

Play

Play Next

Add to queue

1,105 plays

In 1998 a demon was spawn into the music industry but it wasn't until 2002 when he dropped his second solo release through a distribution company (Songs Only Mother Can Love) that's when he started to infect his listeners in a wider audience. Two years later inspired by Madison Wisconsin finest Ed Gein and the thought's of what goes on inside a dysfunctional family back in 1906 when there wasn't no medication for the mentally ill he then created (The 5 Myrtle Massacre). Now in 2010 he is back with his best work yet (The Afternoon of extravagant Delight) Drug addiction meets a phenomena in this repugnant tale of death's entrapped beauty, When your lights go out let this be the soundtrack to your afternoon of delight. IN STORES EVERYWHERE 2011.

PLEASE ADD A BANNER OR MEDIA OBJECT TO YOUR PAGE TO HELP SUPPORT
just copy the text below the image
..

Genre: Dub / Grunge / Rap

Location Middletown, Please select your region, Un

Profile Views: 35828

Last Login: 8/25/2011

Member Since 4/20/2010

Website www.kardiacmusic.com

Record Label Long Range Distribution

Type of Label Major

Bio

<object width="640" height="390"><param name="movie" value="http://www.youtube.com/v/k1Irxz_BzUM?fs=1&hl=en_US"></param><param name="allowFullScreen" value="true"></param><param name="allowscriptaccess" value="always"></param><embed src="http://www.youtube.com/v/k1Irxz_BzUM?fs=1&hl=en_US" type="application/x-shockwave-flash" allowscriptaccess="always" allowfullscreen="true" width="640" height="390"></embed></object> . .. .. .. .. .. .. .. .. .. .. .. .. .. .. .. .. .. .............................................................................. .. ..............Click on CD Cover Image to Purchase.... .. .. .............. .... .......... .. .. .................. .......... .... .. .... ................ .. ......URL...... ......MYSPACE.COM/KARDIACMUSIC...... .. .. ......HOMETOWN...... ....MIDDLETOWN, NY.... .. ......LAYOUT...... ......BRENDON RICH...... .. .. ......BOOKING...... ......MESSAGE HERE.. .... .. .. .. .. .... COMING SOON!!!.... ...... ADD ME ON FACEBOOK <iframe title="YouTube video player" width="640" height="390" src="http://www.youtube.com/embed/k1Irxz_BzUM" frameborder="0" allowfullscreen></iframe> In 1998 a demon was spawn into the music industry but it wasn't until 2002 when he dropped his second solo release through a distribution company (Songs Only Mother Can Love) that's when he started to infect his listeners in a wider audience. Two years later inspired by Madison Wisconsin finest Ed Gein and the thought's of what goes on inside a dysfunctional family back in 1906 when there wasn't no medication for the mentally ill he then created (The 5 Myrtle Massacre). Now in 2010 he is back with his best work yet (The Afternoon of extravagant Delight) Drug addiction meets a phenomena in this repugnant tale of death's entrapped beauty, When your lights go out let this be the soundtrack to your afternoon of delight. IN STORES EVERYWHERE THIS FALL. .... ...... PLEASE ADD A BANNER OR MEDIA OBJECT TO YOUR PAGE TO HELP SUPPORT.... just copy the text below the image................

Members

Corey Jennings

Influences

Alien Abduction Theories, David Icke, Drug Addiction, The tabo studies on cannibalism, The human heart, Animal survival, THE LIST GOES ON........

Sounds Like

dubstep and Graphic violence