Play

Play Next

Add to queue
Play

Play Next

Add to queue

174,390 plays
Genre: Alternative / Industrial / Rock

Location Los Angeles and Ontario, CA

Profile Views: 798656

Last Login: 10/31/2011

Member Since 3/1/2007

Website http://www.myspace.com/stevermusicrocks

Record Label Not freaking likely. I like creative control.

Type of Label Unsigned

Bio

I started this page when I had some problems adding friends from the main. Please feel free to send a friend request there. That is where I blog and have more music etc. Just click STEVER in my top friends... .. I can also be reached on thepublicrecord.com/Stever or facebook.com/karen.stever ABOUT ME; My life is about music. I write it, I record it and I co-produce it with a brilliant producer named Frank Gryner. We like it pretty damn heavy. I don't socialize unless there is a live band worth seeing and I don't use myspace to date or to unleash any political or religious agenda on anyone else. I ADORE you all people...but keep it PRO! Love Karen .. .. ...... ........ .. ..FUNERAL MUTE...... .. .. .. .. .. .. .. ......Add to My Profile.. | ..More Videos.. .. ...... .. .. ..SICKO...... .. .. .. .. .. .. .. ......Add to My Profile.. | ..More Videos.. .. ......

Members

I respect insects. They dare to go places nobody else would. I wish we could all climb over the edge of a cliff without fear. ~Karen Stever.. ......STEVER on The Public Record starting SUNDAY AUG. 22, 2010...... .. .. .. .. .. ......STEVER 2 (Why? Please see bio).. | ..MySpace Music Videos.... .. ...... .. ...... .. ......

Influences

SO freaking many...see my main page. /stevermusicrocks in top friends.

Sounds Like

...... .. Lisa Dalbello,Stevie Nicks, Garbage, Deep Purple, Annie Lennox, Trent Reznor, Prince, Ann Wilson, Michael Jackson, Gwen Stefani, New Order, Patti Smith, Joan Jett, King's X, Chrissie Hynde, Janis Joplin, Holly McNarland, PJ Harvey, Listz, Chantal Kreviazuk, Nina Hagen,Peter Gabriel, Pet Shop Boys, Rob Zombie, Chicago, Kraftwerk, Shirley Manson, Deborah Harry, Goldfrapp, Depeche Mode, The Fixx, Heart, Preservation Hall Jazz Band, Powder, Blondie, Ella Fitzgerald, David Bowie, Madonna, Brad Delp, Metallica, Alison Moyet,Queensryche, Kate Bush, Siouxsie Sioux,Chopin, Methods of Mayhem, Tchaikovsky, Kim Carnes, Disturbed, Kiss, Bjork, Oscar Peterson, Jefferson Airplane, The Beatles, U2, Nirvana, Elvis, Liza Minelli, Judy Garland, Fred Astaire, Bing Crosby, Journey, Savage Garden, Aerosmith, Divine, Culture Club, CKY, Marilyn Manson, Limp Bizkit, Van Halen, Bon Jovi, Guns n Roses, Cher, Motley Crue, John Mayer, The Prodigy, Eminem, Bonnie Tyler, Concrete Blonde, Juice Newton, Alannah Myles, Cindy Lauper
commented on debris's profile

"Loved this and thought I'd share it;

"There is nothing in a caterpillar that tells you it's going to be a butterfly." ~R. Buckminster Fuller

Do you ever look at your life and think you'll always be right where you are? Life is full of surprises and has some cool transitions we might not see right now. I hope you are doing GREAT!

ROCK ON!

Karen :)"
Bio:
I started this page when I had some problems adding friends from the main. Please feel free to send a friend request there. That is where I blog and have more music etc. Just click STEVER in my top friends.
I can also be reached on
thepublicrecord.com/Stever
or
facebook.com/karen.stever
ABOUT ME; My life is about music. I write it, I record it and I co-produce it with a brilliant producer named Frank Gryner. We like it pretty damn heavy. I don't socialize unless there is a live band worth seeing and I don't use myspace to date or to unleash any political or religious agenda on anyone else. I ADORE you all people...but keep it PRO! Love Karen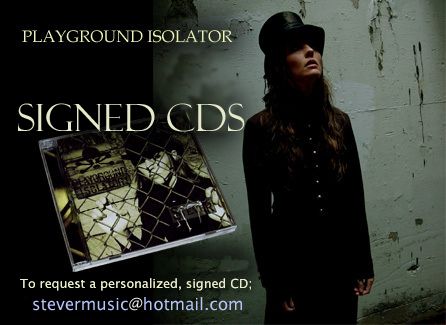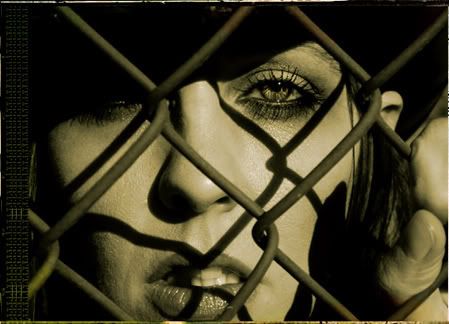 FUNERAL MUTE
Add to My Profile
|
More Videos
SICKO
Add to My Profile
|
More Videos
..
Member Since:
March 01, 2007
Members:
I respect insects. They dare to go places nobody else would. I wish we could all climb over the edge of a cliff without fear. ~Karen Stever

STEVER on The Public Record starting SUNDAY AUG. 22, 2010

STEVER 2 (Why? Please see bio) | MySpace Music Videos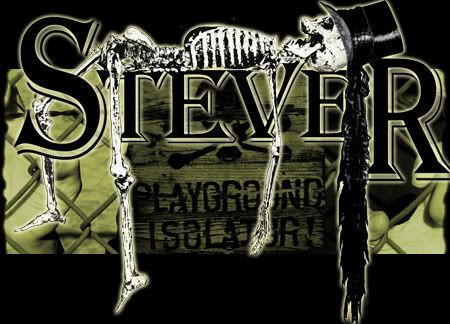 Influences:
SO freaking many...see my main page. /stevermusicrocks in top friends.
Sounds Like:

Lisa Dalbello,Stevie Nicks, Garbage, Deep Purple, Annie Lennox, Trent Reznor, Prince, Ann Wilson, Michael Jackson, Gwen Stefani, New Order, Patti Smith, Joan Jett, King's X, Chrissie Hynde, Janis Joplin, Holly McNarland, PJ Harvey, Listz, Chantal Kreviazuk, Nina Hagen,Peter Gabriel, Pet Shop Boys, Rob Zombie, Chicago, Kraftwerk, Shirley Manson, Deborah Harry, Goldfrapp, Depeche Mode, The Fixx, Heart, Preservation Hall Jazz Band, Powder, Blondie, Ella Fitzgerald, David Bowie, Madonna, Brad Delp, Metallica, Alison Moyet,Queensryche, Kate Bush, Siouxsie Sioux,Chopin, Methods of Mayhem, Tchaikovsky, Kim Carnes, Disturbed, Kiss, Bjork, Oscar Peterson, Jefferson Airplane, The Beatles, U2, Nirvana, Elvis, Liza Minelli, Judy Garland, Fred Astaire, Bing Crosby, Journey, Savage Garden, Aerosmith, Divine, Culture Club, CKY, Marilyn Manson, Limp Bizkit, Van Halen, Bon Jovi, Guns n Roses, Cher, Motley Crue, John Mayer, The Prodigy, Eminem, Bonnie Tyler, Concrete Blonde, Juice Newton, Alannah Myles, Cindy Lauper
Record Label:
Not freaking likely. I like creative control.
Karen Stever has 188451 friends.