No recent updates in this category.
Why not...
Karli Carleone [in] Wonderland hasn't earned any badges yet... have you?
General

Lucky me, lucky mud.

Music

..

alanis morisette

ani difranco

aqualung

azure ray

armor for sleep

bayside

beatles

blind melon

blink 182

box car racer

brand new

bright eyes

copeland

cruiserweight

dave matthews band

death cab for cutie

denali

the doors

eisley

emery

evanescence

fall out boy

fiona apple

flyleaf

fuel

godspell

goo goo dolls

hellogoodbye

house of heroes

imogen heap

incubus

jennifer knapp

jessica harp

jewel

john mayer

joss stone

jude

katy rose

leona naess

lifehouse

michelle branch

motion city soundtrack

pink floyd

the postal service

psapp

regina spektor

rent

something corporate

taking back sunday

the white stripes

the yeah yeah yeahs

(

I'm kind of over the whole alphabetical order thing.

)

radiohead

porcelain and the tramps

rob zombie

system of a down

chevelle

a perfect circle

legion of doom

busdriver

joanna newsom

neutral milk hotel

the decemberists

tegan and sara

lily allen

architecture in helsinki

damien rice

Movies

Girl, Interrupted

Star Wars

Mean Girls

Pirates of the Caribbean 1 & 2 & 3

Blow

SLC Punk

The Notebook

Aeon Flux

Saw 1 & 2 &3

HP Series

The Virgin Suicides

Save The Last Dance

The Fast and the Furious

Mr. and Mrs. Smith

The Breakfast Club

Sixteen Candles

She's All That

10 Things I Hate About You

Office Space

The Princess Bride

Ocean's 11

The Matrix

Everything is Illuminated

28 Days Later

Wishing Stairs

Ginger Snaps

Suspiria

Life as a House

Eternal Sunshine of the Spotless Mind

Enchanted

Fear of Clowns

The Quiet

Dogma

Stigmata

Se7en

Books

Twilight

New Moon

Eclipse

Angels and Demons

DaVinci Code

Tithe

Valiant

HP series

The Perks of Being a Wallflower

Wuthering Heights

1984

Animal Farm

The Lonely Girl's Club

A Great and Terrible Beauty

The Sneetches

The Wemmicks series

Anything by Sarah Dessen

Prozac Nation

Running With Scissors

The Prophet

The Uglies Trilogy

Heroes
Play

Play Next

Add to queue
About me:
What sick, ridiculous, puppets we are; and what a gross little stage we dance on. What fun we have dancing and fucking, not a care in the world. Not knowing that we are nothing. We are not what was intended.
-Se7en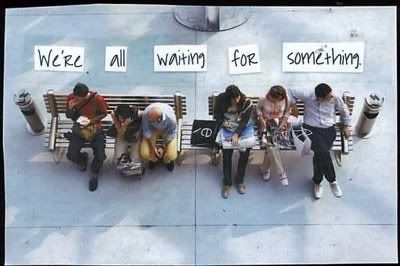 Do not try to analyze me. Save your energy for something apropos. I'm a hypocrite. I'm learning that it's okay to be opinionated. I really hate it when people capitalize unnecessarily. I have big ideas and even bigger dreams. I like to drive entirely too fast and listen to sad music. I get homesick a lot, mostly at night. Sometimes I really like my body, and I don't think that makes me narcisisstic. I like instant gratification. I like to know where I stand in all situations. I'm a bit of a control freak. There is nothing more beautiful to me than the beach at night. I like to sing, but I really suck. I wish I hadn't stopped playing piano. I'm grossly obsessed with Spiderman and Alice In Wonderland. I'm a dreamer and a realist, pessimistic and optimistic. I'm a strange blend of everything that doesn't belong together. I don't always match, and sometimes I wear dirty socks. I really hate folding laundry. I'm not a poet or a painter, but I swear to God I'll change your life.



..
Who I'd like to meet: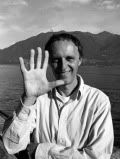 Status:

Swinger

Hometown:

Baton Rouge, LA

Orientation:

Bi

Body type:

5' 5" / Average

Ethnicity:

White / Caucasian

Religion:

Agnostic

Zodiac Sign:

Aquarius

Children:

Someday

Smoke / Drink:

No / Yes

Occupation:

Spartan