Play

Play Next

Add to queue
Play

Play Next

Add to queue

374 plays

Play

Play Next

Add to queue

4,184 plays

Play

Play Next

Add to queue

352 plays

Play

Play Next

Add to queue

387 plays

Play

Play Next

Add to queue

5,387 plays
Genre: Big Beat / R&B / Rock

Location London, Un

Profile Views: 50877

Last Login: 5/4/2013

Member Since 6/9/2007

Website http://www.msplinks.com/MDFodHRwOi8vd3d3LmhlYXZ5bWV0YWxraWRzLmNvLnVrLw==

Record Label http://www.heavymetalkids.co.uk/

Type of Label Indie

Bio

A little about me.....I've worked all over the world with many bands and singers and played on many albums as a band member and as a session player and I've helped score a few hits along the way. The last few years I've branched out and moved into other areas of music and I've been delving heavily into new technology. As well as playing drums I write songs, play some guitar, am a sound engineer, I make videos, and also am a DVD author. Some of the people I've worked with over the years include, The Heavy Metal Kids, Gates Of Dawn, Rod Stewart, Elton John, Mike Oldfield, Bram Tchaikovsky, Nick Garvey (The Motors) Tim Bogert (Jeff Beck/ Vanilla Fudge) Savoy Brown, Eddie and the Hot Rods, Angelic Upstarts, Roland Batiste (Earth Wind and Fire) John Sinclair (Ozzy Osbourne/Cult) Long John Baldry RIP, Greg Ridley (Humble Pie/Spooky Tooth) RIP, Bob Weston (Fleetwood Mac/Murray Head), Mickey Waller/Finn (Steve Marriott/Jacques Higelin), Legendary French singer Nino Ferrer RIP, Ant Glynne (Mike Oldfield/ Rick Wakeman), Phil Spaulding (Mick Jagger/Seal), Captain Sensible, Rat Scabies, James Farrell (Flamin' Groovies), The Lurkers, Deborah Bonham Band, Robin Le Mesurier (Rod Stewart/Johnny Halliday), John Bentley (Squeeze), The Difference, John Humphrey (Carole King/ Scott Henderson Band), Brett Tuggle (David Lee Roth/Rick Springfield), Phil Kenzie (Eagles/Rod Stewart), Denny Ball (Bedlam, Long John Baldry), Peter Wolf (Jefferson Starship), Angie Bowie, Max Splodge, Paddy Goes To Holyhead (featuring Danny Hynes & various members of Mud, Sweet and Slade and other name bands), The Bermondsey Joyriders (featuring Gary Lammin from Cock Sparrer & Martin Stacey from Chelsea). I've also jammed with many musicians over the years including Steve Marriott, Ronnie Lane and Ian McLagan, Rory Gallagher, Brian Connelly from the Sweet, Les Gray from Mud, Dave Hill from Slade and many more. I've also worked in some of the best studios in the world with some of the world's top producers including Mickie Most, Andy Johns, Ron Nevison, Martin Rushent, Steve Parker, Keith Harwood, Dave Dee, and more.

Members

Influences

Sounds Like
..

Buy it here!
http://www.heavymetalkids.co.uk/dvdcamden2011.htm
CLICK HERE TO GO TO THE HEAVY METAL KIDS SHOP..
.. ..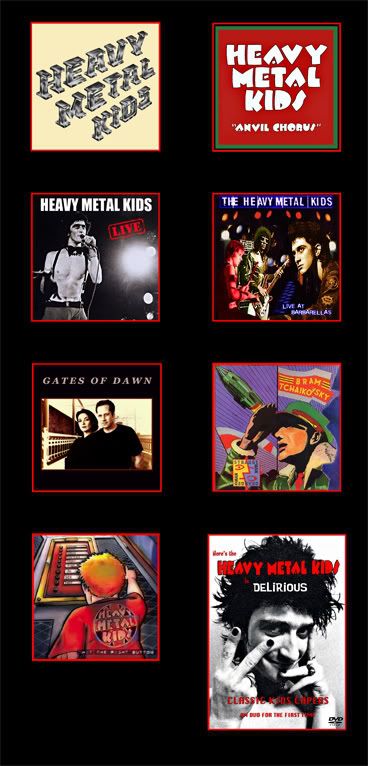 ..CLICK HERE TO GO TO THE HEAVY METAL KIDS SHOP..
..

.. .. .. ..

..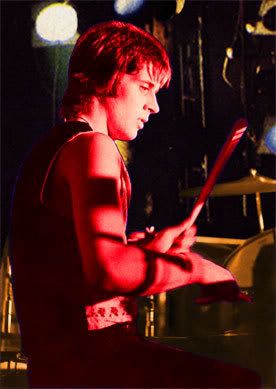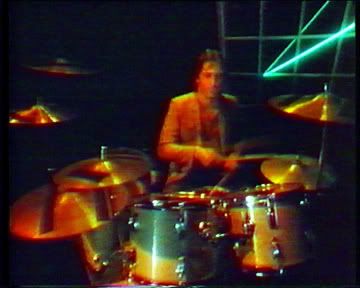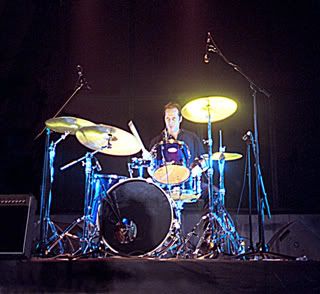 03:46 | 51 plays | Sep 5 2010
A little about me.....I've worked all over the world with many bands and singers and played on many albums as a band member and as a session player and I've helped score a few hits along the way. The last few years I've branched out and moved into other areas of music and I've been delving heavily into new technology. As well as playing drums I write songs, play some guitar, am a sound engineer, I make videos, and also am a DVD author. Some of the people I've worked with over the years include, The Heavy Metal Kids, Gates Of Dawn, Phil Lewis (L.A. Guns), Rod Stewart, Elton John, Mike Oldfield, Bram Tchaikovsky, Nick Garvey (The Motors) Tim Bogert (Jeff Beck/ Vanilla Fudge) Savoy Brown, Eddie and the Hot Rods, Angelic Upstarts, Roland Batiste (Earth Wind and Fire) John Sinclair (Ozzy Osbourne/Cult) Long John Baldry RIP, Greg Ridley (Humble Pie/Spooky Tooth) RIP, Bob Weston (Fleetwood Mac/Murray Head), Mickey Waller/Finn (Steve Marriott/Jacques Higelin), Legendary French singer Nino Ferrer RIP, Ant Glynne (Mike Oldfield/ Rick Wakeman), Phil Spaulding (Mick Jagger/Seal), Captain Sensible, Rat Scabies, James Farrell (Flamin' Groovies), The Lurkers, Deborah Bonham Band, Robin Le Mesurier (Rod Stewart/Johnny Halliday), John Bentley (Squeeze), The Difference, John Humphrey (Carole King/ Scott Henderson Band), Brett Tuggle (David Lee Roth/Rick Springfield), Nick South (Donovan, Alexis Korner), Phil Kenzie (Eagles/Rod Stewart), Denny Ball (Bedlam, Long John Baldry), Peter Wolf (Jefferson Starship), Angie Bowie, Max Splodge, Paddy Goes To Holyhead (featuring Danny Hynes & various members of Mud, Sweet and Slade and other name bands), The Bermondsey Joyriders (featuring Gary Lammin from Cock Sparrer & Martin Stacey from Chelsea). I've also jammed with many musicians over the years including Steve Marriott, Ronnie Lane and Ian McLagan, Rory Gallagher, Brian Connelly from the Sweet, Les Gray from Mud, Dave Hill from Slade and many more. I've also worked in some of the best studios in the world with some of the world's top producers including Mickie Most, Andy Johns, Ron Nevison, Martin Rushent, Steve Parker, Keith Harwood, Dave Dee, and more.
Keith Boyce has 9347 friends.