No recent updates in this category.
Why not...
Kerbear hasn't earned any badges yet... have you?
About me: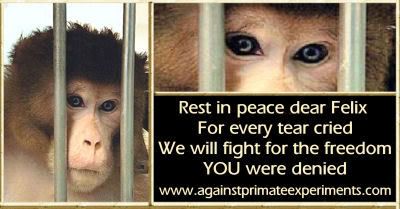 ......
I believe in life, in compassion, in seeking what our purpose of being actually is. I am grateful for the fact that I am one of the lucky few to have found their calling in life. So many people live what they believe is the expected lifestyle - get a good job, work your way up the corporate ladder, get married, have a family, impress your friends - no thanks!! I don't want to live a life that will leave a scar on our beautiful earth, I consciously make the effort to leave the smallest negative impact on our planet - which is our lifeblood! My personal calling is animal rights and although I deeply respect all those who are fighting for other worthy causes, my focus is saving those beings who can't articulate their pain in a human language. It is time to speak out for those who have no human voice and not be oppressed by the few who profit financially from animal cruelty. Nor by those who protect these industries. I have a quote which touched me and I would like to share with anyone who views this page: We have enslaved the rest of the animal creation, and have treated our distant cousins in fur and feathers so badly that beyond doubt, if they were able to formulate a religion, they would depict the Devil in human form. ~William Ralph Inge
Who I'd like to meet:
JAPANESE DOLPHIN KILLERS!!!
....
CLICK HERE TO TAKE ACTION and TELL JAPAN TO STOP THE DOLPHIN SLAUGHTER!!!
ILLEGITIMI NON CARBORUNDUM!!!!
Status:

In a Relationship

Here for:

Networking

Zodiac Sign:

Aquarius

Children:

I don't want kids