No recent updates in this category.
Why not...
Katt Lee hasn't earned any badges yet... have you?
General

Music

Books

I LOVE SELF HELP BOOKS...I'm learning every single day...
kitt.E.KATT (www.twitter.com/kittekatt) has

36461

friends.
About me:

Once upon a time there lived a...
& she...
&

so much!!!
Kitt.E.Katt's ADDICTION...
& again...
& again...
...mmm...& again...

"dying to survive..."
...IN LOVE...

♥i'm yours to keep...if want to...♥
♥...but i hear you wanna ditch me...♥



...thru all the heartache she began to think that...
Then one day a good friend Matt wrote this to Katt...she <3 him...he's the best

It always a difficult situation when something you thought could really be worth investing in is all of sudden ripped from you for perhaps foolish reasons. Everyone hopes to find that thing in someone what makes them the one that will fulfill the emptiness that is inherent within all of us. We search and search and finally someone comes around that could change everything but unfortunately it doesn't work out for whatever reason. The frustration builds and your left wondering "Will this ever end?" It's tough. We are all searching. He couldn't handle who you were. The intricate aspects of your behavior. Better to understand that now. Sometimes having everything in common isn't all that is needed. Sometimes understanding, accepting and forgiveness mean more in the long run...

'Love is patient, love is kind. It does not envy, it does not boast, it is not proud. It is not rude, it is not self-seeking. It is not easily angered, it keeps no record of wrongs. Love does not delight in evil, but rejoices with the truth. It always protects, always trusts, always hopes, always perseveres. Love never fails.'

yet she still felt very confused...

he loves me, he loves me not, he loves me, he loves me not, I love him, I love him not, I love him, I love him not...I love me, I love me not, I hate him...I hate him not...he loves me, he loves me not, he loves me, he loves me not, I love him, I love him not, I love him, I love him not...I love me, I love me not, I hate him...I hate him..not...
&
<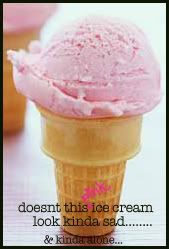 LONER...
I live in my head...

I


foreva!
<3


...then she fell in love with something a man could never give her...here it is...=)

I DO NOT believe in trends
MOST corporate clothing lines piss me off
I DO believe in good design and personal style
I praise those designers who go beyond "what will sell"
I DETEST snobby elitist individuals...esp. those in the fashion industry
FASHION SHOULD NOT be taken THAT seriously...we aren't saving lives here
.......................SEWING IS DIFFICULT AS HELL............................
Clothing is a form of expression...therefore a wearable form of art...DO NOT let others tell you otherwise
FU*K FASHION...IT'S ALL ABOUT YOUR PERSONAL STYLE...
**fashion, adjective —Synonyms 1. mode; fad, rage, craze. Fashion, style, vogue imply popularity or widespread acceptance of manners, customs, dress, etc. Fashion is that which characterizes or distinguishes the habits, manners, dress, etc., of a period or group: the fashions of the 18th century. Style is sometimes the equivalent of fashion, but also denotes conformance to a prevalent standard: to be in style; a chair in the Queen Anne style. Vogue suggests the temporary popularity of certain fashions: this year's vogue in popular music.


***style [stahyl] Pronunciation Key - Show IPA Pronunciation, noun, verb styled, styling. –noun 1. a particular kind, sort, or type, as with reference to form, appearance, or character: the baroque style; The style of the house was too austere for their liking. 2. a particular, distinctive, or characteristic mode of action or manner of acting: They do these things in a grand style. 3. a mode of living, as with respect to expense or display. 9. a particular, distinctive, or characteristic mode or form of construction or execution in any art or work: Her painting is beginning to show a personal style

therefore

***FASHION FADES....STYLE IS TIMELESS***

***THE REASON WHY I WAKE UP EVERY MORNING--------> BEING PASSIONATE ABOUT WHAT I DO.........WHICH ENTAILS...........CREATING, THINKING, IMAGINING, DREAMING, , DRAWING, DESIGNING, EMBELLISHING, CRYING, SMILING, LAUGHING, FAILING, SUCCEEDING, YELLING, STRESSING, ACCOMPLISHING, MAKING, LOVING, DETESTING, SWEATING, BLEEDING, HURTING, NURTURING, LEAVING, PERSISTING, TOLERATING....***