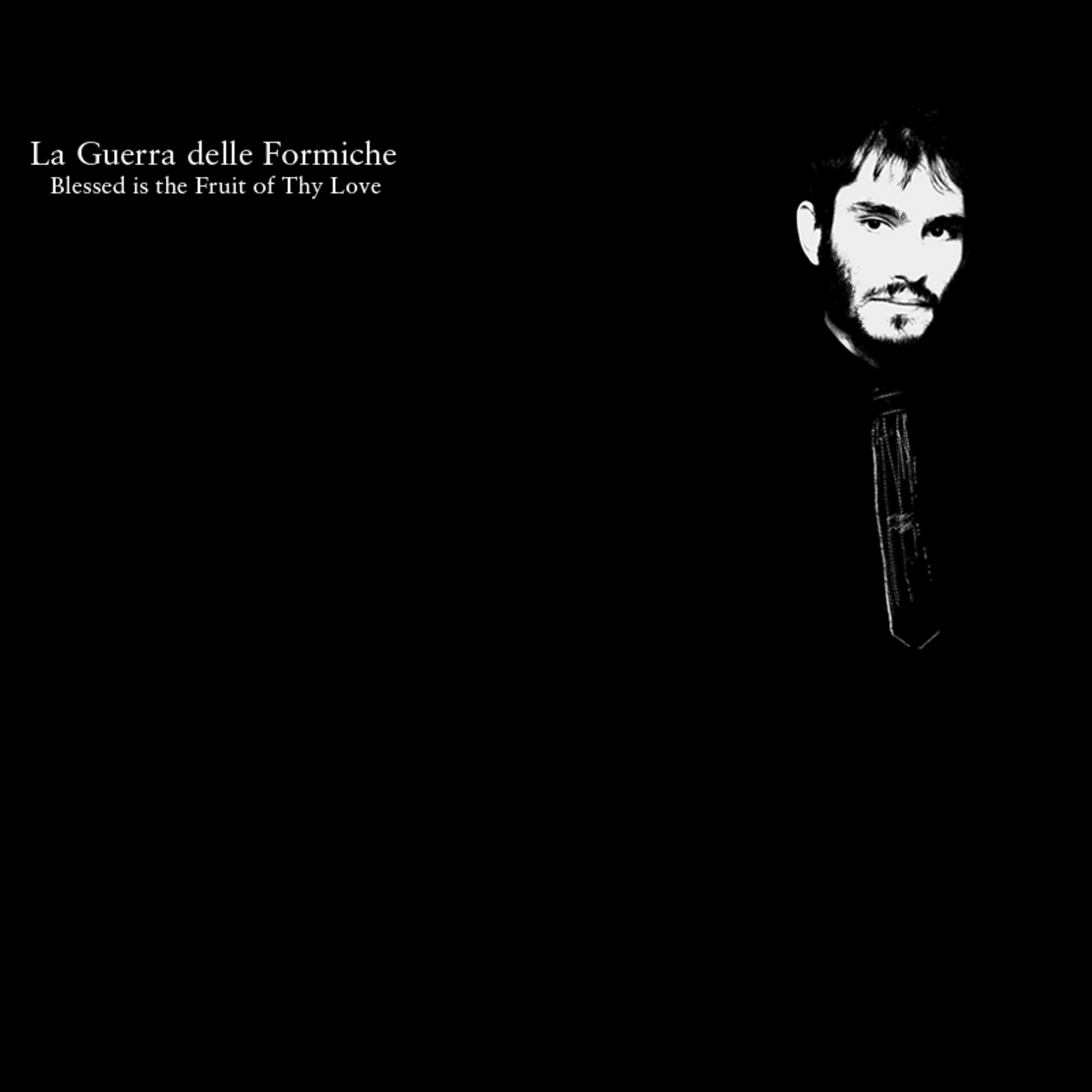 Play

Play Next

Add to queue
Play

Play Next

Add to queue

42 plays

Play

Play Next

Add to queue

31 plays

Play

Play Next

Add to queue

3,507 plays

Play

Play Next

Add to queue

26 plays

Play

Play Next

Add to queue

22 plays
Genre: Indie / Progressive / Rock

Location Vetralla-Viterbo-Rome-Kosmopolis, Roma, It

Profile Views: 41686

Last Login: 1/8/2013

Member Since 6/12/2006

Website www.laguerradelleformiche.com

Record Label Sub Terra

Type of Label Indie

Bio

La Guerra Delle Formiche è un progetto indie rock eclettico e trasversale, nato a metà tra la one-man-band e il collettivo. Imperniato sulle creazioni del viterbese Carlo Sanetti, non presenta un organico fisso ed è aperto alla collaborazione su più livelli. La Guerra delle Formiche abbraccia completamente la filosofia copyleft e rilascia ogni lavoro in download gratuito. <br><br> DISCOGRAFIA Album: La Guerra delle Formiche (Sub Terra 2006) - EP di cupe allucinazioni giovanili borderline e inverni interiori, contenente otto composizioni in lingua italiana che richiamano nelle sonorità e nelle atmosfere il prog italiano dei '70, il chitarrismo di bands come Marlene Kuntz e CSI e certo post-rock alla Mogwai. Realizzato completamente in termini DIY (si tratta di puro home recording), La Guerra delle Formiche può essere scaricato gratuitamente e per intero (testi ed artwork compresi) anche dal sito www.laguerradelleformiche.com e sulla netlabel Sub Terra (http://www.subterralabel.com). Nell'EP hanno partecipato come musicisti Massimiliano Lorenzoni (batteria), Matteo Maienza (pianoforte) e Ominabianca (Maria Livia Nicotra, voci). Il Funerale della Ninfea (Sub Terra 2010) - EP realizzato in veste di arrangiatore per la cantautrice Silvia Leoni, ai suoi esordi assoluti. Insieme a Carlo de La Guerra delle Formiche si uniscono per questo EP il progetto di avantgarde sonora Morning Opera, alle chitarre, e la viola e violino di Coquelicot (Eleonora Stassi), anch'essa alla sua prima uscita dopo la militanza in alcuni progetti locali (dal punk dei Bylom al rock de La Reverì). Nell' EP Le Formiche, con Morning Opera e Coquelicot, ridipingono con le proprie chitarre più di dieci anni di indie italiano, ben presente nelle corde di Silvia, che inoltre gioca con tre lingue diverse (francese, italiano ed inglese). Al grido di hipsters unite, ancora una volta le lotte interiori sono un percorso per l'affermazione di un'alternativa d'essere al mondo, più che un progetto di musica «alternativa» alla quale nessuno più crede. Singoli (raccolti nella compilation in fieri Too Much Heavy for this Body (Sub Terra 2007 - ): Alogos (Sub Terra 2007) Song to the siren (Tim Buckley cover Sub Terra 2009) Rain (realzzato con il cantautore messinese Humpty Dumpty, Sub Terra 2010) ALTRI PROGETTI: Carlo ha militato su più fronti paralleli della indie copyleft netlabel Sub Terra, dal collettivo romano Zero Gravity Toilet con il disco Antidotes for Imaginary Friends (2009) alla batteria e basso del punkautore Tedesko, in qualità di Monomagical Band (il disco Tedesko & The Monomagical Band è del 2008), nonché nell'ultima fase dei Winter Beach Disco, formazione post-punk nota per l'album After the fireworks we'll sail (Black Candy, 2008). Network: Official Website (http://www.laguerradelleformiche.com) Facebook (http://www.facebook.com/pages/La-Guerra-delle-Formiche/50896135798?ref=ts) MySpace (http://www.myspace.com/laguerradelleformiche) Jamendo (http://www.jamendo.com/it/artist/la_Guerra_delle_Formiche) Sub Terra (http://www.subterralabel.com)

Members

Mente: Carlo Sanetti Testi, composizioni: Carlo Sanetti, Silvia Leoni, Humpty Dumpty Archi: Ominabianca (Maria Livia Nicotra, violoncello), Coquelicot (Eleonora Stassi, viola e violino) Chitarre: Carlo Sanetti, Silvia Leoni, Morning Opera (Marco Puci), Paolo Lupattelli, Mauro Tascio. Basso: Fausto Cappelli, Paolo Lupattelli Batteria: Carlo Sanetti, Massimiliano Lorenzoni, Matteo Maienza Pianoforte: Matteo Maienza

Influences

Punk, Shoegaze, New Wave , Progressive italiano dei '70, the Smashing Pumpkins, Daniel Johnston, i collettivi canadesi, Post Rock, Kraftwerk, Japanoise, Mielofon, Bakbakwalanooksiwae, Radiohead, Blonde Redhead, HTRK, free jazz, Vestfalia, Modié, The Smiths, Neil Young, Martina Ippolito, Humpty Dumpty (entrambi), i Melvins ed il Grunge, Fabrizio de André, C.S.I. , Michel Houellebecq, Charles Bukowsky, Jean Paul Sartre, Stefano Benni, "bisogna studiare Baudelaire", l'Open Source, Guns 'n' Roses, Led Zeppelin, Jeff Buckley, Dante, Hyper Fuzz Boss, la Resistenza, la Follia, Michael Jackson, Platone, Diogene il Cinico, Coloradio e Mixo su TMC2, Epicuro, Franco Battiato, David Lynch, Jim Jarmusch, Michelangelo Antonioni, Tacito, Indro Montanelli, Nietzsche, Schopenauer, Agostino, Verdena, Dickens, Park Chan Wook, Nuumak, Blow Up (entrambi), Losing Today, Cesare Pavese, Antoine de Saint Exupery, Piergiorgio Odifreddi, Nam Myoho Renghe Kyo, i rosari, orgasmi, Zoroastro, Tiamat (entrambi), Giant Squid, Sonic Youth, Nick Drake, Diafonia, Leonard Cohen, In Flames, Pasolini, tu, Frida Kahlo, Frank Zappa, Steve Vai, il vomito, Kyuss, Marilyn Manson, Space Rock, Void Generator, Amore Romantico, Ugo Betti, MaldAmore, Vetralla, Roma, Stoccolma, Stefano Benni, le ombre, le televisioni accese, Durrenmatt, Euripide, tutta la grande sofistica, Elio Aristide, la merda, Albert Camus, Durer, Umberto Galimberti, le lumache sui fili d'erba, gli olivi, l'entusiasmo adolescente e la consapevolezza senile, un salice... e molto molto altro ancora...

Sounds Like

POLITICA: La Guerra Delle Formiche distribuisce le sue opere in Copyleft. Ciò significa che puoi liberamente scaricare, copiare, distribuire, pubblicizzare tutte le opere a queste condizioni: *devi riconoscere il merito all'artista *non usi questo album a scopi commerciali *non alteri, trasformi o usi questo album per crearne un altro La Guerra Delle Formiche sostiene un uso intelligente e critico di MySpace e del Web affinché questi strumenti che ci ritroviamo tra le mani possano realizzare qualcosa di veramente utile, bello e giusto. Siamo qui per comunicare: aggiungimi tra i tuoi contatti solo se hai un reale interesse a soffermarti un secondo, ascoltare, chiedere, commentare. Non smerdarmi di spam, non gridarmi in faccia il tuo nome tra la jpg di due tette enormi per convincermi che sei più fico di tutti.
12 Songs | Sep 21, 2008

27 Songs | Jul 25, 2012