Play

Play Next

Add to queue
Play

Play Next

Add to queue

1,109 plays

Play

Play Next

Add to queue

1,068 plays

Play

Play Next

Add to queue

902 plays

Play

Play Next

Add to queue

883 plays

Play

Play Next

Add to queue

181 plays
Genre: Alternative / Indie / Melodramatic Popular Song

Location Huntington Beach, California, US

Profile Views: 25098

Last Login: 3/7/2011

Member Since 6/24/2006

Website lavaprovince.com

Record Label Permanent Wink Records (made up fake label)

Bio

"Full of hooks and strong guitar chords, this CD will take you back to the 80's when bands like REM where stretching the limits of New Wave. Laurens Vernot , who is the band, has a strong understanding of how to write a pop song, and rarely deviates. You might find yourself delightfully surprised by this unassuming CD." thepromiselive.blogspot.com June, 2007 .."Laurens Vernot clearly has big dreams, and seems to cast the net of his songs wide enough that he might just catch one. Easily beguiling enough to appear in the opening sequence of a PG movie . . .his songs also maintain just enough edge to cause older fans of late 80s and mid-90s radio rock to take notice . . . Vernot's clear, doubled vocals and easy-access melodies have a universal quality aimed to please . . ." onlinerock.com February, 2007 .."Writing, singing, and playing all instruments except the drums, SoCal's Laurens Vernot proves to be multi-talented on his debut. This is an excellent effort featuring acoustic-driven music with just the right amount of electric energy. With roots in classic rock but a strong modern alt feel, there is a comfortable vibe and distinct edginess. His varied guitar personalities and smooth, fervent vocal presentation delectably flavor the songs." musicmorsels.com January, 2007 .."Gripping debut album from The Lava Province that really sneaks up on you. First listen, it comes across as a bit laid back but second and third listens reveals not only lots of special aural levels, sinewy melodic builds, unusual melodies, but a powerful pop punch. They sound not like any particular parade of pop bands, but at different times, you..ll hear echoes, pleasant ones, of Squeeze, The Posies ("Back Here Again" best example of this), Superdrag, The Well Wishers and a bit of the poppy side of Sugar. This one started out as being "very" on the recommended scales has pushed into the "Extremely Highly Recommended" podium in a most unique manner. " Bruce Brodeen , NotLame Records October, 2006 .."A gentle reminder of how much fun we had growing up listening to 70's album rock stations, 'Strangeway' is the perfect anachronism that suggests that there are indeed a few artists out there who do 'write 'em like they used to' and Laurens Vernot is comfortably perched atop that list" foxydigitalis.com October, 2006 .."The Lava Province's debut Strangeway has been compared to many things – Warren Zevon, R.E.M., classic rock, and basically every band or artist with that kind of sound since 1970. Well, I'm gonna throw two more artists into the mix. For me, Laurens Vernot (or The Lava Province as he goes by these days) sounds like a cross between the Matthew Good Band and Matthew Sweet. He's got all the dystopian views of Matthew Good, but set to the catchy, hook-laden stuff that bled from Matthew Sweet's veins in the early 90s. ..The title track sounds very similar to Matthew Good's 'Hello Time Bomb', and in my eyes, that's definitely not a bad comparison. The chorus has the negative vibes I referred to earlier, and all the paranoia you could ask for "I gotta get out of this town / They're looking at me in a strange way". This track lets you know immediately what the rest of the album is going to be like: downtrodden, end-of-the-world, oh isn't it all crap really lyrics, with a classic rock feel. And since we all love a bit of classic rock now and then, what's wrong with that? (Go on, admit it, you have the best of Creedence Clearwater Revival on right now, don't you?) ..'Back Here Again' is the most radio-friendly of the songs here (read: why I compared The Lava Province to Matthew Sweet). It's even got all the "wooo"s in the chorus, see what I mean? 'Come to Me' has a similar sing-along feel, with a neat, bouncy chorus. 'Better off at Home' is a jaunty song, almost like a sea shanty, or a pirate song - perfect for that midday drive on a Sunday. 'Let It Go On' was given a good review by Terri in Track-Fu before, and if that's not recommendation enough for anyone, I don't know what is... ..'April & October' is a sweet little ballad (see what I did there: "sweet" as in Matthew Sweet – aren't I clever?) 'An Average Man' sounds a lot like Ben Folds 'Not The Same', and when I say "a lot", I mean I think they could almost be the same song. But don't call me up to give evidence in court, I'm not available Monday-Sunday. Ever. ..'Can't Keep Away' is a really old-school rock song, complete with self-depreciating lyrics "What could she want with me / I'm a champion zero". It does grate a bit toward the end though – how many times can one man sing the line "And you just can't keep, can't keep me away"? 'California Dream' doesn't have anything to add to the music scene – okay classic rock is good, but try and make it interesting, you pulled it off most everywhere else Laurens. ..Tracks to Hear: 'Come to Me', 'Back Here Again', 'Strangeway', 'Let It Go On' ..SCORE: 8 ..I love it when I get sent albums like this: albums from artists I have never heard of, that turn out to be excellent. It's this kind of thing which makes it all worthwhile. And for that I have to give thanks to Dan, and some guy called Laurens too, I suppose." twowaymonologues.com February 2007 .. --> CDBABY LINK for THE LAVA PROVINCE: strangeway --> ...... .. I edited my profile with ..Thomas' Myspace Editor V4.4.. .. .. .. .. .. .. .. .. .. .. .. .. I edited my profile with Thomas Myspace Editor V4.4 (www.strikefile.com/myspace) ...... .. .. .. I edited my profile with Thomas Myspace Editor V4.4 (www.strikefile.com/myspace) .. .. .. I edited my profile with Thomas Myspace Editor V4.4 (www.strikefile.com/myspace) .. .. .. I edited my profile with Thomas Myspace Editor V4.4 (www.strikefile.com/myspace) .. .. .. I edited my profile with Thomas Myspace Editor V4.4 (www.strikefile.com/myspace) .. .. .. I edited my profile with Thomas Myspace Editor V4.4 (www.strikefile.com/myspace) .. .. .. I edited my profile with Thomas Myspace Editor V4.4 (www.strikefile.com/myspace) body, div, p, strong, td, .text, .blacktext10, .blacktext12, a.searchlinkSmall, a.searchlinkSmall:link, a.searchlinkSmall:visited{ font-weight:normal; font-style:normal; text-decoration:none; text-transform:none; } .orangetext15, strong, .lightbluetext8, .whitetext12, .nametext, .btext, .redtext, .redbtext{ color:rgb(223,185,128); font-weight:bold; font-style:normal; text-decoration:none; text-transform:none; } a .. .. .. I edited my profile with Thomas Myspace Editor V4.4 (www.strikefile.com/myspace) .. .. .. I edited my profile with Thomas Myspace Editor V4.4 (www.strikefile.com/myspace)

Members

Laurens Vernot - Vocals, Bass, Keys, Guitars ..Leo Vigil - Drums

Influences

ABC, Aimee Mann, American Hi-Fi, B-52s, Badfinger, Bangles, Beatles, Big Star, Bill Lloyd, Blondie, Boston, Brendan Benson, Brian Stevens, Candy Skins, Cars, Cavedogs, Cheap Trick, Creeper Lagoon, Crosby Still & Nash, Death Cab for Cutie, Deathray, Del Amitri, ELO, Elton John, Flourescein, Foo fighters, Foreigner, Fountains of Wayne, Freedy Johnston, Gas Giants, GBV, Gigolo Aunts, Gin Blossoms, Gloritone, Grays, Greenberry Woods, Guster, Hang Ups, Hollies, Jackson Browne, Jason Falkner Jason Falkner, Jellybricks, Jellyfish, Jen Trynin, Jet, Jon Brion, Journey, Kansas, Keane, Keepers, Ken Stringfellow, Knack, Libido, Matthew Sweet, Mayflies USA, Michael Penn, New Pornagraphers, Nick Heyward, Oranger, Outfield, Owsley, Paul Westerberg, Peter Gabriel, Posies, Promise Ring, Queen, Radiohead, Rembrandts, Richard X. Heyman, Rosenbergs, Semisonic, Sheryl Crow, Shift, Smithereens, Squeeze, Sugar, Sugarplastic, Super Deluxe, Superdrag, Susanna Hoffs, Tearaways, Teenage Fanclub, Thorns, Thrills, Toad the Wet Sprocket, Tom Petty and the Heartbreakers, True Love, Tsar, Tubes, Velvet Crush, Verbow, Vines, Who, XTC,

Sounds Like

Changing Daily
just earned the In The Spotlight badge

Because your photos are earning quite a bit of attention.
Bio:
"Full of hooks and strong guitar chords, this CD will take you back to the 80's when bands like REM where stretching the limits of New Wave. Laurens Vernot , who is the band, has a strong understanding of how to write a pop song, and rarely deviates. You might find yourself delightfully surprised by this unassuming CD."
thepromiselive.blogspot.com
June, 2007
"Laurens Vernot clearly has big dreams, and seems to cast the net of his songs wide enough that he might just catch one. Easily beguiling enough to appear in the opening sequence of a PG movie . . .his songs also maintain just enough edge to cause older fans of late 80s and mid-90s radio rock to take notice . . . Vernot's clear, doubled vocals and easy-access melodies have a universal quality aimed to please . . ." onlinerock.com February, 2007
"Writing, singing, and playing all instruments except the drums, SoCal's Laurens Vernot proves to be multi-talented on his debut. This is an excellent effort featuring acoustic-driven music with just the right amount of electric energy. With roots in classic rock but a strong modern alt feel, there is a comfortable vibe and distinct edginess. His varied guitar personalities and smooth, fervent vocal presentation delectably flavor the songs." musicmorsels.com January, 2007
"Gripping debut album from The Lava Province that really sneaks up on you. First listen, it comes across as a bit laid back but second and third listens reveals not only lots of special aural levels, sinewy melodic builds, unusual melodies, but a powerful pop punch. They sound not like any particular parade of pop bands, but at different times, you..ll hear echoes, pleasant ones, of Squeeze, The Posies ("Back Here Again" best example of this), Superdrag, The Well Wishers and a bit of the poppy side of Sugar. This one started out as being "very" on the recommended scales has pushed into the "Extremely Highly Recommended" podium in a most unique manner. " Bruce Brodeen , NotLame Records October, 2006
"A gentle reminder of how much fun we had growing up listening to 70's album rock stations, 'Strangeway' is the perfect anachronism that suggests that there are indeed a few artists out there who do 'write 'em like they used to' and Laurens Vernot is comfortably perched atop that list" foxydigitalis.com October, 2006
"The Lava Province's debut Strangeway has been compared to many things – Warren Zevon, R.E.M., classic rock, and basically every band or artist with that kind of sound since 1970. Well, I'm gonna throw two more artists into the mix. For me, Laurens Vernot (or The Lava Province as he goes by these days) sounds like a cross between the Matthew Good Band and Matthew Sweet. He's got all the dystopian views of Matthew Good, but set to the catchy, hook-laden stuff that bled from Matthew Sweet's veins in the early 90s.
The title track sounds very similar to Matthew Good's 'Hello Time Bomb', and in my eyes, that's definitely not a bad comparison. The chorus has the negative vibes I referred to earlier, and all the paranoia you could ask for "I gotta get out of this town / They're looking at me in a strange way". This track lets you know immediately what the rest of the album is going to be like: downtrodden, end-of-the-world, oh isn't it all crap really lyrics, with a classic rock feel. And since we all love a bit of classic rock now and then, what's wrong with that? (Go on, admit it, you have the best of Creedence Clearwater Revival on right now, don't you?)
'Back Here Again' is the most radio-friendly of the songs here (read: why I compared The Lava Province to Matthew Sweet). It's even got all the "wooo"s in the chorus, see what I mean? 'Come to Me' has a similar sing-along feel, with a neat, bouncy chorus. 'Better off at Home' is a jaunty song, almost like a sea shanty, or a pirate song - perfect for that midday drive on a Sunday. 'Let It Go On' was given a good review by Terri in Track-Fu before, and if that's not recommendation enough for anyone, I don't know what is...
'April & October' is a sweet little ballad (see what I did there: "sweet" as in Matthew Sweet – aren't I clever?) 'An Average Man' sounds a lot like Ben Folds 'Not The Same', and when I say "a lot", I mean I think they could almost be the same song. But don't call me up to give evidence in court, I'm not available Monday-Sunday. Ever.
'Can't Keep Away' is a really old-school rock song, complete with self-depreciating lyrics "What could she want with me / I'm a champion zero". It does grate a bit toward the end though – how many times can one man sing the line "And you just can't keep, can't keep me away"? 'California Dream' doesn't have anything to add to the music scene – okay classic rock is good, but try and make it interesting, you pulled it off most everywhere else Laurens.
Tracks to Hear: 'Come to Me', 'Back Here Again', 'Strangeway', 'Let It Go On'
SCORE: 8
I love it when I get sent albums like this: albums from artists I have never heard of, that turn out to be excellent. It's this kind of thing which makes it all worthwhile. And for that I have to give thanks to Dan, and some guy called Laurens too, I suppose." twowaymonologues.com February 2007 .. --> CDBABY LINK for THE LAVA PROVINCE: strangeway -->
.. I edited my profile with Thomas' Myspace Editor V4.4 ..   I edited my profile with Thomas Myspace Editor V4.4 (www.strikefile.com/myspace)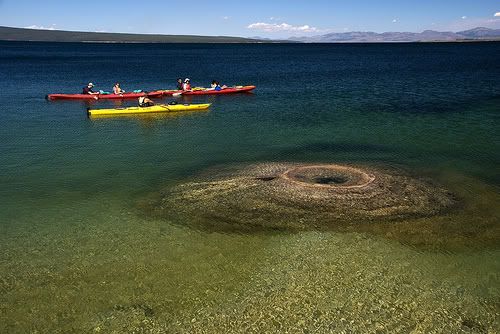 ..   I edited my profile with Thomas Myspace Editor V4.4 (www.strikefile.com/myspace) ..   I edited my profile with Thomas Myspace Editor V4.4 (www.strikefile.com/myspace) ..   I edited my profile with Thomas Myspace Editor V4.4 (www.strikefile.com/myspace) ..   I edited my profile with Thomas Myspace Editor V4.4 (www.strikefile.com/myspace) ..   I edited my profile with Thomas Myspace Editor V4.4 (www.strikefile.com/myspace) ..   I edited my profile with Thomas Myspace Editor V4.4 (www.strikefile.com/myspace) body, div, p, strong, td, .text, .blacktext10, .blacktext12, a.searchlinkSmall, a.searchlinkSmall:link, a.searchlinkSmall:visited{ font-weight:normal; font-style:normal; text-decoration:none; text-transform:none; } .orangetext15, strong, .lightbluetext8, .whitetext12, .nametext, .btext, .redtext, .redbtext{ color:rgb(223,185,128); font-weight:bold; font-style:normal; text-decoration:none; text-transform:none; } a ..   I edited my profile with Thomas Myspace Editor V4.4 (www.strikefile.com/myspace) ..   I edited my profile with Thomas Myspace Editor V4.4 (www.strikefile.com/myspace)
Member Since:
June 24, 2006
Members:
Laurens Vernot - Vocals, Bass, Keys, Guitars
Leo Vigil - Drums
Influences:
ABC, Aimee Mann, American Hi-Fi, B-52s, Badfinger, Bangles, Beatles, Big Star, Bill Lloyd, Blondie, Boston, Brendan Benson, Brian Stevens, Candy Skins, Cars, Cavedogs, Cheap Trick, Creeper Lagoon, Crosby Still & Nash, Death Cab for Cutie, Deathray, Del Amitri, ELO, Elton John, Flourescein, Foo fighters, Foreigner, Fountains of Wayne, Freedy Johnston, Gas Giants, GBV, Gigolo Aunts, Gin Blossoms, Gloritone, Grays, Greenberry Woods, Guster, Hang Ups, Hollies, Jackson Browne, Jason Falkner Jason Falkner, Jellybricks, Jellyfish, Jen Trynin, Jet, Jon Brion, Journey, Kansas, Keane, Keepers, Ken Stringfellow, Knack, Libido, Matthew Sweet, Mayflies USA, Michael Penn, New Pornagraphers, Nick Heyward, Oranger, Outfield, Owsley, Paul Westerberg, Peter Gabriel, Posies, Promise Ring, Queen, Radiohead, Rembrandts, Richard X. Heyman, Rosenbergs, Semisonic, Sheryl Crow, Shift, Smithereens, Squeeze, Sugar, Sugarplastic, Super Deluxe, Superdrag, Susanna Hoffs, Tearaways, Teenage Fanclub, Thorns, Thrills, Toad the Wet Sprocket, Tom Petty and the Heartbreakers, True Love, Tsar, Tubes, Velvet Crush, Verbow, Vines, Who, XTC,
Sounds Like:
Changing Daily
Record Label:
Permanent Wink Records (made up fake label)