Play

Play Next

Add to queue
Play

Play Next

Add to queue

4,324 plays

Play

Play Next

Add to queue

232 plays

Play

Play Next

Add to queue

951 plays

Play

Play Next

Add to queue

879 plays

Play

Play Next

Add to queue

632 plays
Genre: Classical

Location 's Gravenhage, NL

Profile Views: 22946

Last Login: 3/22/2011

Member Since 3/17/2007

Website http://www.la-violetta.nl/

Record Label Zefir

Type of Label Indie

Bio

..Tu, Violetta, in forma più che umana ..Foco mettesti dentro in la mia mente ..Col tuo piacer ch'io vidi; ..Poi con atto di spirito cocente ..Creasti speme, che in parte mi sana ..Là dove tu mi ridi .. ..You, Violetta, more than humanly ..Set this my mind afire ..With all the beauty I beheld in you; ..Then with a flaming spirit soaring higher, ..Hope you created, which now partly heals ..The ache if you but smile .. ..Dante Alighieri (1265-1321) .... .. .. .. .. .. .. .... ......

Members

Paulina van Laarhoven (viola da gamba, lyrone, renaissance guitar), Joshua Cheatam (viola da gamba), Eva Reiter (viola da gamba), Christine Plubeau (viola da gamba), Nick Milne (viola da gamba), Simen van Mechelen (trombone), An van Laethem (fiddle), Bart Coen (recorders), Mike Fentross (theorbe, guitar), Petra Noskaiova (chant)

Influences

Jordi Savall, Margriet Tindemans, Reinhild Hoffmann, Paul van Nevel, my students and my friend collegues for helping me out when I needed them............... .... ......

Sounds Like

La Violetta
No recent updates in this category.
Why not...
Bio:

Tu, Violetta, in forma più che umana
Foco mettesti dentro in la mia mente
Col tuo piacer ch'io vidi;
Poi con atto di spirito cocente
Creasti speme, che in parte mi sana
Là dove tu mi ridi

You, Violetta, more than humanly
Set this my mind afire
With all the beauty I beheld in you;
Then with a flaming spirit soaring higher,
Hope you created, which now partly heals
The ache if you but smile

Dante Alighieri (1265-1321)

.. ..


Member Since:
March 17, 2007
Members:
Paulina van Laarhoven (viola da gamba, lyrone, renaissance guitar), Joshua Cheatam (viola da gamba), Eva Reiter (viola da gamba), Christine Plubeau (viola da gamba), Nick Milne (viola da gamba), Simen van Mechelen (trombone), An van Laethem (fiddle), Bart Coen (recorders), Mike Fentross (theorbe, guitar), Petra Noskaiova (chant)
Influences:
Jordi Savall, Margriet Tindemans, Reinhild Hoffmann, Paul van Nevel, my students and my friend collegues for helping me out when I needed them...............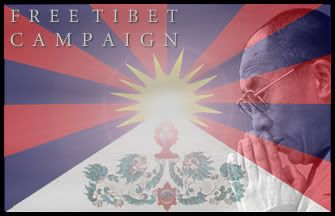 Sounds Like:
La Violetta
Record Label:
Zefir