Play

Play Next

Add to queue
Play

Play Next

Add to queue

6,750 plays

Play

Play Next

Add to queue

10,239 plays

Play

Play Next

Add to queue

3,070 plays

Play

Play Next

Add to queue

4,424 plays

Play

Play Next

Add to queue

4,033 plays


VERSION FRANCAISE
LE FREYLEKH TRIO
Réunissant le violoniste Jacques Gandard (membre du quatuor Bedrich), le guitariste Toma Feterman (membre de La Caravane Passe) et le contrebassiste David Feterman (membre du Toubab All Stars) Le Freylekh Trio voyage en musique au travers d'improvisations enragées. Des compositions qui métissent le traditionnel esprit Yiddish avec le style gitan, en passant par l'Europe et l'Orient. On croise parfois quelques airs connus relookés où s'entremêlent énergiquement la joie (= freylekh en yiddish) et la nostalgie.

GOULASH SYSTEM'
Collectif réuni autour du Freyelkh Trio et réunissant des musiciens français, klezmer, tsiganes, américains, hongrois, camerounais, serbe, roumain. Tous ont été rencontrés à Paris. Parfois de passage, parfois pour un an, une vie…
Tim Sparks - guitariste américain né et résidant dans le Minnesota. Maître de la technique « finger-picking », son jeu est reconnaissable par cet étonnant mélange de Bluegrass et de klezmer. Il travaille depuis 10 ans avec John Zorn.
Florin Gugulica -  clarinettiste roumain originaire d'un petit village moldave. Il se dit comme ayant des origines roumaine, tsigane et juive, « les pires » scande-t-il avec humour. On l'a souvent vu aux côtés de Rona Hartner, Moreno, de O'Djila ou Norig. Il vit en France depuis 15 ans.
Kayou Noubomon - saxophoniste, chanteur et percussionniste camerounais. Il a le son du stoïcien qui a vécu la guerre, la perte de ses proches, l'émigration. Il joue au côté du groupe El Gafla, mais aussi dans ses propres projets, Kayou Jazz & Roots Project. Il vit en France depuis 5 ans.
Erika Serre - Jeune chanteuse tsigane d'origine hongroise et adoptée en France par une famille franco-hongroise.  Elle s'est faite remarquée dans le spectacle de Tony Gatlif, ainsi que dans la bande originale du film Transylvania. Elle a aussi son propre groupe avec Sergio Leonardi : Emigrante.
Jaško Ramic - accordéoniste tsigane du sud de la Serbie (Vranje). Docteur en musicologie, il a étudié la musique et l'arrangement en Russie avant de s'installer en France en 2001. Il joue aux côtés de Balkart, Haïdouti Orkestar, et bien d'autres.
Yom - (Guillaume Humery) clarinettiste français sacré « Klezmer King of clarinet ». Il mêle la virtuosité de la clarinette contemporaine à l'émotion de la technique klezmer. Il s'est fait connaître aux côté de Denis Cuniot.

ENGLISH VERSION
LE FREYLEKH TRIO The Freylekh Trio, consisting of Jacques Gandard on violin (member of the Quatuor Bedrich), Toma Feterman on guitar (member of La Caravane Passe) and the acoustic bass player David Feterman (member of Toubab All Stars), are travelling in music by creating high flying improvisations.

Compositions that mix traditional Yiddish spirit with Gypsy style, moving across Europe and the Orient. Sometimes, we recognize a known, rearranged melody, where joy (- freylekh means happy in Yiddish) and nostalgia find a common ground.

The trio have three albums on release (see www.freylekhtrio.free.fr or www.myspace.com/lefreylekhtrio). Their latest release is "Le Freylekh Trio and Goulash System", just out now.

Goulash System is a collective around the Freylekh Trio that reunites musicians of French, Klezmer, Gypsy, American, Hungarian, Serbian, Rumanian and Cameroon origins. All of them met in Paris - sometimes just passing through, sometimes for a year, or for a lifetime ...

Erica Serre – a young gypsy singer of Hungarian origin, who was adopted by a Franco-Hungarian family in France. She was first discovered in Tony Gatlif's show, as well as singing on the soundtrack of the movie "Transylvania". She also has her own band with Sergio Leonardi : Emigrante.
Tim Sparks, American guitarist born and alive in Minnesota, is a master of "finger picking" – his music is easily recognizable through this amazing mixture of bluegrass and Klezmer that he creates. He has been working with John Zorn for ten years now.
Florin Gugulica, Rumanian clarinet player was born in a little Moldavian village; he claims that he has Rumanian, gypsy and Jewish origins – "the worst", he says, with a grin. He has been seen accompanying Rona Hartner, Moreno, de O'Djila and Norig, amongst others. Florin has been living in France for the last 15 years.
Kayou Noubomon – saxophone player, singer and percussionist from Cameroon. He has the sound of a stoic who lived through the war, the loss of his family, immigration. He plays with the group El Gafla, but also leads his own projects, Kayou Jazz & Roots project. He has been in France for 5 years now.
Jasko Ramic – gypsy accordion player from the south of Serbia (Vranje). A doctor of musicology, he studied music and arrangement in Russia before settling in France, in 2001. He plays with Balkart, Haïdouti Orkestar, and many more.
Yom (Guillaume Humery) – French clarinet player hailed as the "Klezmer King of clarinet". He combines the virtuosity of the contemporary clarinet player with the emotion of Klezmer technique. Jasko built his reputation with Denis Cuniot.

All of these splendid invitees have united for a spicy Goulash, indeed, to be enjoyed until the very last mouthful.


VIBRATIONS « Une Musique débridée, ouverte à l'imagination »
LA SAVOIE « C'est libre, impertinent, sensible à pleurer, de la pure matière humaine en musique »
SOUND WORLD « une transe intense et lancinante »
LE PARISIEN « Le Freylekh Trio perpétue et renouvelle la musique klezmer ! »
TELERAMA « Une pêche communicative ! »  
FLUIDE GLACIAL « C'est joyeux, dansant, entraînant, ça va jusqu'à la transe »
LE MONDE « Tout ce petit monde virtuose tisse une mosaique de plaisir simple … »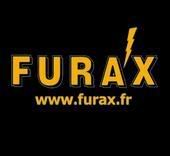 BOOKING - FURAX
85 rue du Faubourg du Temple
75011 PARIS
mail : signefurax@wanadoo.fr
tel : 01 53 19 12 46



PUBLISHING - METISSE MUSIC
mail : contact@metisse-music.com
tel : 01 45 79 73 93




PRESSE - MUSIKAKTION
13, rue du Repos – 75020 Paris
mail : musikaktion@free.fr
tel : 01 43 79 90 46

NEWSLETTER
mail : freylekhtrio@free.fr


featuring GOULASH SYSTEM'
(2009 - Le Freylekh Trio - Distrib. Mosaïc)
Pour ce 3è album, Le Freylekh Trio réuni
autour de lui un collectif, composé d'invités
venus d'ici et d'ailleurs et rencontrés à Paris.
Au total, des gens nés en France, en Roumanie,
au Cameroun, en Serbie, en Tsiganie, en Hongrie,
en Ashkénazi, aux Etats-Unis,
le tout pour faire le Goulash, bien épicé.



YIDDISH ET YALLAH !
(2004 - Le Freylekh Trio - Distrib. Dam Music)
Album de créations originales sur le thème
de la réunion des peuples sémites.
Mettez un juif et un arabe dans une pièce, ...,
bah, ils parlent, peut-être qu'ils dansent aussi.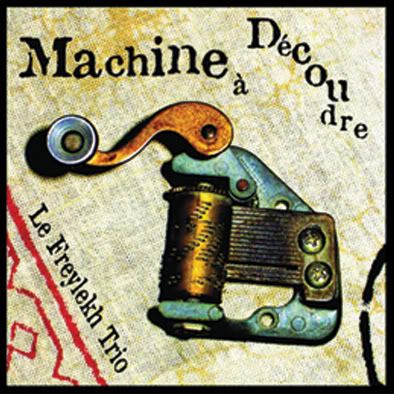 MACHINE A DECOUDRE
(2002 - Le Freylekh Trio - Distrib. Dam Music)
Album live résultat d'un an de concerts
rempli de thèmes traditionnels yiddish mis à nus,
puis revêtus de dröles de costumes