Play

Play Next

Add to queue
..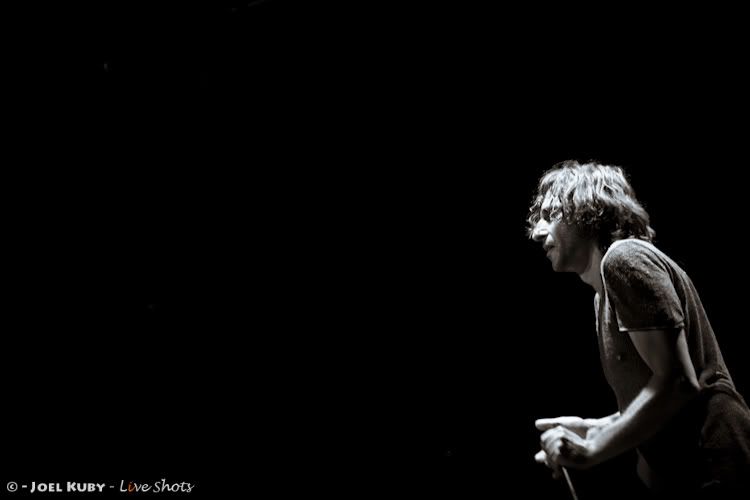 Genre: New Wave / Pop / Rock

Location Lyon, FR

Profile Views: 114133

Last Login: 9/1/2011

Member Since 3/27/2006

Website www.levoyagedenoz.com

Type of Label Unsigned

Bio

Members

Influences

Sounds Like
....
..
..
">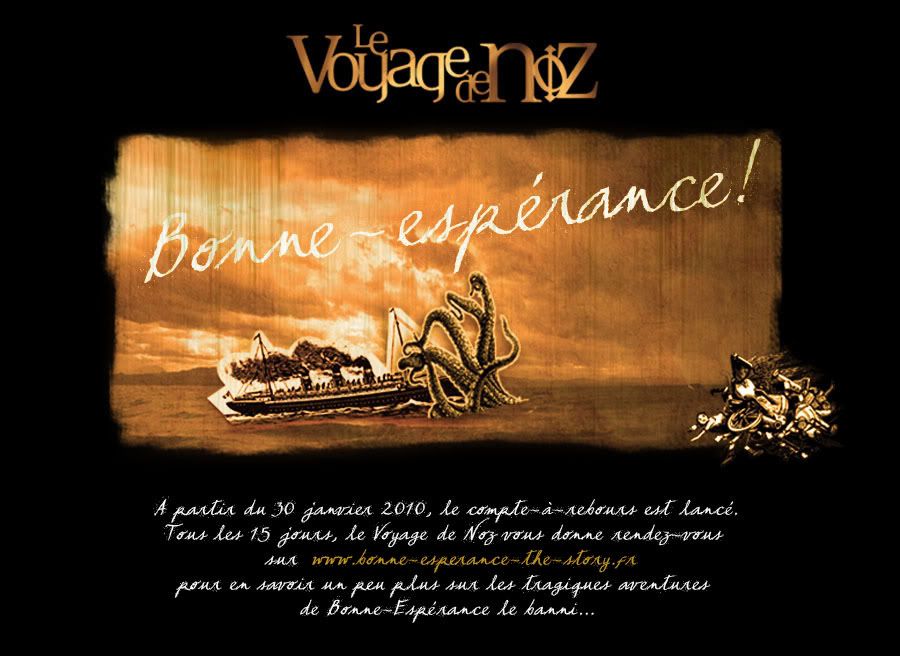 Voilà plus de 20 ans que le Voyage de Noz poursuit sa route, fort du soutien inconditionnel de son public. en marge des circuits et des modes, et en toute indépendance. Mais loin de se satisfaire de son statut de «dinausore» du rock lyonnais, le groupe n'a jamais semblé aussi entreprenant et créatif qu'aujourd'hui, en témoigne l'ambitieux double-album dévoilé cet automne.
Intitulée «Bonne-Espérance!», cette 7ème production studio, est un album concept qui peut, par sa forme, rappeler les grandes heures du rock progressif anglais. Le fond, lui, est complètement différent. Entre le «Festen» de Vintenberg et les sombres ambiances d'Edgar Poe, les textes de Stéphane Pétrier nous plongent dans une histoire tourmentée et intemporelle où s'entrechoquent secrets de familles, amours incestueuses et sombres vengeances.
Côté musique, si les guitares acoustiques et le mellotron sont un clin d'oeil évident aux seventies, «Bonne-Espérance!» est tout sauf un album revival. Mélangeant les influences et les sons, les 5 musiciens semblent puiser dans tout ce qu'ils ont aimé depuis leur adolescence (des Beatles à MGMT, en passant par Cure, Arcade Fire ou Radiohead) pour nous offrir un rock inclassable aux influences parfaitement digérées.
Car le Voyage de Noz reste avant tout un groupe de rock, qui excelle à faire évoluer les ambiances, alterner plages intimes et violence sourde, sans jamais oublier les mélodies.
A l'image de l'univers graphique développé par la pochette, «Bonne-Espérance!» est un monde en soi, un voyage initiatique tumultueux dont on peut ne pas sortir indemne, mais qui peut aussi emmener très loin ...pour peu qu'on se laisse embarquer...