About me: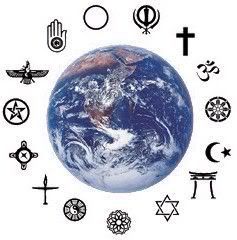 "Even as a tree has a single trunk but many branches and leaves,
there is one religion - human religion - but any number of faiths."
~ Mahatma Gandhi ~
"Every religion emphasizes human improvement,
love, respect for others, sharing other people's suffering.
On these lines every religion had more or less
the same viewpoint and the same goal."
~ His Holiness the Dalai Lama ~
"Religious groups, as well as non-theistic ethical systems,
differ greatly in their beliefs and practices.
There is, however, a common thread that runs through them all.
Each of these systems of belief has some example
of the Ethic of Reciprocity in their teachings.
The most common version of this is known as:
The Golden Rule:
'Do onto others as you would have them do onto you.'"
~ Quoted from "Humanity for Healing (TM)"~
CULTURAL ANTHROPOLOGY
This is the study of various cultures across geography and time.
It includes all things made by humans, such as art, music and dance.
Some cultural anthropologists study world religion,
and this may use the perspective of cross-cultural spirituality.
This perspective emphasizes that we are all connected.
General

Tree of Life, by Willow Arlenea

Tree of Life, by Gustav Klimt

Tree of Life, tribal art from India

Tree of Life, by Tim Biskup, serigraph print

Tree of Life, after Louis Comfort Tiffany, stained glass

Celtic Tree of Life, by Jen Delyth

Tree of Life, by William Morris, tapestry

Tree of Life, tile design by Mary Philpott