Website

flingmovie.com

Directors

John Stewart Muller

Awards

Outstanding Achievement in Filmmaking (2008 Newport Beach Film Festival)

Festivals

2009 Tiburon International Film Festival

2008 Bahamas International Film Festival

2008 Fort Lauderdale International Film Festival

2008 LA Femme Film Festival

2008 Newport Beach Film Festival
About me:
NOW AVAILABLE ON DVD!!!
"ONE OF THE TOP 10 FILMS OF 2008... Fling deserves to be mentioned alongside One Night Stand and sex, lies, and videotape -- two other movies that brilliantly explore taboo sexual relationships."
--Shawn Edwards, FOX-TV
"Every frame of Fling is drenched in danger and desire."
--Brandon K. Thorp, The New Times
"In the '60s there was Bob & Carol & Ted & Alice; in the '80s sex, lies, and videotape; the '90s, Ang Lee's The Ice Storm... But Muller, Boersma and a ridiculously attractive young cast put a contemporary spin on this edgy relationship movie."
--Robert W. Butler, The Kansas City Star
By all appearances, Samantha (Courtney Ford) and Mason (Steve Sandvoss) are the picture perfect couple: young, attractive, successful, and madly in love. At her sister Allison's (Ellen Hollman) idyllic spring wedding, Samantha, a twenty-something fashion designer, finds herself irresistibly drawn back into the arms of her ex-boyfriend, James (Brandon Routh), a surprise wedding guest. Meanwhile, Mason, a published novelist just shy of thirty, spends a flirtatious evening culminating in a steamy hot tub encounter with his best friend Luke's (Nick Wechsler) 18 year-old sister, Olivia (Shoshana Bush). Carefully sneaking out of James's room, Sam is startled by Mason and confesses her affair. But Mason's reaction is not quite what you would expect...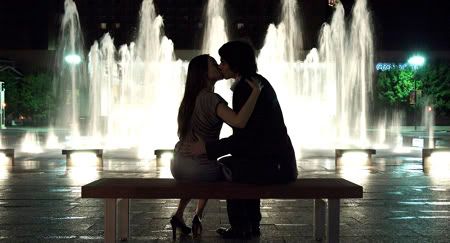 So begins Fling (internationally titled Lie to Me), the lively debut film from director John Stewart Muller. This sexy, energetic, and provocative twist on the classic love story addresses concerns that every couple must deal with: honesty, jealousy, commitment, maturity, understanding and ultimately our capacity for love.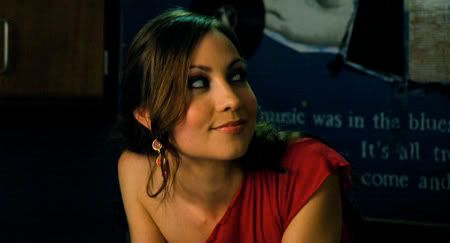 Fling stars Brandon Routh, best known as Superman/Clark Kent in the international blockbuster hit Superman Returns. In addition, it features Steve Sandvoss (Rumor Has It, Latter Days), Nick Wechsler (TV's Roswell), Shoshana Bush (Dance Flick),Courtney Ford and Ellen Hollman. The supporting cast is rounded out by Mousa Kraish (Superbad, You Don't Mess With The Zohan), Deborah Rush (Half Nelson, Strangers with Candy), Tamar and Diana Newton.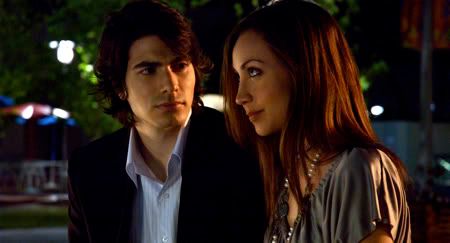 ..

Funny, hip, engaging and occasionally heartbreaking, Fling explores modern relationships with a frankness and candor rarely seen in motion pictures. From its energetic performances to its searing honesty to its refusal to resort to melodramatic cliches, Fling weaves a fascinating story with relevance to anyone who has ever been in love. While Mason and Sam may be in a distinctly unique situation, the incredible similarities to every type of relationship are quite unmistakable.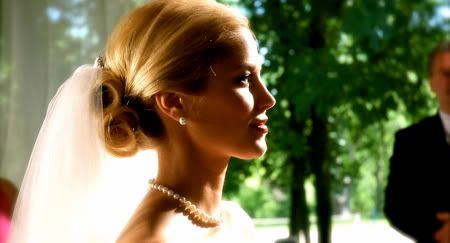 ..

From an original script written by director John Stewart Muller and producer Laura Boersma, Fling was photographed on Super35mm motion picture film in the burgeoning arts district of Kansas City, Missouri. It premiered to a sold out crowd at the 2008 Newport Beach Film Festival where it took home an an award for "Outstanding Achievement in Filmmaking". It had a limited theatrical release in the fall of 2008 and is currently available on DVD from retailers nationwide.

..


Links:

The Official Fling Website

Who I'd like to meet:
fling* - the movie has 7453 friends.
Play

Play Next

Add to queue
Status:

Swinger

Here for:

Friends

Hometown:

Kansas City, Missouri

Zodiac Sign:

Scorpio

Occupation:

Feature Film