uploaded a new photo

Issue 33 of Liquid Cheese is now in stock and ready to ship! For $7 (includes shipping) you get 56 ALL COLOR pages with articles on
Dave Kosanke hasn't earned any badges yet... have you?
General

Wasting my time with necessary evils such as work and sleep but other than that I think the categories listed elsewhere pretty much sum up my interests.

Music

Lots of bands have made their way through my turntable

,

cassette deck

,

8-track and CD player through the years. How about: KISS

,

Black Sabbath

,

Judas Priest

,

Iron Maiden

,

Slayer

,

Venom

,

Anthrax

,

Celtic Frost

,

Anathema

,

Hocico

,

My Dying Bride

,

Kreator

,

Sonic Youth

,

Doro

,

Neurosis

,

Type-O-Negative

,

Katatonia

,

Mercyful Fate

,

Samhain

,

C.O.C.

,

D.R.I.

,

Fabio Frizzi

,

John Carpenter

,

Zombi

,

Goblin

,

Bruno Nicolai

,

Riz Ortolani

,

Ennio Morricone

,

Howard Shore

,

Simon Boswell

,

and most of Mike Patton's projects just to name a few.

Movies

Bare Behind Bars

,

The Incredible Melting Man

,

Truck Turner

,

Werewolf Woman

,

Mad Foxes

,

The Redsin Tower

,

The Dark Hours

,

A Tale of Two Sisters

,

Ichi The Killer

,

Female Yukaza Tale

,

Beyond the Valley of the Dolls

,

Anthropophagous

,

Buio Omega

,

Caged Heat

,

Mad Love ('35)

,

Island of Lost Souls

,

Peeping Tom

,

Gamera Vs. Barugon

,

Godzilla Vs. Hedorah

,

Clan of the White Lotus

,

Sexy Killer

,

Killer Snakes

,

Mighty Peking Man

,

What Have They Done to Solange?

,

Nightmare Castle

,

Cannibal Ferox

,

The Streetfighter

,

Werewolf's Shadow

,

The Girl from S.I.N.

,

Blood Freak

,

Santo Vs. the Vampire Women

,

The Brainiac

,

The Manson Family

,

Deranged

,

All the Colors of the Dark

,

The New York Ripper

,

The Sex Goddess

,

I Like to Watch

,

Amber Aroused

,

Meet the Feebles

,

Street Trash

,

A Bullet in the Head

,

Case of the Bloody Iris

,

Hell Night

,

Savage Streets

,

Night of the Demon

,

Monster on the Campus

,

City of the Dead

,

Nude For Satan

,

Amityville II: The Possession

,

Death Dream

,

Faceless

,

Gates of Hell

,

Martin

,

Charlie's Family

,

House on the Edge of the Park

,

Last House on Dead End Street

,

Basket Case

,

Sisters

,

Frankenstein's Daughter

,

She Demons

,

The Manster

,

The Black Cat (Lugosi & Karloff!)

,

The Man Who Fell to Earth

,

just about anything by George Romero

,

Dario Argento

,

David Lynch

,

David Cronenberg

,

Russ Meyer

,

Ishiro Honda

,

Chang Cheh

,

Peter Jackson

,

Stuart Gordon

, and any movie starring El Santo plus thousands more too numerous to list here. ......>

Television

The cathode ray tube (a.k.a. television) is a box that sends a signal into our brains which in effect produce tumors that trigger hallucinations capable of turning us into mindless automatons that can be programmed to do the most heinous actions the mind can conceive of. However when I'm not seeing things or being played like a human video cassette recorder I'll probably be watching the NBA or mabye Attack of the Show on G4. In days gone by I've thoroughly enjoyed Three's Company,

The X-Files

,

Twilight Zone

,

Outer Limits (the originals

,

not the crummy new series that should be outlawed)

,

NWA

,

AWA

,

WCCW

,

Headbanger's Ball

,

Night Flight

,

Scooby Doo

,

Sigmund & The Seamonsters

,

Electra Woman and Dyna Girl

,

and just about anything with monsters and big

,

hairy gorillas and/or apes since they are what watching T.V. is all about

,

don't you think?

Books

Stephen King, Clive Barker, Jack Ketchum, Richard Matheson, Rod Serling, Charles Beaumont, Edgar Allen Poe, Chas Balun, Tim Lucas, and many more writers whose work in the magazine field inspired me to no end which would include: Dennis Daniel, Scott Stine, Scott Gabbey, Shane Dallman, Damon Foster, Forry Ackerman, Joe Dante, Steve Bissette, Malcom Dome, Bernard Doe, Don Kaye, Katherine Ludwig, Mike Gitter, Jeff Wagner, Joe Kane, Joe Bob Briggs, Michael Weldon, Steve Puchalski, Bob Martin, and everyone who contributed to Deep Red, the greatest and most influential zine I've ever laid my eyeballs on.

Heroes

Mum and Dad because without them I wouldn't be here plus they helped shape my personaity and made me the person that I am today, and other folks who I couldn't squeeze in any other category like: Richard Corben, Basil Gogos, Berni Wrightson, Amber Lynn, Traci Lords, Christy Canyon, Annie Parducci, Linda Shaw, Kristara Barrington, Lois Ayres, Ginger Lynn, Heather Wayne and all others who splashed across the screens between '78 and '85, and whoever invented the video cassette recorder, the drive-in, Colecovision, Sega Genesis, Arcade Emulators and widescreen high definition televisons I can't thank you enough.
About me:
I've been writing in the zine world now for 15 years (give or take). I started out in '93 or so with Psycholic Slag which was named after a White Zombie song, but decided this wasn't appro so a year or so later changed the name to Liquid Cheese which comes from an episode of Married With Children. So the zine is still going strong today despite the internet proving to be a more popular forum for people to write and contact each other. The art of a handheld, paper zine is a rarity these days, all the more reason for me to continue doing it! All of this stems from my insatiable passions which came to me around 1975 or so once I experienced the drive-in and started listening to KISS. From that point on it was all down-hill as this degenerated into a lifelong quest to seek out the truth in cinema and music, or at least to try and find the cracks in the floorboards and pry 'em open to see what lies below. I'm using this page to get in touch with like-minded folks (jeez how cliche is that?) and maybe, just maybe educate someone as to the charms of Annik Borel or Andrew Prine for example. I've also been fortunate to write for the following publications: ULTRA VIOLENT SCARY MONSTERS MIDNIGHT MARQUEE BATTERIES NOT INCLUDED .. ..
Contact Box by
MySpaceLayoutSupport.com
Get your own free MySpace layout at
MySpace Layout Support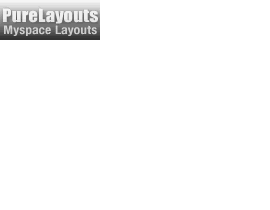 I found this layout design on
PureLayouts.com
- check out their
MySpace Layouts
.

Who I'd like to meet:
I go to a handful of conventions each year (Cinema Wasteland, Flashback Weekend, Wizard World, Fangorira's Weekend of Horrors) and meet celebs and fans alike. Yet their remains a vast untapped wealth of folks I'd love to chat with and let them know how inspired I've been by their work in the field of popular culture. So the nice thing about the friends below is that I'm oh-so-fortunate to help support some VERY deserving folks who work in the multi-media & pop culture universe that I'm obsessed with. Please support their efforts, whether it's artwork, movies, music, writing or even film festivals and conventions because EVERYONE has something to offer, and it is because of them that we can live each day with something that puts a smile on our faces when the slow burn of life sometime's brings us down. I mean that's the true meaning of 'friend' so go check out the folks below and be prepared to enter a world of imagination the likes of which we may never recover from! The list of actual people I'd like to meet would be huge and I wouldn't want to make some unfortunate sap read such a list since I'm sure you've got better things to waste your time on, no? However my number one goal is to someday meet Amber Lynn who has remained a personal favorite of mine for years and years. So Amber if you are reading this get in touch with me, you are simply the best! Yeah!
Status:

Single

Here for:

Networking, Friends

Hometown:

Franklin WI

Orientation:

Straight

Ethnicity:

White / Caucasian

Zodiac Sign:

Aquarius

Children:

Someday

Education:

Some college

Occupation:

Liquid Cheese founder

Income:

$30,000 to $45,000
Franklin Hi

Franklin, WI

Graduated:

1989

Student status:

Alumni

Degree:

High School Diploma

Major:

GORE & SMUT

1985 to 1989
Quad Graphics

West Allis, WI US

Laser printer operator

August '95 - present