Play

Play Next

Add to queue
Play

Play Next

Add to queue

1,233 plays

Play

Play Next

Add to queue

1,139 plays

Play

Play Next

Add to queue

668 plays

Play

Play Next

Add to queue

4,067 plays

Play

Play Next

Add to queue

3,871 plays
Genre: Hip Hop / Lyrical / Rap

Location Edo Mex, Distrito Federal, MX

Profile Views: 65137

Last Login: 4/16/2013

Member Since 3/26/2009

Record Label Copyleft - Piratea y Difunde!

Type of Label Unsigned

Bio

LINK PARA DESCARGAR EL DISKO http://www.megaupload.com/?d=UTHZ59PA y/o http://www.mediafire.com/?dnm2gmuz0tz LINK PARA DESKARGAR SPLIT KON ARTEFAKTO INCENDIARIO http://www.4shared.com/file/1T8fLbuu/Lirika_Incendiaria_2010_SPLIT.html Lirika Podrida se forma por la necesidad de expresar las ideas e inkietudes ke traemos dentro, nacemos a inicios del 2009 compas con las mismas ideas y formas de trabajo. Sabemos que a partir de la musica es dificil de cambiar la realidad, pero es una herramienta importante para acompa�ar la lucha contra el Estado!.

Members

Rafa, Javier, Cesar, Misael, Israel

Influences

Rap (Folie a Trois, Guerrilerokulto, Salvaje Decibel, Geronacion Zilar, La Tecnika, Aire & Humo, Anderson, Scuadron, Mykel Xtremo Mentenguerra, Cypress Hill, Vagabundos Underground, Tyjuas Steelo, Sociedad Cafe, Prosa Oscura, ARH Al Intifada, Club de los Poetas Violentos, La Puta OPP, Aerstame, Conspirazion,Violadores del Verso, SFDK, Shuga Wuga, Africa Bambaata, Grand Master Flash and The Five Furious, Por Razones de Estado, Dead Prez, The Fugees, The Roots, Quasimoto, Rhazel, Los Aldeanos, Los Paisanos, Mano Armada, Anonimo Consejo, Actitud Maria Marta, Rxnady Akozta, Sugar Hill Gang, Public Enemy, etc) , Hardcore (Agathokles, Abuso Sonoro, Dropdead, Behind Enemy Lines, Migra Violenta, Execradores, Totalitar, Consume, Doom, Los Crudos, Sin Dios, @patia no, etc.) Punk ( A//Political, Discharge, Massacro, Los Muertos de Cristo, Elektroduendes, La Polla, Fallas del Sistema, Estigia, Penadas por la Ley, Dicidencia, Crass, Descontrol, Los Dollares, generacion perdida , Reggae (The Wailers, The Tostones, Bob Marley, The Viceroys, Max Romeo, Bungalo Dub, Mad Profesor, Lee Perry, King Tubby, Alton Ellis, Boomer, Crust (Crustina Aguilera, Desobediencia Civil, Looking For an Answer, Chuck Norris, etc), Rockdrigo Gonzalez

Sounds Like

Una bateria ke suena a kubetas
Bio:
LINK PARA DESCARGAR EL DISKO
http://www.megaupload.com/?d=UTHZ59PA
y/o
http://www.mediafire.com/?dnm2gmuz0tz
LINK PARA DESKARGAR SPLIT KON ARTEFAKTO INCENDIARIO
http://www.4shared.com/file/1T8fLbuu/Lirika_Incendiaria_2010_SPLIT.html
..
real

editor

best profile tools
..
real

editor

best profile tools
How I made my profile:
I used Dave & Jay's amazing
myspace editor
.
Lirika Podrida se forma por la necesidad de expresar las ideas e inkietudes ke traemos dentro, nacemos a inicios del 2009 compas con las mismas ideas y formas de trabajo. Sabemos que a partir de la musica es dificil de cambiar la realidad, pero es una herramienta importante para acompañar la lucha contra el Estado!.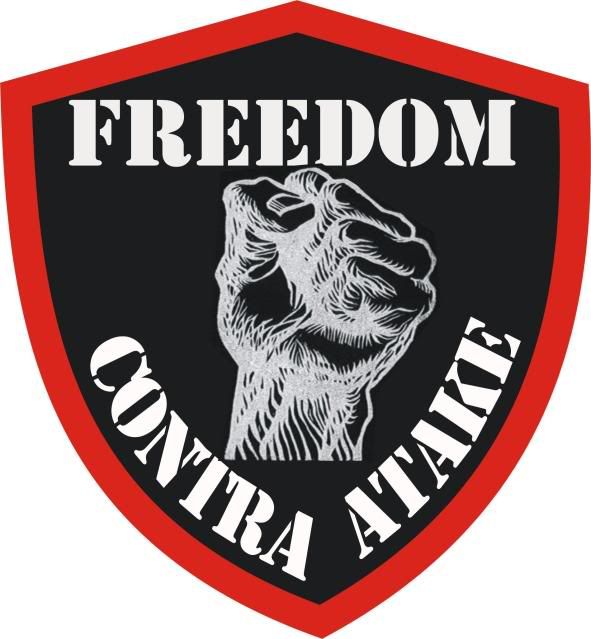 Create your own visitor map!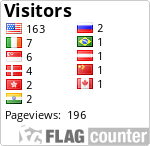 Member Since:
marzo 26, 2009
Members:
Rafa, Javier, Cesar, Misael, Israel
Influences:
Rap (Folie a Trois, Guerrilerokulto, Salvaje Decibel, Geronacion Zilar, La Tecnika, Aire & Humo, Anderson, Scuadron, Mykel Xtremo Mentenguerra, Cypress Hill, Vagabundos Underground, Tyjuas Steelo, Sociedad Cafe, Prosa Oscura, ARH Al Intifada, Club de los Poetas Violentos, La Puta OPP, Aerstame, Conspirazion,Violadores del Verso, SFDK, Shuga Wuga, Africa Bambaata, Grand Master Flash and The Five Furious, Por Razones de Estado, Dead Prez, The Fugees, The Roots, Quasimoto, Rhazel, Los Aldeanos, Los Paisanos, Mano Armada, Anonimo Consejo, Actitud Maria Marta, Rxnady Akozta, Sugar Hill Gang, Public Enemy, etc) , Hardcore (Agathokles, Abuso Sonoro, Dropdead, Behind Enemy Lines, Migra Violenta, Execradores, Totalitar, Consume, Doom, Los Crudos, Sin Dios, @patia no, etc.) Punk ( A//Political, Discharge, Massacro, Los Muertos de Cristo, Elektroduendes, La Polla, Fallas del Sistema, Estigia, Penadas por la Ley, Dicidencia, Crass, Descontrol, Los Dollares, generacion perdida , Reggae (The Wailers, The Tostones, Bob Marley, The Viceroys, Max Romeo, Bungalo Dub, Mad Profesor, Lee Perry, King Tubby, Alton Ellis, Boomer, Crust (Crustina Aguilera, Desobediencia Civil, Looking For an Answer, Chuck Norris, etc), Rockdrigo Gonzalez
Sounds Like:
Una bateria ke suena a kubetas
Record Label:
Copyleft - Piratea y Difunde!