Play

Play Next

Add to queue
Play

Play Next

Add to queue

117 plays

Play

Play Next

Add to queue

42 plays

Play

Play Next

Add to queue

32 plays

Play

Play Next

Add to queue

25 plays

Play

Play Next

Add to queue

9 plays
Genre: Breakbeat / Dub / Grime

Location LEICESTER aka FOX CITY, Midlands, UK

Profile Views: 63719

Last Login: 1/21/2012

Member Since 5/9/2006

Website dpr.ithinkmusic.com

Record Label DPR RECORDS!!!

Type of Label Indie

Bio

...... .. .. .. INTERNATIONAL/UK DJ BOOKINGS FOR DPR PLEASE CONTACT:.. .. dubhz1@tiscali.co.uk .. .. .. DUBCHILD RELEASES AVAILABLE FOR DOWNLOAD @ .. .. ...... .. .. ........ .. ...... .. .. Past: Dub child stems from a musical background of reggae/dub, hip-hop, house, and drum & bass anything with a pulse and a touch of soul. Dub child started producing from the age of eleven and has not stopped since he started producing hip-hop which was and still is his main love of music; he began his musical journey on an Amiga 500 which gave him the necessary tools to enhance his production skills. After a while dub child moved on to P.C format using cubase and an akai sampler, he was then introduced to the world of u.k/speed garage which he automatically took to it wasnt long until local drum & bass outlet formation records took an interest in his style of production were he released singles such as Time 2 bump, the march and grime time on there sister label 100% and dj lombardos fragile beats which all sold out. Present: After leaving formation records dub child then began building his profile moving with the times and the ever changing styles of music he found his zone producing bass line breaks and dub step which stems from garage,grime,drum & bass/jungle. Gaining respect from the club and radio djs such as Jda flex (1xtra) Ras kwame ani mac (radio1) his production style was stamped as different futuristic he was noted as one of the baddest unrealised artist to hit the scene gaining top chart reviews from a number of djs and dj magazines. Dub child was then approached by label owner Quiet storm of storming productions were he released such bullets as voodoo, roll dat shit, take me and psychopath which has been played across most radio stations from underground to commercial such as rinse fm, kiss fm, galaxy fm, radio1, and radio 1xtra the scene grows bigger and bigger each day. Future: Dub child plans to bring his production skills to the forefront with plans to release all his production loves whether it be drum and bass, hip hop, dubstep, 4/4 bass line house, his views are not to be pigeon holed as one type of producer but to be known as producer of all beats. ...... ...... ...... ...... ...... ...... ...... ...... ...... ...... ...... ...... ......

Members

1 MAN BAND .. .. .. .. .. .. .. .. .. .. .. Dubchild Dubdefenderz vol1 EP .. .. .. .. .. .. .. .. .. .. .. .."SUPA DUPA" BY DUBCHILD DPR RECORDINGS FI DEM EP.. .. .. .. .. .. .. .. .. .. .. .. .."BRAIN" BY DUBCHILD DPR RECORDINGS FI DEM EP.. .. .. .. .. .. .. .. .. .. .. .. .." BABYLON " BY DUBCHILD DPR RECORDINGS FI DEM EP.. .. .. .. .. .. .. .. .. .. .. .. .... .. .. .. .. .. .. .. .. .... .. .. .. .. .. .. .. ..trouble and bass...... .. .. .. .. .. .. .. .. .. .. .. .. .. .. .. .. .. .. .. ..

Influences

EARLY HIP-HOP ERA OF THE 90'S. EARLY JUNGLE DRUM AND BASS MOVEMENT. THE ORGINAL SCREW FACE 4/4 SPEED GARAGE ERA. ANYONE FRESH AND NOT SAYING DOING OR SOUNDING LIKE THE NEXT MAN. .. .. .. .. .. .. .. .. .. .. .. ..A LONDON SOMETING DIS...... .. .. .. .. .. .. ......Add to My Profile.. | .. More Videos..

Sounds Like

DUBCHILD RELEASES SO FAR!! HP005 Dub Child The March 2003 HP002 Dub Child Time to Bump 2003 ARMY007 Dub Child Bumbaclart 2006 HEAVY001 Dub Child Dazzle Riddim 2007 STORMCD001 Dub Child Deal Wid It VIP 2007 STORMLP001 Dub Child Deal Wid It 2007 ARMY008 Dub Child Dubstep Hybrid 2006 STORM001CD Dub Child Fever 2005 ARMY008 Dub Child Grime 2006 ARMY007 Dub Child Hammer Riddim 2006 HEAVY001 Dub Child Lethal Riddim 2007 HEAVY004 Dub Child Mighty Riddim 2007 STORM007 Dub Child Mount Zion 2005 STORM001CD Dub Child Mount Zion 2005 STORMCD001 Dub Child Mount Zion (DJ Distance Remix) 2007 STORM001CD Dub Child New Era 2005 STORM010 Dub Child New Era 2005 STORM004 Dub Child Psychopath 2005 STORM001CD Dub Child Psychopath (VIP Mix) 2005 STORM002 Dub Child Roll Dat Shit 2005 HEAVY001 Dub Child Shaolin Riddim 2007 STORM004 Dub Child Take Me 2005 ARMY007 Dub Child This Is Serious 2006 ARMY007 Dub Child Transition 2006 STORM002 Dub Child Voo Doo 2005 STORM002 Dub Child Walk & Live 2005 STORM011 Dub Child Wanna Die 2007 HEAVY001 Dub Child War 4x4 2007 STORM010 Dub Child Warnin' Dem 2006 STORM011 London Elektricity Cum Dancing (Dub Child Remix) 2007 STORM005 DJ Narrows Kik-Daan-Ya-Door (Dub Child Remix) 2006
03:52 | 267 plays | Nov 22 2009
Bio:
INTERNATIONAL/UK DJ BOOKINGS FOR DPR PLEASE CONTACT:
dubhz1@tiscali.co.uk

DUBCHILD RELEASES AVAILABLE FOR DOWNLOAD @




Past: Dub child stems from a musical background of reggae/dub, hip-hop, house, and drum & bass anything with a pulse and a touch of soul. Dub child started producing from the age of eleven and has not stopped since he started producing hip-hop which was and still is his main love of music; he began his musical journey on an Amiga 500 which gave him the necessary tools to enhance his production skills. After a while dub child moved on to P.C format using cubase and an akai sampler, he was then introduced to the world of u.k/speed garage which he automatically took to it wasnt long until local drum & bass outlet formation records took an interest in his style of production were he released singles such as Time 2 bump, the march and grime time on there sister label 100% and dj lombardos fragile beats which all sold out. Present: After leaving formation records dub child then began building his profile moving with the times and the ever changing styles of music he found his zone producing bass line breaks and dub step which stems from garage,grime,drum & bass/jungle. Gaining respect from the club and radio djs such as Jda flex (1xtra) Ras kwame ani mac (radio1) his production style was stamped as different futuristic he was noted as one of the baddest unrealised artist to hit the scene gaining top chart reviews from a number of djs and dj magazines. Dub child was then approached by label owner Quiet storm of storming productions were he released such bullets as voodoo, roll dat shit, take me and psychopath which has been played across most radio stations from underground to commercial such as rinse fm, kiss fm, galaxy fm, radio1, and radio 1xtra the scene grows bigger and bigger each day. Future: Dub child plans to bring his production skills to the forefront with plans to release all his production loves whether it be drum and bass, hip hop, dubstep, 4/4 bass line house, his views are not to be pigeon holed as one type of producer but to be known as producer of all beats.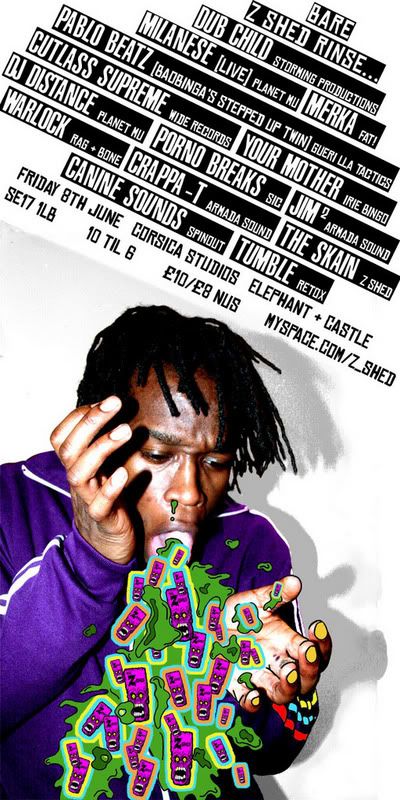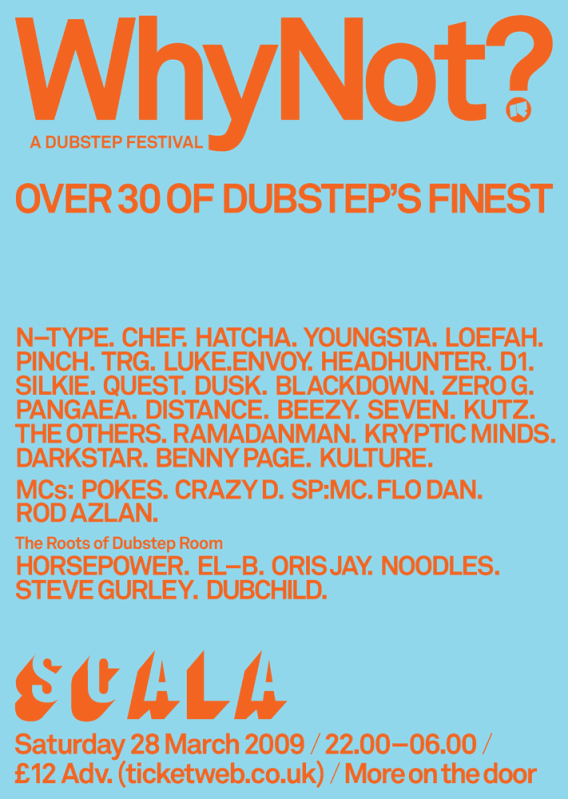 Member Since:
May 09, 2006
Members:
1 MAN BAND
Dubchild Dubdefenderz vol1 EP
"SUPA DUPA" BY DUBCHILD DPR RECORDINGS FI DEM EP
"BRAIN" BY DUBCHILD DPR RECORDINGS FI DEM EP
" BABYLON " BY DUBCHILD DPR RECORDINGS FI DEM EP
trouble and bass
Sounds Like:
DUBCHILD RELEASES SO FAR!! HP005 Dub Child The March 2003 HP002 Dub Child Time to Bump 2003 ARMY007 Dub Child Bumbaclart 2006 HEAVY001 Dub Child Dazzle Riddim 2007 STORMCD001 Dub Child Deal Wid It VIP 2007 STORMLP001 Dub Child Deal Wid It 2007 ARMY008 Dub Child Dubstep Hybrid 2006 STORM001CD Dub Child Fever 2005 ARMY008 Dub Child Grime 2006 ARMY007 Dub Child Hammer Riddim 2006 HEAVY001 Dub Child Lethal Riddim 2007 HEAVY004 Dub Child Mighty Riddim 2007 STORM007 Dub Child Mount Zion 2005 STORM001CD Dub Child Mount Zion 2005 STORMCD001 Dub Child Mount Zion (DJ Distance Remix) 2007 STORM001CD Dub Child New Era 2005 STORM010 Dub Child New Era 2005 STORM004 Dub Child Psychopath 2005 STORM001CD Dub Child Psychopath (VIP Mix) 2005 STORM002 Dub Child Roll Dat Shit 2005 HEAVY001 Dub Child Shaolin Riddim 2007 STORM004 Dub Child Take Me 2005 ARMY007 Dub Child This Is Serious 2006 ARMY007 Dub Child Transition 2006 STORM002 Dub Child Voo Doo 2005 STORM002 Dub Child Walk & Live 2005 STORM011 Dub Child Wanna Die 2007 HEAVY001 Dub Child War 4x4 2007 STORM010 Dub Child Warnin' Dem 2006 STORM011 London Elektricity Cum Dancing (Dub Child Remix) 2007 STORM005 DJ Narrows Kik-Daan-Ya-Door (Dub Child Remix) 2006
Record Label:
DPR RECORDS!!!