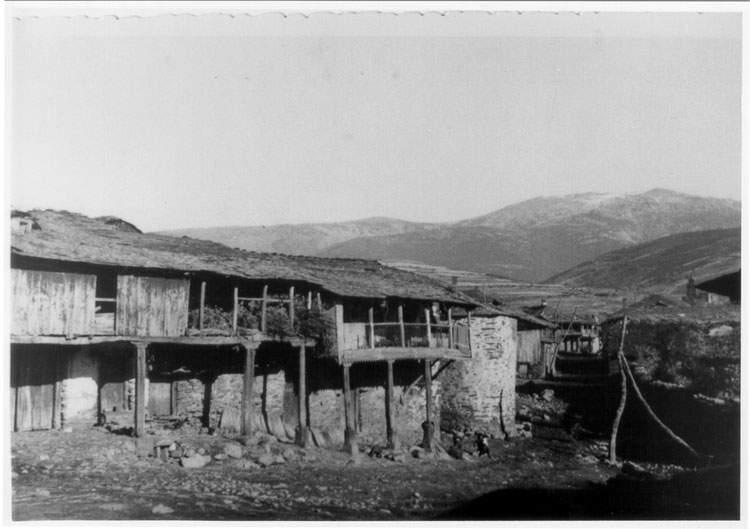 Play

Play Next

Add to queue
Play

Play Next

Add to queue

2,903 plays

Play

Play Next

Add to queue

2,696 plays

Play

Play Next

Add to queue

1,104 plays

Play

Play Next

Add to queue

1,315 plays

Play

Play Next

Add to queue

1,094 plays
New album coming at the end of March
Genre: Black Metal / Down-tempo / Folk

Location Salamanca, Es

Profile Views: 29660

Last Login: 12/5/2012

Member Since 3/30/2008

Website www.llvme.com

Record Label My Kingdom Music

Type of Label Indie

Bio

ORDER OUR DEBUT ALBUM "FOGEIRA DE SUEÑOS": .... My Kingdom Music .. ...... .. Nuclear Blast .. ...... .. Plastic Head .. ...... .. The Omega Order .. ...... .. 8'3/10 HardRock Haven.. 9/10 Heavy-metal.de.. 8/10 Metal Mirror.. 7'25/10 Rafa Basa.. 5/7 Mind View.. 7'5/10 SpazioRock.. 8/10 Heavy Metal Cosmos.. 7'5/10 Metal4all.. 8/10 Stereo Invaders.. 4'25/5 The Metal Crypt.. 8/10 Rock Total.. 78/100 Zwaremetalen.. 8'5/10 Xtreem Music.. 8/10 Metal Total.. 8'75/10 Noizz Webzine.. 7'8/10 Gothtronic.. 7'5/10 Raw and Wild.. 7/10 The Drinktim.. 8/10 Metal Sound.. 8/10 Hall of Metal.. 79/100 Metal Wave.. 8/10 Queens of Steel.. 7/10 Metal Symphony.. 8'5/10 The Metal Observer.. 8/10 Adrenalin Metal Union.. .... Llvme is a Doom-Black-Folk band formed in Salamanca (Spain) by members of other Spanish veteran metal bands. The root of Llvme is the Black Metal band Chaotic Hope, band that reached certain renown in the European underground scene due to their two albums. .... The music of Llvme is based on a doom metal style whose influences are taken from My Dying Bride and Shape of Despair. Also Llvme has a Black Metal touch that remembers us to the first albums of Negura Bunget and a folk influence thanks to the use of violins and bagpipes that evoke Celtic and Pagan passages. .... In July of 2007, Nandu, keyboard player of Chaotic Hope, decided to create a new band because of the inactivity of Chaotic Hope. After composing several songs, other people from the bands Chaotic Hope and K-OS joined Llvme. .... The lyrics are inspired in the destructive power of fire and the glorious past of our region. All of them are written in Leonese language, the native language of the ancient Kingdom of Leon, Spanish region where the members of the band are from. .... After the recording at the end of 2007, a demo called "Llumeiru de Fueu" and after the dissolution of Chaotic Hope, Llvme starts working hard on this new project. The band keep on writing and composing new songs until 2009, when they decide to record a studio album called "Fogeira de Sueños", released by the Italian label My Kingdom Music in April 2010. .... In November 2010 Llvme changed its line-up: Nacho, Lord Valius and Oskar K-os left the band and Eric, David and Huevo joined Llvme. .... Llvme is a Leonese word that means "fire". ....

Members

ERIC --> Vocals, guitars.... NANDU --> Guitars, keys, bagpipe, hurdy-gurdy.... HUEVO --> Bass.... DAVID --> Drums.... .... ..

Influences

Shape of Despair, My Dying Bride, Negura Bunget, Sentenced, Folk Llïonés...

Sounds Like

Doom-Black-Folk
Bio:
ORDER OUR DEBUT ALBUM "FOGEIRA DE SUEÑOS":
My Kingdom Music
Nuclear Blast
Plastic Head
Amazon
The Omega Order
8'3/10 HardRock Haven
9/10
Heavy-metal.de
8/10 Metal Mirror
7'25/10 Rafa Basa
5/7 Mind View
7'5/10 SpazioRock
8/10 Heavy Metal Cosmos
7'5/10 Metal4all
8/10 Stereo Invaders
4'25/5 The Metal Crypt
8/10 Rock Total
78/100 Zwaremetalen
8'5/10 Xtreem Music
8/10 Metal Total
8'75/10 Noizz Webzine
7'8/10 Gothtronic
7'5/10 Raw and Wild
7/10 The Drinktim
8/10 Metal Sound
8/10 Hall of Metal
79/100 Metal Wave
8/10 Queens of Steel
7/10 Metal Symphony
8'5/10 The Metal Observer
8/10 Adrenalin Metal Union
Llvme is a Doom-Black-Folk Metal band which was formed in Salamanca (Spain) in 2007 by Nandu, keyboard player of Chaotic Hope. After composing several songs, other people from the bands Chaotic Hope and K-OS joined Llvme.
After the recording at the end of 2007 of a demo called "Llumeiru de Fueu", and after the dissolution of Chaotic Hope, Llvme started to work hard. The band keep on writing and composing new songs until 2009, when they decide to record a studio album called "Fogeira de Sueños", released by the Italian label My Kingdom Music in April 2010.
The music of this first album was based on a doom metal style whose influences were taken from My Dying Bride and Shape of Despair. Also with a Folk and Black Metal touch that remembered us to the first albums of Negura Bunget.
In November 2010 Llvme changed its line-up: Nacho, Lord Valius and Oskar K-os left the band and Eric, David and Huevo joined Llvme. With this new line-up Llvme started to play several live shows in Spain.
In May 2011 Llvme went to the studio to record its new album "Yía de Nuesu", which was mixed and mastered at UltraSound Studios (Portugal) in August 2011 by Daniel Cardoso
The lyrics of Llvme are inspired in the destructive power of fire and the past of our region. All of them are written in Leonese language, the native language of the ancient Kingdom of Leon, Spanish region where the members of the band are from.
Llvme is a Leonese word that means "fire".
Member Since:
marzo 30, 2008
Members:
ERIC --> Vocals
NANDU --> Guitars, bass, drums and percussion, keys, bagpipe, hurdy-gurdy, speech
CURTO --> Live Bass
BELIAL BÁEZ --> Live Guitars
Influences:
Shape of Despair, My Dying Bride, Negura Bunget, Folk Llïonés...
Sounds Like:
Doom-Black-Folk
Record Label:
My Kingdom Music