Play

Play Next

Add to queue
Play

Play Next

Add to queue

1,936 plays

Play

Play Next

Add to queue

150 plays

Play

Play Next

Add to queue

219 plays

Play

Play Next

Add to queue

284 plays

Play

Play Next

Add to queue

209 plays
Genre: Acoustic / Other

Location Burbank, California, US

Profile Views: 64021

Last Login: 5/13/2013

Member Since 5/6/2006

Record Label Dreamdance Records

Type of Label Indie

Bio

.. .. .. .. .. .. .. .. .. .. .. .. .. .. .. .. .. .. .......... ...... ........One Of Ed's (and my) Favorite Songs.. ....Wither - Dream Theater.. .... .. .. .. .. .. .. .. .... ..The loser behind the guitar... haha... ....Hey I'm Cody. I'm a senior in High School. I'm also an 18 year old self taught guitarist. A little over four years ago I started playing guitar and it's become a part of me. Music is my life - no matter what - it's always there, and because of that, I've decided to contribute to it by writing the most beautiful and meaningful songs I can. My hero's name is Jason Becker - he's living proof, if you have a love for something don't let anything stop you from getting it. He continues to amaze me, and I'm so honored to know him (look his ass up - www.myspace.com/jasonelibecker). My top five favorite guitarists are Jason Becker, Jake E. Lee, Edward Van Halen, John Petrucci and Dimebag Darrell, and my five favorite bands are Cacophony, Badlands, Van Halen, Dream Theater and Pantera. haha. I've got a Dean ML (Dime Slime), a Fender Prodogy (discontinued), a Kramer XLI (also discontinued) an Ibanez S470DXQM, and a Young and an Ovation accoustic. I mainly play the Ibanez S, the Dean and the Ovation though... ....On a more personal note, besides playing music, I love to listen to music. haha. And other than that, I love to just chill with friends. I have a few best friends who get me through my days, and they are the best of the best - Edward Bozoian, my beautiful girlfriend Briana Faulds, Jessica Bozoian, Jorge Martinez, Linus Merwin, Allison Kimbell, Kris Pancani, Wolfgang Criswell, Matt Trejo, Chase LaRussa and Andre Mourao. I love you guys so much..... ......My Philosophy.. ....I will never understand why we can't all just get along and love each other. In case you haven't noticed, we're all stuck here in the same place, and today could be the last for any one of us. Make it something special. I can't stress enough how much I think we should all make everyday memorable in some way. Get up. Go do something. Change someones life - better it in some way. Make a difference and become someone you can truly be proud of. Go out and be someone's hero. Go out and be someone that little kids can look up to. If you're driving by and you see someone on the side of the road looking under the hood of their car, stop and offer them some help. "Do unto others..." .. ....Why does everyone think being an asshole makes you cool? All it makes you is.. well.. an asshole. I think the coolest thing anyone can possibly do is to help someone in some way. Look at me - backwards hat, chain hanging from my waist, cutoff shirts, jeans, goatee, etc. For the most part, people who look and dress like me are complete assholes to people. They think they're "too cool for school", you know? They think they're intimidating. If you've ever met me, hopefully you've noticed that I'm not like that in the least. I like catching people off guard and not being what they expect - that whole "you can't judge a book by it's cover" thing. I've realized that we're all the same - black, white, brown, blue, purple - I don't care what fucking color you are - you're a person. There's absolutely no difference between a black dude's heart and a white dude's heart. When people ask me what "race" I am, I tell them "human", because as far as I'm concerned, the only race is the human race, and that's it..... ......Best Friends.. ........ ..........Edward Bozoian....... There are no words to describe what his friendship means to me, and I know if I tried to describe it, I'd end up disgracing it. So I'm going to keep it short. I grew up with him - thirteen years of my eighteen years on this earth, he's been there. As far back as I can remember, Edward has been a part of my life. I met him when I was four years old. We did everything together... twice. He was and is the ..ultimate.. friend, and even though he's no longer with us physically, I know he'll always be here with me and all of those whom he loved. I will miss his presence, his smile, his kindness, his positive energy and most of all, his laugh, everyday for the rest of my life. I know that even though he's not here anymore, he will remain my very best friend till the day ..I.. die and see him again. He was and always will be my big brother, and I can't thank him enough for that. I'll never forget the last words I said to him - "Alright, I love you bro. See you tomorrow". I'm glad I was asked to help carry his casket to his grave - although I never wanted to have to do that, I'm glad I did - he carried my ass around all over the place, the least I could do was carry him one time. I love you Ed. Don't get in any trouble up there without me. RIP.. ................Linus...., I've known since the first grade - back when he had that gay blue string tied to his glasses. haha. Him and I didn't really start becoming friends till right after school started during our sophmore year - that's when we'd go to In n Out every fucking friday and then just chill in downtown Burbank till twelve in the morning. Whether we're just walking down the street talking, or getting pulled over by the cops, we're always having fun... but I do wish the cops would stop pulling us over. lol. .. ........ ..........Allison.... has got to be one of the most laid back chicks I've ever met. We went out for a few weeks back in February, and I don't regret one moment I spent with her. She's super cool and a totally sweet person. Her mom and step dad totally rock… even though her mom kinda scares me. Don't get me wrong – she's a very kind woman.. it's just when Allison and I first started going out, she apparently said that if I ever hurt Allison, she'd break my knees… I'm not sure if she was serious or not, but I didn't wanna take any chances. Haha. I miss them all… and Belle and Kingston of course. :) .. ............ ....Jorge.... is like my brother - him and I are so fucking similar personality wise - it's hilarious. He has all of these crazy (but true) thoeries about shit and it's hilarious to listen to because they make so much sense. He's left handed and I taught him how to play the "Billie Jean" bass line on a right handed bass - therefore he played the right handed bass upside down.... therefore... he has mad skillz! haha. I love his family. His parents are so kind. He's joining the Airforce and I'm so fucking proud of him. He's one of the smartest guys I know and I love him. It's a bummer I didn't meet him earlier in life, but better late than never! .. .. .. .. ..Favorite Shit.. ......Favorite Color: Green.. ......Favorite Band(s): Van Halen, A7X, Badlands, Cacophony, Pantera, and Dream Theater... ......Favorite Fast Food: Panda Express.. ......Favorite Drink: Dr. Pepper, Monster and Bawls... ......Favorite Guitar: Ibanez S470 and Dean ML... ......Favorite Amp: Mesa Boogie Mark V, EVH 5150 III, and Bogner Uberschall... ......Favorite Guitar Player(s): EVH, Jake E. Lee, Jason Becker, Dimebag Darrell, and John Petrucci... ......Favorite Drummer(s): John Dolmayan (System of a Down) and Mike Portnoy (Dream Theater).. ......Favorite TV Station: Comedy Central.. ......Favorite Movie(s): Bill And Ted's Bogus Journey, Pineapple Express, Borat and Harold and Kumar... ......Favorite Moment: Every moment I spent kickin it with Edward... .. .. .. ..Random Trivia.. ......1. I like to wear my hats backwards because my Uncle John always wore them that way.. ......2. I think jeans with holes in the knees are comfortable.. ......3. I like to reminisce about the good ol' days, with my friend Edward. (even though we reminisce the same things every time) .. ......4. I don't like to play football or any other sport except basketball.. ......5. I always leave important things out when I'm telling stories, so I backtrack a lot. .. ......6. I like mint chip ice cream.. ......7. My favorite soda is Dr. Pepper thanks to my mommy. :) .. ......8. My dad is really embarrassing, but I still think he's the coolest.. ......9. I have three sisters - two younger and one older.. ......10. I used to want a brother, but not anymore cause being the only boy makes me feel special. :D haha. .. ......11. I have REALLY BAD LUCK with girls.. ......12. My best friends are cooler than yours.. ......13. I only have one ear pierced - the left one. In other words, I have the "not gay side" pierced .. ......14. I try to be as polite as possible (i.e. yes sir, yes ma'am, please, thank you, etc), even though I don't look like the kinda person who'd be like that. Lesson to be learned? - don't judge a book by it's cover... unless the cover looks really gay - then it's probably a gay book. lol. jkjkjk.. ......15. I ..sorta.. have a Bill and Ted, steriotypical surfer, "dude" accent.. ......16. I don't surf.. ......17. I feel uncomfortable calling adults by their first name.. ....18. My birthday is on January 4, which makes my half birthday on the 4th of July... ......19. I don't smoke pot, and I don't drink... ......20. My favorite color is green because when I was little, I thought the green Power Ranger was the shit..... ......21. I've noticed that people who's favorite color is green, like to make it known to the world. lol. The few, the proud, the green. haha. .. .. ......22. I earned my black belt (tae kwon do) when I was only nine years old... .. ......23. In September/October 2007 (I can't remember which month) I wrote an article about Jason Becker, entitled "Now His Guitar Gently Sleeps" (A take off the Beatles' "While My Guitar Gently Weeps), which was published in the Tolucan Times (over 10,000 readers!) .. .. ......24. System of a Down is the reason I started playing guitar - Aerials was the first song I figured out how to play... .. ......25. Valentines day of 2009 was (sadly) the first Valentines day I actually had a valentine. haha. That was really a great day. :) .. .. ......26. I'll care about anything you could possibly tell me, and if you've got any kind of problem I'll always give you my best answer. .. .. ......27. All I want to do (besides play music) is help people, be a nice guy, and care. .... ......28. Five albums I most frequently have blasting in my room are: "Dusk" by Badlands, "Avenged Sevenfold" by Avenged Sevenfold, "Art of Motion" by Andy McKee, "5150" by Van Halen and "Perspective" by Jason Becker..... ......29. I really want a fucking Greenville G2 Fanned Fret Acoustic guitar... like, I'd give my damn left nut for one of those... not the right one though....... ......30. My favorite number is 5150..... ......31. My brother is in the Airforce..... ......32. I know the best people in the world. ......33. I'm always right..... ......34. I miss the 90's..... ...... 35. I like to watch the History Channel.. ...... 36. I don't think the world is gonna end in 2012... ...... 37. I had my first crush in kindergarten... ...... 38. I consider myself very lucky to be where I am right now. ...... 39. I was run over by a car when I was 5... ...... 40. I used to collect Pokemon, Dragonball Z, Harry Potter, and Lord of the Rings cards... ...... 41. I'm a Star Wars/Harry Potter/LOTR geek... ......42. It's impossible to pressure me into doing anything - you can try it and see... .. .. .. .. ....Favorite Movies.. ....Lord of the Rings, Star Wars, Harry Potter, Band of Brothers, Bill and Ted's Exellent Adventure, X-Men, Spiderman, Sleepy Hallow, Halloween 1,2,4 and 5, Borat, The Ring, Joe Dirt, Scary Movie 1-4, Good Burger, Heavyweights, The Legendary Guitar of Jason Becker, Shawn of the Dead, The Pursuit of Happyness (yes the title is really spelled with a y), Friday, Next Friday, Friday After Next, Bill and Ted's Bogus Journey, Back to the Future 1-3, Pee Wee's Big Adventure, the Wedding Singer, 50 First Dates, Don't Be a Menace in South Central While Drinking A Juice in the Hood, Harold and Kumar Go to White Castle, Harold and Kumar Escape from Guantanamo Bay, Adventureland, The Curious Case of Benjamin Button, Taken, Fanboys, Wanted, Meet the Parents, Tenacious D, Meet the Fockers, the Sandlot, the Goonies, Signs, the Patriot, Superbad, Pineapple Express, I Am Legend, Role Models, Dodgeball, etc..... .. .. ....Favorite TV Shows.. ....South Park, Da Ali G Show, Mind of Mencia, Who's Line is it Anyway, Family Guy, the Simpsons, Dog the Bounty Hunter, anything on "Comedy Central Presents", Boy Meets World, E! True Hollywood Story, It Takes a Thief, Punk'D, Criss Angel Mindfreak, Law and Order: Criminal Intent, CSI, Reno 911, Mythbusters, and other crap... .. ......Guitar Solo.... .... .. .. .. .. .. ..

Members

...... ....R.I.P. Edward Bozoian, 1989 - 2009 ..My best friend in the whole world. .. I'll mourn for those who never knew you.....

Influences

My main influences are, .. .. Jason Becker.......... .. Edward Van Halen.. ...... ..Jake E. Lee.. ...... ..Daron Malakian ..(the reason I started playing guitar).. ...... ..Synyster Gates.. ...... ..Dimebag Darrell Abbott.. ...... ..Paul Gilbert.. ...... .. Yngwie Malmsteen.. ...... ..Randy Rhoads.. ...... ..John Petrucci.. ...... .. Andy McKee.. ...... ..Marty Friedman.. ...... ..Uli Jon Roth.. ...... ..Herman Li.. ...... ..Buckethead.. ...... ..Mark Tremonti.......... .. Also, my father, Kevin McKenna, who not only is an awesome dad, but is also trying to enlighten America, by founding a non profit organization (IDEAS) that produces a series of social and political based documentaries. Please visit his site, www.ideasfilm.org Him and I are currently doing a documentary on Jason Becker's life. ......Other Influences:.. ....Claudio Sanchez, Travis Stever, Erik Mongrain, David Lee Roth, Sam Totman, Eric Clapton, George Harrison, Steven Seagal, Serj Tankian, Jake Shimabukuro, Sammy Hagar, that black guy with the guitar and the turban and the rollerskates down at Venice Beach, Jeff Beck, Chuck Norris, Billy Gibbons and all living and non-living beings that inspire. .... ......Favorite Bands/Artists.. ....Jason Becker.., ..Van Halen.., ..Down.., ..Badlands.., ..Cacophony.., ..Coheed and Cambria.., Shabutie, ..Avenged Sevenfold.., Damageplan, Jimi Hendrix, Joe Cocker, Iron Maiden, The Beatles, Serj Tankian, Erik Mongrain, ..Disturbed.., Lynard Skynard, Desecrate, Greg Howe, Jack Johnson, Creed, ZZ Top, Led Zepplin, Ozzy Osbourne, The Rolling Stones, Jake Shimabukuro, Sammy Hagar and the Wabos, ..Alter Bridge.., Scars on Broadway, ..Korn.., Hinder, David Lee Roth, Roy Orbison, Aerosmith, Blackmore's Night, Iced Earth, ..Jake E. Lee.., The Righteous Brothers, Fozzy, ..Hell Yeah!.., Judas Priest, Interpol, Pink Floyd, John Lennon, ..Yngwie Malmsteen.., Andres Segovia, Finger Eleven, Dream Theater, Eiffel 65, Eric Clapton, Donovan, ..Buckethead.., ..System of a Down.., Bob Marley, The Mayfield Four, ..Symphony X.., Deep Purple, Marty Friedman, Formosa, ..Counting Crows.., G&R, Nickelback, ..Pantera.., Queen, Staind, Steve Vai, Tenacious D, The Who, Weird Al, Dr. Poet and the Hobros, ..Dragonforce.., ..Michael Jackson.., ..Sublime.., ..Andy McKee.., Breaking Benjamin, ..Killswitch Engage.. and ..Foo Fighters.....

Sounds Like

Controlled Insanity
14:12 | 458 plays | Sep 24 2007
Bio:
One Of Ed's (and my) Favorite Songs
Wither - Dream Theater
The loser behind the guitar... haha.
Hey I'm Cody. I'm a senior in High School. I'm also an 18 year old self taught guitarist. A little over four years ago I started playing guitar and it's become a part of me. Music is my life - no matter what - it's always there, and because of that, I've decided to contribute to it by writing the most beautiful and meaningful songs I can. My hero's name is Jason Becker - he's living proof, if you have a love for something don't let anything stop you from getting it. He continues to amaze me, and I'm so honored to know him (look his ass up - www.myspace.com/jasonelibecker). My top five favorite guitarists are Jason Becker, Jake E. Lee, Edward Van Halen, John Petrucci and Dimebag Darrell, and my five favorite bands are Cacophony, Badlands, Van Halen, Dream Theater and Pantera. haha. I've got a Dean ML (Dime Slime), a Fender Prodogy (discontinued), a Kramer XLI (also discontinued) an Ibanez S470DXQM, and a Young and an Ovation accoustic. I mainly play the Ibanez S, the Dean and the Ovation though.
On a more personal note, besides playing music, I love to listen to music. haha. And other than that, I love to just chill with friends. I have a few best friends who get me through my days, and they are the best of the best - Edward Bozoian, my beautiful girlfriend Briana Faulds, Jessica Bozoian, Jorge Martinez, Linus Merwin, Allison Kimbell, Kris Pancani, Wolfgang Criswell, Matt Trejo, Chase LaRussa and Andre Mourao. I love you guys so much.
My Philosophy
I will never understand why we can't all just get along and love each other. In case you haven't noticed, we're all stuck here in the same place, and today could be the last for any one of us. Make it something special. I can't stress enough how much I think we should all make everyday memorable in some way. Get up. Go do something. Change someones life - better it in some way. Make a difference and become someone you can truly be proud of. Go out and be someone's hero. Go out and be someone that little kids can look up to. If you're driving by and you see someone on the side of the road looking under the hood of their car, stop and offer them some help. "Do unto others..."
Why does everyone think being an asshole makes you cool? All it makes you is.. well.. an asshole. I think the coolest thing anyone can possibly do is to help someone in some way. Look at me - backwards hat, chain hanging from my waist, cutoff shirts, jeans, goatee, etc. For the most part, people who look and dress like me are complete assholes to people. They think they're "too cool for school", you know? They think they're intimidating. If you've ever met me, hopefully you've noticed that I'm not like that in the least. I like catching people off guard and not being what they expect - that whole "you can't judge a book by it's cover" thing. I've realized that we're all the same - black, white, brown, blue, purple - I don't care what fucking color you are - you're a person. There's absolutely no difference between a black dude's heart and a white dude's heart. When people ask me what "race" I am, I tell them "human", because as far as I'm concerned, the only race is the human race, and that's it.
Best Friends
..

Edward Bozoian.....

There are no words to describe what his friendship means to me, and I know if I tried to describe it, I'd end up disgracing it. So I'm going to keep it short. I grew up with him - thirteen years of my eighteen years on this earth, he's been there. As far back as I can remember, Edward has been a part of my life. I met him when I was four years old. We did everything together... twice. He was and is the ultimate friend, and even though he's no longer with us physically, I know he'll always be here with me and all of those whom he loved. I will miss his presence, his smile, his kindness, his positive energy and most of all, his laugh, everyday for the rest of my life. I know that even though he's not here anymore, he will remain my very best friend till the day I die and see him again. He was and always will be my big brother, and I can't thank him enough for that. I'll never forget the last words I said to him - "Alright, I love you bro. See you tomorrow". I'm glad I was asked to help carry his casket to his grave - although I never wanted to have to do that, I'm glad I did - he carried my ass around all over the place, the least I could do was carry him one time. I love you Ed. Don't get in any trouble up there without me. RIP

..
Linus

.., I've known since the first grade - back when he had that gay blue string tied to his glasses. haha. Him and I didn't really start becoming friends till right after school started during our sophmore year - that's when we'd go to In n Out every fucking friday and then just chill in downtown Burbank till twelve in the morning. Whether we're just walking down the street talking, or getting pulled over by the cops, we're always having fun... but I do wish the cops would stop pulling us over. lol.
..

Allison

.. has got to be one of the most laid back chicks I've ever met. We went out for a few weeks back in February, and I don't regret one moment I spent with her. She's super cool and a totally sweet person. Her mom and step dad totally rock… even though her mom kinda scares me. Don't get me wrong – she's a very kind woman.. it's just when Allison and I first started going out, she apparently said that if I ever hurt Allison, she'd break my knees… I'm not sure if she was serious or not, but I didn't wanna take any chances. Haha. I miss them all… and Belle and Kingston of course. :)

..
Jorge

.. is like my brother - him and I are so fucking similar personality wise - it's hilarious. He has all of these crazy (but true) thoeries about shit and it's hilarious to listen to because they make so much sense. He's left handed and I taught him how to play the "Billie Jean" bass line on a right handed bass - therefore he played the right handed bass upside down.... therefore... he has mad skillz! haha. I love his family. His parents are so kind. He's joining the Airforce and I'm so fucking proud of him. He's one of the smartest guys I know and I love him. It's a bummer I didn't meet him earlier in life, but better late than never!
Favorite Shit
Favorite Color: Green
Favorite Band(s): Van Halen, A7X, Badlands, Cacophony, Pantera, and Dream Theater.
Favorite Fast Food: Panda Express
Favorite Drink: Dr. Pepper, Monster and Bawls.
Favorite Guitar: Ibanez S470 and Dean ML.
Favorite Amp: Mesa Boogie Mark V, EVH 5150 III, and Bogner Uberschall.
Favorite Guitar Player(s): EVH, Jake E. Lee, Jason Becker, Dimebag Darrell, and John Petrucci.
Favorite Drummer(s): John Dolmayan (System of a Down) and Mike Portnoy (Dream Theater)
Favorite TV Station: Comedy Central
Favorite Movie(s): Bill And Ted's Bogus Journey, Pineapple Express, Borat and Harold and Kumar.
Favorite Moment: Every moment I spent kickin it with Edward.
Random Trivia
1. I like to wear my hats backwards because my Uncle John always wore them that way
2. I think jeans with holes in the knees are comfortable
3. I like to reminisce about the good ol' days, with my friend Edward. (even though we reminisce the same things every time)
4. I don't like to play football or any other sport except basketball
5. I always leave important things out when I'm telling stories, so I backtrack a lot.
6. I like mint chip ice cream
7. My favorite soda is Dr. Pepper thanks to my mommy. :)
8. My dad is really embarrassing, but I still think he's the coolest
9. I have three sisters - two younger and one older
10. I used to want a brother, but not anymore cause being the only boy makes me feel special. :D haha.
11. I have REALLY BAD LUCK with girls
12. My best friends are cooler than yours
13. I only have one ear pierced - the left one. In other words, I have the "not gay side" pierced
14. I try to be as polite as possible (i.e. yes sir, yes ma'am, please, thank you, etc), even though I don't look like the kinda person who'd be like that. Lesson to be learned? - don't judge a book by it's cover... unless the cover looks really gay - then it's probably a gay book. lol. jkjkjk
15. I sorta have a Bill and Ted, steriotypical surfer, "dude" accent
16. I don't surf
17. I feel uncomfortable calling adults by their first name
18. My birthday is on January 4, which makes my half birthday on the 4th of July.
19. I don't smoke pot, and I don't drink.
20. My favorite color is green because when I was little, I thought the green Power Ranger was the shit.
21. I've noticed that people who's favorite color is green, like to make it known to the world. lol. The few, the proud, the green. haha.
22. I earned my black belt (tae kwon do) when I was only nine years old.
23. In September/October 2007 (I can't remember which month) I wrote an article about Jason Becker, entitled "Now His Guitar Gently Sleeps" (A take off the Beatles' "While My Guitar Gently Weeps), which was published in the Tolucan Times (over 10,000 readers!)
24. System of a Down is the reason I started playing guitar - Aerials was the first song I figured out how to play.
25. Valentines day of 2009 was (sadly) the first Valentines day I actually had a valentine. haha. That was really a great day. :)
26. I'll care about anything you could possibly tell me, and if you've got any kind of problem I'll always give you my best answer.
27. All I want to do (besides play music) is help people, be a nice guy, and care.
28. Five albums I most frequently have blasting in my room are: "Dusk" by Badlands, "Avenged Sevenfold" by Avenged Sevenfold, "Art of Motion" by Andy McKee, "5150" by Van Halen and "Perspective" by Jason Becker.
29. I really want a fucking Greenville G2 Fanned Fret Acoustic guitar... like, I'd give my damn left nut for one of those... not the right one though...
30. My favorite number is 5150.
31. My brother is in the Airforce.
32. I know the best people in the world.
33. I'm always right.
34. I miss the 90's.
35. I like to watch the History Channel
36. I don't think the world is gonna end in 2012.
37. I had my first crush in kindergarten.
38. I consider myself very lucky to be where I am right now. 39. I was run over by a car when I was 5. 40. I used to collect Pokemon, Dragonball Z, Harry Potter, and Lord of the Rings cards. 41. I'm a Star Wars/Harry Potter/LOTR geek. 42. It's impossible to pressure me into doing anything - you can try it and see.
Favorite Movies
Lord of the Rings, Star Wars, Harry Potter, Band of Brothers, Bill and Ted's Exellent Adventure, X-Men, Spiderman, Sleepy Hallow, Halloween 1,2,4 and 5, Borat, The Ring, Joe Dirt, Scary Movie 1-4, Good Burger, Heavyweights, The Legendary Guitar of Jason Becker, Shawn of the Dead, The Pursuit of Happyness (yes the title is really spelled with a y), Friday, Next Friday, Friday After Next, Bill and Ted's Bogus Journey, Back to the Future 1-3, Pee Wee's Big Adventure, the Wedding Singer, 50 First Dates, Don't Be a Menace in South Central While Drinking A Juice in the Hood, Harold and Kumar Go to White Castle, Harold and Kumar Escape from Guantanamo Bay, Adventureland, The Curious Case of Benjamin Button, Taken, Fanboys, Wanted, Meet the Parents, Tenacious D, Meet the Fockers, the Sandlot, the Goonies, Signs, the Patriot, Superbad, Pineapple Express, I Am Legend, Role Models, Dodgeball, etc.
Favorite TV Shows
South Park, Da Ali G Show, Mind of Mencia, Who's Line is it Anyway, Family Guy, the Simpsons, Dog the Bounty Hunter, anything on "Comedy Central Presents", Boy Meets World, E! True Hollywood Story, It Takes a Thief, Punk'D, Criss Angel Mindfreak, Law and Order: Criminal Intent, CSI, Reno 911, Mythbusters, and other crap.
Guitar Solo
Member Since:
May 06, 2006
Members: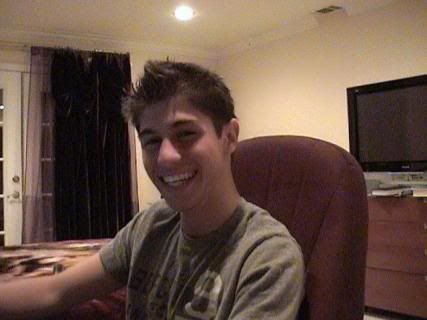 R.I.P. Edward Bozoian, 1989 - 2009
My best friend in the whole world.
I'll mourn for those who never knew you...
Influences:
My main influences are,
Jason Becker
Edward Van Halen
Jake E. Lee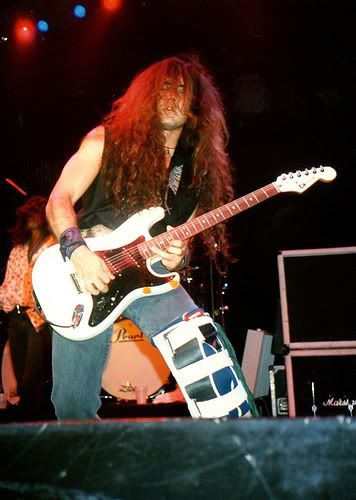 Daron Malakian
(the reason I started playing guitar)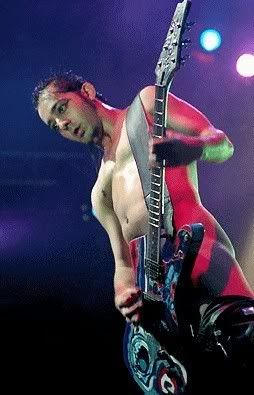 Synyster Gates
Dimebag Darrell Abbott
Paul Gilbert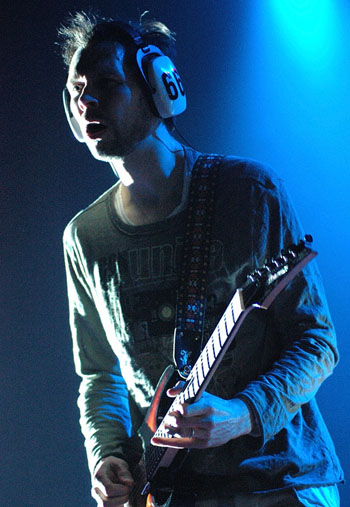 Yngwie Malmsteen
Randy Rhoads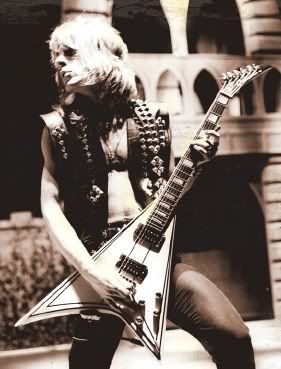 John Petrucci
Andy McKee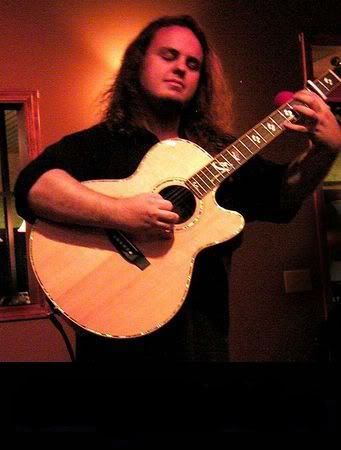 Marty Friedman
Uli Jon Roth
Herman Li
Buckethead
Mark Tremonti
Also, my father, Kevin McKenna, who not only is an awesome dad, but is also trying to enlighten America, by founding a non profit organization (IDEAS) that produces a series of social and political based documentaries. Please visit his site, www.ideasfilm.org Him and I are currently doing a documentary on Jason Becker's life.
Other Influences:
Claudio Sanchez, Travis Stever, Erik Mongrain, David Lee Roth, Sam Totman, Eric Clapton, George Harrison, Steven Seagal, Serj Tankian, Jake Shimabukuro, Sammy Hagar, that black guy with the guitar and the turban and the rollerskates down at Venice Beach, Jeff Beck, Chuck Norris, Billy Gibbons and all living and non-living beings that inspire.
Favorite Bands/Artists
Jason Becker, Van Halen, Down, Badlands, Cacophony, Coheed and Cambria, Shabutie, Avenged Sevenfold, Damageplan, Jimi Hendrix, Joe Cocker, Iron Maiden, The Beatles, Serj Tankian, Erik Mongrain, Disturbed, Lynard Skynard, Desecrate, Greg Howe, Jack Johnson, Creed, ZZ Top, Led Zepplin, Ozzy Osbourne, The Rolling Stones, Jake Shimabukuro, Sammy Hagar and the Wabos, Alter Bridge, Scars on Broadway, Korn, Hinder, David Lee Roth, Roy Orbison, Aerosmith, Blackmore's Night, Iced Earth, Jake E. Lee, The Righteous Brothers, Fozzy, Hell Yeah!, Judas Priest, Interpol, Pink Floyd, John Lennon, Yngwie Malmsteen, Andres Segovia, Finger Eleven, Dream Theater, Eiffel 65, Eric Clapton, Donovan, Buckethead, System of a Down, Bob Marley, The Mayfield Four, Symphony X, Deep Purple, Marty Friedman, Formosa, Counting Crows, G&R, Nickelback, Pantera, Queen, Staind, Steve Vai, Tenacious D, The Who, Weird Al, Dr. Poet and the Hobros, Dragonforce, Michael Jackson, Sublime, Andy McKee, Breaking Benjamin, Killswitch Engage and Foo Fighters.
Sounds Like:
Controlled Insanity
Record Label:
Dreamdance Records