Play

Play Next

Add to queue
Play

Play Next

Add to queue

812 plays

Play

Play Next

Add to queue

502 plays

Play

Play Next

Add to queue

432 plays

Play

Play Next

Add to queue

309 plays

Play

Play Next

Add to queue

5,813 plays
Bio

In spanish
Formados en 1998, como una banda de rock surf principalmente instrumental. En 2002 editan su primer grabación oficial titulada "Los Magníficos".

Tiempo después algunos cambios en la alineación llevan a la banda a influenciarse de sonidos más sucios y primitivos. De esta forma Los Magníficos adoptan un estilo más cercano al psycho garage, con un poco de sicodelia y breves toques de surf. Así editan su segundo disco titulado "Perversitas" en el 2005.

En agosto del 2008, después de 10 años, Los Magníficos deciden separarse y se despiden dando un último show en el Fuzz On Club del DF.

En 2010 presentan el disco en acetato 12" "Los Magníficos contra las Mostras", grabación realizada en 2007 y que nunca antes había sido editada. El éxito en el show presentación de este disco los hace regresar de las tumbas para seguir activos en la escena garage punk- surfera actual.

En inglés
Formed in 1998, first like an instro surf rock band. In 2002 realesed their first official recording, titled "Los Magníficos".

Later after changed line-up, the band take most raw and dirty influences. Los Magnificos turned into a garage punk band, with a lot of psycho and a touch of surf, in that way released a second album, "Perversitas" in 2005.

In august 2008, after 10 years, Los Magnificos dissolved, and did one last show in the Fuzz On Club in Mexico, DF.

In 2010, presents "Los Magnificos contra las Mostras", a 12" vinyl recording made in 2007 and never before published. A great success in the presentation show of this album makes to Los Magnificos back from the graves to stay sick in the garage punk-surf scene today.

Discografía

12"



Los Magníficos contra las Mostras EP + Las grabaciones perdidas
2010, Veneno Records

CD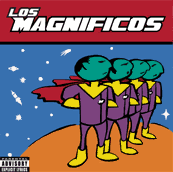 Los Magníficos
2002, Discos eMe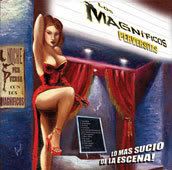 Perversitas
2005, Discos eMe/Grabaxiones Alicia


ACOPLADOS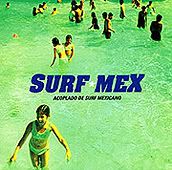 Surf Mex
2001, Grabaxiones Alicia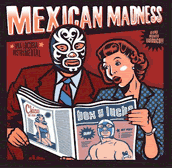 Mexican Madness
2002, Isotonic Records/ Grabaxiones Alicia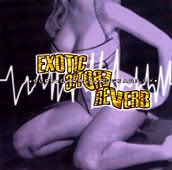 Exotic Erotic Reverb
2003, Discos eMe/ Bakita Records



Melodías Intoxicadas
2003, PP Lobo Rekords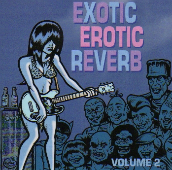 Exotic Erotic Reverb 2
2010, Veneno Records/Esquilo Records


....