Play

Play Next

Add to queue
Play

Play Next

Add to queue

2,104 plays

Play

Play Next

Add to queue

1,141 plays

Play

Play Next

Add to queue

715 plays

Play

Play Next

Add to queue

3,318 plays
Genre: Acoustic / Folk / Indie

Location Cincinnati, Ohio, Un

Profile Views: 94703

Last Login: 5/29/2011

Member Since 2/25/2006

Website www.ronstadt.com/lostinholland/

Record Label VAPOR RECORDS

Type of Label Indie

Bio

"I loved josh from the moment I heard his music. He has a depth, and you cannot deny that." - Neil Young, Sundance 08' "An awesome fusion of sound...Josh's brilliant folk twinged guitar runs being complemented by Michael's wonderful, soaring cello." - Scott Sandie, Broken Arrow Magazine 2008 .... "He has created an album of love, loss and regret for some of the things he's had to do" -Jason Rovou, CNN .... As the sun broke into the sky and began to burn, Josh Hisle was returning from yet another sleepless night of fighting a faceless enemy. With his mind racing towards a breaking point, he needed an outlet to release all the anger and pain. He dropped his gear, put down his rifle, and picked up an acoustic guitar. As a result, his songwriting background and combat experience bring forth passion and truth, both virtues rarely seen in today's music. But as all things are completed, altered and improved, so was Lost In Holland. Josh had returned from the Sundance Film Festival hungry for the road after promoting Neil Young's movie CSNY: Déjà Vu and in walks Michael G. Ronstadt...and the rest was history. Michael's extreme cello style and extensive knowledge of songwriting and performance bring a blazing fire of skill, emotion and delivery that will leave you amazed, among other things. Michael has shared the stage with artists like David Bromberg, Linda Ronstadt, and Murial Anderson in addition to an extensive solo career. In 2008 Lost In Holland performed at Neil Young's Annual Bridge School Benefit Concert. In June 2010, they were featured artists on The Morning Blend television show in Tucson, AZ, and in 2009 performed live on 91.1FM WTJU's "Folk & Beyond". Lost In Holland has toured throughout the United States and Canada, making waves wherever they go. This duo, this musical revolution, is nothing short of brilliance..... .... For Booking: REVOLT TALENT AGENCY Ryan St. Claire - revolttalentagency@gmail.com 520.730.5768 OR 513.490.7767

Members

..Joshua Hisle - Guitar/Vocals.. .. ..Michael Ronstadt - Cello/Vocals.. .. ..

Influences

.. .. .. .. .. .. .. .. .. .. .. .. .. .. .. .. .. .. .. .. .. .. .. .. .. .. .. .. .. .. .. .. .. .. .. .. .. .. .. .. .. .. .... .. .. .. .. .. ..

Sounds Like
No recent updates in this category.
Why not...
02:04 | 417 plays | Jan 16 2008
Bio:
"An awesome fusion of sound...Josh's brilliant folk twinged guitar runs being complemented by Michael's wonderful, soaring cello." - Scott Sandie, Broken Arrow Magazine 2008
"He has created an album of love, loss and regret for some of the things he's had to do" -Jason Rovou, CNN
"I loved josh from the moment I heard his music. He has a depth, and you cannot deny that." - Neil Young, Sundance 08'
As the sun broke into the sky and began to burn, Josh Hisle was returning from yet another sleepless night of fighting a faceless enemy. With his mind racing towards a breaking point, he needed an outlet to release all the anger and pain. He dropped his gear, put down his rifle, and picked up a nasty broken acoustic he and his brothers laughingly called "the vet". He stepped out the door of his haggard shelter and sat down to play. Not long into that morning he had completed the song, "a traitor's death". Wanting to express his feelings of pain, loss and the mismanagement of the war, it was nearly impossible to keep these songs to himself. Josh was an infantry squad leader and his songs didn't exactly promote the Iraq war. If his squad knew he felt this way, they may begin to doubt the cause, thus rendering him ineffective as a leader. His mission was not to kill, but to bring them home alive. Day after day and fight after fight, he wrote alone, never to play these songs for his marines. It wasn't until he returned home, and left the corps a decorated veteran, that he started to play these songs live for audiences in the states. One evening, just a few minutes before playing at a local bar, Josh received a phone call from filmmaker and old friend, Mike Cerre. Mike asked him to come to Columbus and play with Neil Young as part of a documentary. Josh quickly set out to record "A Traitors Death". The next step was obvious and Josh began recording the album that was burning inside. His songwriting background and combat experience bring forth passion and truth, both virtues rarely seen in today's music. But as all things are completed, altered and improved, so was lost in holland. Josh had returned from the Sundance film festival hungry for the road and ready to build a band...then, in walks Michael G. Ronstadt...and the rest was history. Michael's extreme cello style and extensive knowledge of songwriting and performance bring a blazing fire of skill, emotion and delivery that will leave you amazed, among other things. This duo, this revolution, is nothing short of brilliance.
For Booking: 520.730.5768 - treblig@ronstadt.com ..
This profile was edited with
layouts.grownupgeek.com Editor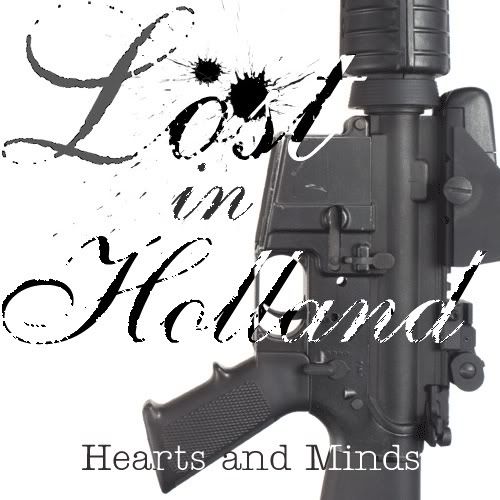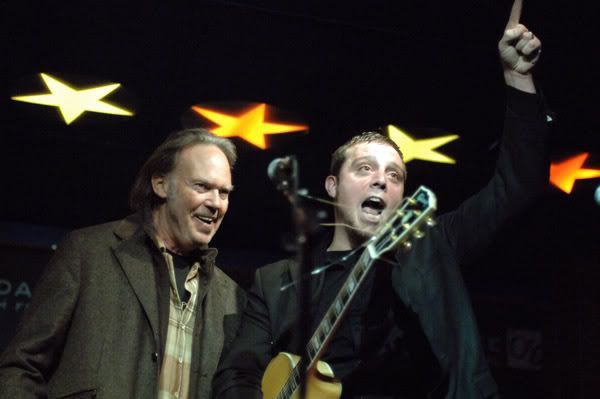 ..
Member Since:
February 25, 2006
Members:
Joshua Hisle - Guitar/Vocals
Michael Ronstadt - Cello/Vocals
..
Influences:
..
Record Label:
VAPOR RECORDS