No recent updates in this category.
Why not...
joe romeiro hasn't earned any badges yet... have you?
General

member of the shark research institute .diving , sharks ,shipwrecks, whales,anything big in the sea and come to think of it all the small stuff too. underwater videography,tattooing video games, drawing...

..

Music

Movies

JAWS

, a thin red line "sooo good" amovie where the place videography outwieghs the bullshit .Boondock saints,

Momento

,

Seven

,

anything cousteau

,

first three star wars

,

DUNE

,

THE BIG BLUE 300

, blue water white death

,

back-door sluts 9

,

but only 9

,

i found the others contrived..almost methodical and i was never surpised at the ending....

Books

ANYTHING BY HUNTER!!SHADOW DIVERS,deep decent,the last dive ,the old man n the sea, stephen king choke, interview with a vampire ,blue merridian,i like gary larson cartoon books.. and anything about nature the sea, sharks anything like that.

Heroes

quint from JAWS, "Trash" Plant ,Valorie and ron Taylor,william palmer ,bill cambell,jim abernethy ,matt simi ,kat wade ,jim abernethy ,scott davis,and mywhole family of sharky buds...billy curaton ... R.I.P. my old friend my parents.and c-note and mikey they are like the brothers i never had and bill fisher ,you rock bro
Play

Play Next

Add to queue

Play

Play Next

Add to queue

Play

Play Next

Add to queue
About me:
I was born in the Azores.I moved here as a boy . I founded and own Black Lotus Tattoo Studios in North Kingstown and now Providence Rhode Island.Ive always been on the ocean since i was a kid .I saw my first shark when i was 5 and I've been all about them since .
333-a lateral line (excerpt ) from joe romeiro on Vimeo.
I work at the shop and dive a lot. I freelance shoot underwater video as well as try to put a lot of my own stuff together . If you wanna see some of the things ive seen then please watch my videos 333
333

..
Myspace Layouts at Pimp-My-Profile.com / Green
333-extinction
http://vids.myspace.com/index.cfm?fuseaction=vids....
..
Visit iDive Sharks
Who I'd like to meet:
.peter benchley, Jacques Yves Cousteau R.I.P. hunter s. ...
r.ip
., hemmingway, danny oldman . william shatner..steve zisso,paulwatson Andre Hartman, anyone who loves the same stuff .Lifes to short to waste time...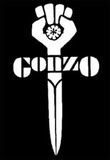 Status:

In a Relationship

Here for:

Networking, Dating, Serious Relationships, Friends

Hometown:

sao matteos

Orientation:

Straight

Body type:

6' 3" / Athletic

Zodiac Sign:

Scorpio

Children:

Someday

Smoke / Drink:

No / No

Occupation:

Owner Black Lotus Tattoo Studios, 333 Productions