Play

Play Next

Add to queue
Play

Play Next

Add to queue

4,228 plays

Play

Play Next

Add to queue

2,885 plays

Play

Play Next

Add to queue

1,008 plays

Play

Play Next

Add to queue

1,992 plays

Play

Play Next

Add to queue

74 plays
Genre: Alternative / Lyrical / Pop

Location Home of the best bad things and recovery from them, California, Un

Profile Views: 113457

Last Login: 10/21/2011

Member Since 1/25/2008

Record Label Majority of One Records

Type of Label Indie

Bio

LOUISE GOFFIN JUST RELEASED "Lookout Mountain" on iTunes! Louise Goffin launched a major-label recording career while she was still a teenager. In 2008 her self-released CD, Bad Little Animals displayed a sophisticated song craft balancing highly personal lyrics with artful pop hooks, romantic melancholy with a triumphant edge. Her songs reveal both poetic vulnerability and a powerful woman, clearly in charge of her own destiny. Music always has been a significant part of Goffin's life. By no choice of her own she sprung from the creative and prolific songwriting legends Carole King and Gerry Goffin - and too compelling to get away with sidestepping the music arena early when her lineage piqued industry interest when she was 17. Fortunately armed with talent and royalty pop instinct allure she was able to refine and sharpen her sound and style as distinct from her parents over the course of her career. Goffin performed her first gig when she was 17 opening for Jackson Browne at the Troubadour (her first answer to the invitation was a shy "no" and then she mustered up the courage to call back and change her mind!); a year later, she released her debut album, Kid Blue. (check out the video on YouTube) Louise possessed a certain toughness and self-assurance from the very beginning, and has continued to have a contemporary cool that has taken her work in a direction proven to give her a distinct sound, striking a refreshing chord with listeners of all ages. Perhaps its because of the time she spends between releases, with time to live and find depth in her worldly perceptions, her creations continue to be interesting, and unpredictable. Her new single "Lookout Mountain", released Dec. 2010, is an exciting teaser. Check out her most recent CD collection, Bad Little Animals, which was the product of much fruitful collaboration with old friends and new colleagues. The work shows Goffin's unique transatlantic sensibility (she was signed and lived in London as a recording artist part of her music career) Among her collaborators are songwriter-arranger Marcella Detroit (formerly one-half of the London-based pop duo, Shakespear's Sister), Anna Waronker (singer-songwriter of L.A. group That Dog), Ian Sefchick (from San Franciso rockers, Creeper Lagoon), Jodi Marr (composer-producer for international pop star Mika), John Parish (longtime cohort of Polly Harvey) and the extraordinary arranger Paul Buckmaster (mastermind behind the strings on Elton John's classic LPs). "Hurt People" is the most raw, unadorned track on Bad Little Animals. "Miss You," is irresistible in its exuberance, a "turn it up" modern day anthem. It's sonic intelligence, benefits from her winning collaboration with producer Greg Wells - a match that pushes both to their musical best. "More Of It," written and played in 7/8 time, is highly innovative and shows her to be highly versatile. "Pink Champagne, which opens the Bad Little Animals disc, channels a Scissors Sisters, naughty-but-nice feel, a woozy march around a bar-room floor, cocktail glass in hand. A must have -"Archives," - a gorgeous ballad enhanced by Buckmaster's eloquent string arrangement, and at the heart of the CD. Stellar. "The piano became home for me again, almost like church -- a spiritual place to rest my hands and soul."said Louise. NOW LOOKOUT MOUNTAIN, LONG AWAITED TEASER - BUY IT ON ITUNES! http://www.twitter.com/louisegoffin .Rare pre-MTV footage. Promo video for Electra-Asylum debut, "Kid Blue" produced by Danny Kortchmar. When George Orwells 1984 was a book about the future...

Members

Influences

Sounds Like
No recent updates in this category.
Why not...
02:25 | 250 plays | Sep 11 2010
Bio:
..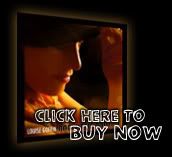 Louise Goffin, who launched a major-label recording career while she was still a teenager, is marking her full-time return to the studio and the stage with a self-released CD, Bad Little Animals. Displaying a sophisticated song craft, Goffin balances highly personal lyrics with artful pop hooks, romantic melancholy with moving-on determination.

Music always been a significant part of Goffin's life. As the daughter of songwriting legends Carole King and Gerry Goffin, her lineage piqued music industry interest early on. Goffin performed her first gig as a 17 year-old, opening for Jackson Browne at the Troubadour; a year later, she had released her debut album, Kid Blue. Goffin was clearly a natural, but her songs were not cast in her parents' image. From the start, she possessed a certain toughness and self-assurance, a contemporary cool that took her work in a direction all her own.

Bad Little Animals was the product of much fruitful collaboration with old friends and new colleagues from Los Angeles, where she resides now, and London, her one-time home. The work they created together represents Goffin's unique transatlantic sensibility. Among her collaborators are songwriter-arranger Marcella Detroit (formerly one-half of the London-based pop duo, Shakespear's Sister), Anna Waronker (singer-songwriter of L.A. group That Dog), Ian Sefchick (from San Franciso rockers, Creeper Lagoon), Jodi Marr (composer-producer for international pop star Mika), John Parish (longtime cohort of Polly Harvey) extraordinary arranger Paul Buckmaster (mastermind behind the strings on Elton John's classic LPs) and producer/musician Greg Wells (One Republic, Mika).

"Hurt People" is the most raw, unadorned track on Bad Little Animals. "Miss You," on the other hand, has an almost teen-like exuberance, a modern take on a new wave sound. "More Of It," played in 7/8 time, takes a very different approach: "I was inspired by some early Tricky albums and I wanted to capture a story-telling talk approach rather than a predictable pop melody." "Pink Champagne, which opens the disc, channels a Scissors Sisters, naughty-but-nice feel, a woozy march around a bar-room floor, cocktail glass in hand.

"Archives," a gorgeous ballad enhanced by Buckmaster's eloquent string arrangement, is at the heart of both the CD lineup and the process that brought Goffin back to the studio. Says Goffin, "'Archives' is one of my favorite songs on the CD. When I wrote the song, it felt like a monumental task to take my creative self out of the house and into the home studio I rarely recorded in, yet had co-built. My muse and confidence had become almost anorexic through years of neglecting it, even though it was in favor of developing other facets and strengths I now value in my life, including the joy and challenge of raising two boys. I showed up at the piano with no pre-planned agenda, and 'Archives' came out. I was able to record what I had played on the piano, and the piano became home for me again, almost like church -- a spiritual place to rest my hands and soul."

Bad Little Animals represents a musical journey Goffin embarked upon when she had barely grown up; the emotions she's revealed and the stories she'd told since then have kept us listening for years. This is the sound of life, as well as work, in progress.

-- Michael Hill
Rare pre-MTV footage. Promo video for Electra-Asylum debut, "Kid Blue" produced by Danny Kortchmar. When George Orwells 1984 was a book about the future.
Member Since:
January 25, 2008
Record Label:
Majority of One Records