No recent updates in this category.
Why not...
Engine Company 7 hasn't earned any badges yet... have you?
General

Our members are from all over Louisville (and beyond), and our interest are just as varied. The crew of E7 (14 men divided into 3 shifts) includes many athletes, scholars, outdoorsmen and hardcore HALO players. Some single, some family guys. All of us are dedicated to providing the best service possible to the neighborhoods surrounding us. We take pride in knowing our jobs and our district and performing aggressively; whether on the firegrounds, a medical emergency or another emergency scene.

This image links to the Louisville Professional Firefighter's site, where additional photos and info can be found.

For information about the organization and operations of the Louisville Fire Department, click here. Join and post on the IAFF's Yahoo Group if you're a professional firefighter or supporter of the firefighter's international union. Another interesting page is Engine of Democracy, about Louisville politics from a firefighter's perspective.

Music

Heroes

2010 LFD Recruitment Drive!

Applications Will Be Accepted This Year!

Being a firefighter on the nation's third oldest professional department can be demanding and extremely rewarding.Today, the LFD responds to all types of emergencies. We must provide an effective response to fires, haz-mat, medical emergencies, trench and collapse rescue, water rescue and recovery, high-angle rescue, auto, elevator and machinery rescue, gas leaks and explosions, natural disasters and mass casualty incidents of all types. We provide support to police and EMS in the form of response to domestic violence, drug labs, assaults, high-risk warrants, SWAT and many joint-operations of the emergency and non-emergency type. Click here for info on joining the Louisville Fire Department.

Metro Government is budgeting to hire a greatly needed new class of recruits at the Louisville Fire Academy, however the Civil Service Department has not yet notified the LFD when they can begin the hiring process. Typically, Civil Service begins accepting apps in the Spring at 601 W. Jefferson St or online. Click here to have your name placed on the e-mail notification list or to view details about the LFD Physical Agility Test, the hiring process and benefits information.




DISCLAIMER

The Engine Company 7 Myspace page is neither affiliated with, nor specifically representative of the Louisville Fire Department, the City of Louisville or Metro Government. The media, information, opinions and comments on and linked to this site do not reflect the Louisville Fire Department, the City of Louisville or Metro Government. This page is operated by Engine 7 firefighters, only while off-duty, for the purposes of entertainment and the development of positive relationships within the community that the Louisville Fire Department serves. It is our hope that this page fosters pride in a historic and well loved firehouse, a respected department with a grand sense of tradition, the beautiful neighborhoods in Old Louisville, Limerick and Downtown Louisville, as well as pride in the vocation of professional firefighting in general.
Play

Play Next

Add to queue

Play

Play Next

Add to queue

Play

Play Next

Add to queue

Play

Play Next

Add to queue

Play

Play Next

Add to queue
About me:
In 1871 the Louisville Steam Engine Co. #7 was formed to serve "the southern suburbs". Just 13 years earlier, Louisville was still served by volunteer fire companies, none of which were housed more than a block south of Jefferson Street. A significant rise in construction on properties South of Broadway occurred throughout the 1870's, gradually transitioning farms and country estates into neighborhoods. The quarters of Engine 7 were considered cutting edge, at the time, being one of the early firehouses in Louisville actually built for that purpose. Architects sometimes note that 19th century firehouses often don't share the dramatic, imposing appearance that courthouses and other government buildings from the time have. Linked with protecting lives and property, firehouses like Engine 7 have a "neighborly" look, rather than institutional.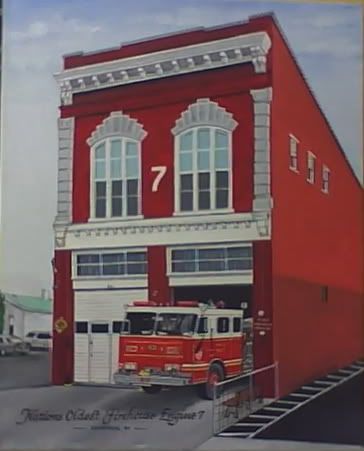 The LFD is an historic institution with many old stations, however no active firehouse has stood witness to as many passing days as Engine 7. This firehouse and the place it serves are truly one of kind in America. It's area cannot be labeled. It is both residential and corporate. It is a racially and economically diverse area, as it has been since it was settled. In the same way, Engine 7 defies classification. It is very much a Downtown station, however it is equally a neighborhood firehouse. Engine 7's first alarm includes new construction and 150 year old buildings. Engine 7 protects multimillion-dollar high-rises and tall Old Louisville mansions as well as shotgun houses and apartment complexes. For 13 years prior to the establishment of Louisville Steam Engine Co #7, the LFD was an organized, professional, metropolitan fire department. As decades passed, old firehouses were razed and fire companies relocated. Neighborhoods have grown, withered and been reborn. While so much from those early days is gone or unrecognizable, Engine 7 has been a constant in the community it serves. It has changed over the last 130 years, as the rest of Downtown, Old Louisville and the Limerick neighborhood has, but in times of tragedy and desperation the primary source of aid for its neighbors has persistently been Engine 7.
Who I'd like to meet:
I'd like to meet members and friends of the
Old Louisville
, Limerick and Downtown Areas, people interested in the
history
of those areas,
Engine 7
or the
Louisville Fire Department
and any supporters of the LFD.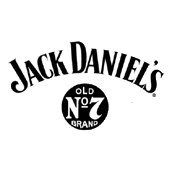 Louisville Professional Firefighters IAFF Local 345
Info about the LFD
History and Images of Engine 7's first-alarm area.
Louisville FD Hiring Info
LFD Myspace Group
IAFF Yahoo Group
Old Louisville Guide and Links
Engine 7's Groups
Games
Status:

Single

Here for:

Friends

Hometown:

Louisville, KY

Orientation:

Straight

Body type:

Athletic

Ethnicity:

Other

Zodiac Sign:

Gemini

Occupation:

Firehouse