No recent updates in this category.
Why not...
Ivy DragonFire Art! hasn't earned any badges yet... have you?
General

Art, Music, Movies, Theater, Dance, Disc Golf, My Pets, My friends, Poker, and the Great Outdoors! I live in the GREEN state, what did you think I liked to do? ;) I am driving distance from so many natural beauties! Mt. Hood, Mt. St. Helens, the high desert, the Columbia, Willamette, Clackamas, Santiam, and many other major rivers, and of course, the Pacific Ocean! So, if you like to go camping, hiking, fishing, swimming, surfing, snow boarding, climbing, or anything else that involves being outside, then this is where it's at! ..

Music

EVERYTHING! (Seriously!) JEWEL is my fave! KAN'NAL

,

Telesma

,

Qntal

,

Woodland

,

Wicker Men

,

Elisa

,

Brandi Carlile

,

Paramore

,

Tori Amos

,

Fiona Apple

,

Dave Matthews Band

,

Imogen Heap

,

Damien Rice

,

Depeche Mode

,

Evanesence

,

Joni Mitchell

,

Stevie Nicks

,

Angie Aparo

,

Here Come the Mummies

,

Gus Black

,

Emmy Lou Harris

,

Avril Lavigne

,

Sublime

,

Regina Spektor

,

The Fray

,

Priscilla Hernandez

,

The Graduate

,

LUDO

,

30 Seconds to Mars

,

Metric

,

The Frames

,

The Swell Season

, and many many many many more! JUST GIVE ME SOMETHING I CAN DANCE TO!!!!

Movies

I LOVE movies! I wanted to be an actress for so long! The Labyrinth is my all time fave! The Lord of the Rings Trilogy,

all Kevin Smith movies

,

with the exception of Jersey Girl

,

anything with Jack Black

,

Chicago

,

Rocky Horror Picture Show

,

Witches

,

The Descent

,

Office Space

,

Resident Evil

,

Adaptation

,

Half Baked

,

Monty Python and the Holy Grail

,

Practical Magic

,

Kill Bill Vol.1 & 2

,

Sin City

,

The Breakfast Club

,

Johnny Dangerously

,

Transformers

,

The Princess Bride

,

Coraline...oh my

, I just can't think of all of them!

Images and Photos" />

Television

SO YOU THINK YOU CAN DANCE

,

Grey's Anatomy

,

House

,

Bones

,

Scrubs

,

Family Guy

,

American Dad

,

Aqua Teen

,

LA Ink

,

The Office

,

Parks and Recreation

,

Community

,

30 Rock

,

American Idol

,

Man vs Wild

,

Robot Chicken

,

True Blood

,

any cartoon from the 80s

, umm....oh yeah...and Fraggle Rock! :)

Images and Photos" />

Books

The Lord of the Rings trilogy - J.R.R. Tolkien. Anything by Scott Cunningham - he has guided me through many spiritual questions. All of the Anita Blake and Merry Gentry books - Laurell K. Hamilton. I read the first 14 Anita books in 3 months, I went right out and bought the first 4 Merry books and read them in 3 weeks! If you like fantasy books that will grab you and pull you into a new world, then these books are for you! I mean, seriously...what could be better than Vampire and Faery Erotica?! ;) (BTW - there are 18 Anita books, and 8 Merry books now!) Also, The Black Jewels Trilogy by Anne Bishop, Party Monster (aka: Disco Bloodbath: A Fabulous but True Tale of Murder in Clubland) - James St. James. The Divine Comedy - Dante Alighieri, Anything by Anne Rice, Any of the Murder Mysteries by Lisa Gardner.....etc.... :)..

Heroes

My mom - the strongest woman I know. My sis - the most unique and caring chick ever! My dad - for proving that the bottom is not the end, you can come back a better person! I love you guys more than you know! :) Jewel - I have been a fan since '93 and have created so much while listening to her music. Anita Blake and Merry Gentry - the most bad ass females to ever grace the pages of a book! .. Then, there is the long list of artists who have inspired me along the way! Please, check out the album in my pics to see some of thier works! :)
Play

Play Next

Add to queue

Play

Play Next

Add to queue

Play

Play Next

Add to queue

Play

Play Next

Add to queue

Play

Play Next

Add to queue
About me:
I am an aspiring artist! Most of my work is fantasy oriented; faeries, goddesses, dragons, etc. I also do tattoo designs and tattoo style art! Currently, I am focusing on Fantasy Portraiture and Pop Surrealism. I am a very open, positive, laid back, & down to earth person…I am a Faerie at heart! On top of drawing and painting, I also make glass bead jewelry, two styles of custom wearable Faerie Wings, Faerie Masks, and glass tile art pendants! If you would like to view more of my work, please come visit me at my other sites by clicking the links below: ~*CURRENTLY ACCEPTING SOME COMMISSION WORK! Contact me if you are interrested in a custom Tattoo Design or Fantasy Portrait!*~
Lynsye Medalia
Create Your Badge
..
Create a
personalized gift
at Zazzle.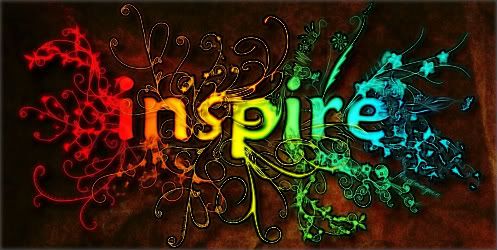 ALL ARTOWRK IN MY PICS AND IN THE SLIDE SHOW ARE © LYNSYE MEDALIA 2010! NO STEALING!
Who I'd like to meet:
There are so many amazing people in this world! I cannot begin to make a complete list. I want to meet other artists. MySpace is proving to be a wonderful outlet for undiscoverd artists and famous artists alike. So, if you share my passion and vision...let me know! Please, check out my top friends list...There are some great artists there...show them your support! :) I want to meet all of the artists that have inspired me to start creating...there is an album in my pics, if you would like to see who those artists are. :) I would love to meet Jewel...her music has inspired some of my best pieces and has gotten me through the hard times and the good ones. Also...one more person just HAS to make my list...Laurell K. Hamitlon! She is an amazing writer who has created these two new wonderful worlds that I can totally emerse myself in! **I met LKH 11/3/07 and it was more than I expected! She is so freakin' awesome! Great sense of humor and a genuinely good person! Plus, she liked MY artwork!!! :) I am so glad I had the pleasure! :)
So who is Ivy DragonFire anyway?! Well...that's me, in all my DragonFire glory! :) And That's Muh Love trying to hook a Salmon! :)
Status:

Married

Here for:

Networking, Friends

Hometown:

Portland, OR / Greenville, SC / Chattanooga, TN

Orientation:

Straight

Height:

5' 7"

Religion:

Wiccan

Zodiac Sign:

Leo

Children:

Someday

Smoke / Drink:

Yes / Yes

Education:

Some college

Occupation:

Receptionist
Chattanooga State Technical Community College

Chattanooga, TN

Graduated:

N/A

Student status:

Alumni

Degree:

Other

Major:

Theater Arts

2002 to 2004

Central High School

Harrison, TN

Graduated:

2002

Student status:

Alumni

Degree:

High School Diploma

1998 to 2002