Play

Play Next

Add to queue
Play

Play Next

Add to queue

422 plays

Play

Play Next

Add to queue

359 plays

Play

Play Next

Add to queue

300 plays

Play

Play Next

Add to queue

255 plays

Play

Play Next

Add to queue

702 plays
Genre: Blues / Psychedelic / Soul

Location Wellytown, Paparangi and Porirua, Please select your region., Ne

Profile Views: 22022

Last Login: 3/18/2012

Member Since 5/27/2007

Website mamatilly.com

Type of Label Unsigned

Bio

Our Vision: "To use our colourful quirkiness & social conscience to create music that's unpredictable and brings soul to the world" Mama Tilly is sophistication and wild with two fingers up to conformity, doing away with clichés and about to make their mark on the Wellington music scene. After a recent change in line up, the band now consists of original members Georgina Swan-Hay (Drums) and Lisa Tagaloa (Bass, vocals) who studied together at Whitireia Music School. Singer/songwriter Mahinarangi Maika (Vocals), New Zealand School of Music graduate Ila Scott (Keys, vocals) and newest member Mitch Harty (guitar) consolidate the synergy of Mama Tilly. Expanding on the influences and cultural flavours of each individual, good luck trying to pigeonhole Mama Tilly into one set style. Fusing lush vocal harmonies with soundscapes ranging from tender blues and raucous punk to swinging jazz and reggae grooves; "Music is the soul of what we do and the reason we connected. We create by feel, not to fit into the confines of any given genre." Whatever your expectations, seeing them live is a truly genuine and heartfelt experience. From opening for acts such as South Island based band Left or Right or Wellington's own Lisa Tomlins to playing events such as the Festival of the Elements and Creekfest, Mama Tilly is without a doubt a band on the rise. With their determination, talent and drive, fate almost certainly has some big things a-brewing. We love meeting new bands/musos and when we're available we're ALWAYS keen to gig! The best way to get in touch with us is via our Manager: Audrey Hayman audz.hayman@gmail.com 021 0489 173

Members

GEORGIE Drums, LIS Bass & Vocals, MAHINARANGI Vocals ILA Keys & Vocals And introducing ... MITCH Guitar, AUDZ Manager/Percussion

Influences

GEORGIE: Foo Fighters, Led Zeppelin (John Bonham), The Who (Keith Moon), Queens, NOFX, SoundGarden, Ah any drummers who I hear n go "man thats freaken awesome how do they do it?" yeah draw inspiration from heaps of peeps :) LIS: Entities: God, Tabaash, Marcel, Mahia People: Sacha Kilgour, Deborah Wai Kapohe, Lea Salonga, Mariza, Hollie Smith, Victoria Girling-Butcher, Bic Runga, Lole, Andy Mauafua, Fiona Bee, Whirimako Black, Erykah Badu, Me'Shell, Vivian Green, Lizz Wright, Natalie Cole, Rachelle Ferrell, Jill Scott, En Vogue, Muso's from Whiti - Love you All!, Victor Wooten, Nathan East, Marcus Miller & pretty much everyone I've come into contact with - positive or negative, they've all made an impact, creating opportunities for me to learn from :) MAHINARANGI: Stevie Wonderful, India Arie, Aretha Franklin, Ella Fitzgerald, Uncle Bob, Incognito, Chaka Khan, Anita Baker, Gladys Knight, Ruby Turner, Ray Charles, Lionel Richie, Rachel Ferrell, Smokey Robinson, UB40, ACDC, Bon Jovi, Duran Duran, Jimmy Cliff, Jimmy Barnes, Whitney and Mariah, Randy Crawford, Boyz to Men, Donny Hathaway, Quincey Jones, Michael Jackson (I know!), Sly&Robbie, Dean Martin, Roger Whittaker, ABBA, Trinity Roots, Angie Stone, Joss Stone, Brooke Fraser, Anika Moa, Monica, Deborah Cox, Jodici, Luther Vandross, Toni Braxton, Xtreme, Eternal, Nikka Costa, Kate Bush, Shona Lindsay, Katchafire, Fat Freddy's, Little Bushman, Hollie Smith, Iva Lamkum, D'angelo, F82decide, Burning Embers, Hinemoana Baker, Tyree Robertson, JC, Pete Baillie, Manu Brown, Julane, Ngarua, Whirimako Black, Harley Maika, Ronny Jordan, Te Rangi2mai, Maia, Ruia and Ranea, Chiro, Larqenshile, and many many more... ILA: Bjork, Aretha Franklin, Jazz in general, miles davis, chet baker, Ella Fitzgerald MITCH: Pink Floyd, The Pixies, Led Zep, Grant Lee Buffalo, Joe Satriani, Kitaro, James Horner, Hans Zimemr, Bobby Tahouri, Gustavo Santaolalla, Carter Burwell, John Lennon, Rue Royale, Steve Jablonsky, NZ music!!! You can find Mama Tilly on these sites too. ......(The links open in a new window as well so again, you'll need to turn ..off.. your 'pop up blocker' to see the pages)...... ...... ........ ........ ........ ........ .. .... ....LOOKING TO BUY OUR MUSIC? .. ..Just click on this wee little badge right here ... .... .. .. .. ... and get instant access to our music download page! ...... Amplifier.co.nz: Supporting NZ Music .. ........

Sounds Like

A melting pot of emotion, fun and temptation
Our Vision: "To use our colourful quirkiness & social conscience to create music that's unpredictable and brings soul to the world"
Mama Tilly is sophistication and wild with two fingers up to conformity, doing away with clichés and about to make their mark on the Wellington music scene.
After a recent change in line up, the band now consists of original members Georgina Swan-Hay (Drums) and Lisa Tagaloa (Bass, vocals) who studied together at Whitireia Music School. Singer/songwriter Mahinarangi Maika (Vocals), New Zealand School of Music graduate Ila Scott (Keys, vocals) and newest member Mitch Harty (guitar) consolidate the synergy of Mama Tilly.
Expanding on the influences and cultural flavours of each individual, good luck trying to pigeonhole Mama Tilly into one set style. Fusing lush vocal harmonies with soundscapes ranging from tender blues and raucous punk to swinging jazz and reggae grooves; "Music is the soul of what we do and the reason we connected. We create by feel, not to fit into the confines of any given genre."
Whatever your expectations, seeing them live is a truly genuine and heartfelt experience. From opening for acts such as South Island based band Left or Right or Wellington's own Lisa Tomlins, to playing events like the Festival of the Elements, Creekfest and the shortfilm "BABY" – Produced by Raquel Sims of Treetop Productions. Mama Tilly is without a doubt a band on the rise. With their determination, talent and drive, fate almost certainly has some big things a-brewing.
..So.., friends/family, acquaintances & randoms - whether you know us or
not, feel free to share and spread the love:
.. FIND YOUR PURPOSE & LIVE THE DREAM! ..
We love meeting new bands/musos and when we're available
we're ..always.. keen to gig!
The best way to get in touch with us is via our Manager:
Audrey Hayman
audz.hayman@gmail.com
021 0489 173

LOOKING TO BUY OUR MUSIC?


Just clck on this wee little badge right here ...
... and get instant access to our music download page!
Amplifier.co.nz: Supporting NZ Music
..
Member Since:
May 27, 2007
Members:
Click our pics to find us on facebook!
(Just so you know, if you have a 'pop up blocker' you're gonna need to turn it off so the page can open in a new window)

GEORGIE
Drums

INFLUENCES: Foo Fighters, Led Zeppelin (John Bonham), The Who (Keith Moon), Queens, NOFX, SoundGarden, Ah any drummers who I hear n go "man thats freaken awesome how do they do it?"yeah draw inspiration from heaps of peeps:)'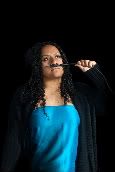 LIS
Bass & Vocals

INFLUENCES:
Entities:.. God, Tabaash, Marcel, Mahia
People:.. Sacha Kilgour, Deborah Wai Kapohe, Lea Salonga, Mariza, Hollie Smith, Victoria Girling-Butcher, Bic Runga, Lole, Margaret Urlich, Brooke Fraser, Andy Mauafua, Fiona Bee, Whirimako Black, Sade, Erykah Badu, Me'Shell, Vivian Green, Lizz Wright, Anita Baker, Natalie Cole, Rachelle Ferrell, Jill Scott, En Vogue, Muso's from Whiti - Love you All!, Victor Wooten, Nathan East, Marcus Miller & pretty much everyone I've come into contact with - positive or negative, they've all made an impact, creating opportunities for me to learn from :)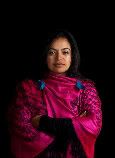 MAHINARANGI
Vocals

INFLUENCES: Stevie Wonderful, India Arie, Aretha Franklin, Ella Fitzgerald, Uncle Bob, Incognito, Chaka Khan, Anita Baker, Gladys Knight, Ruby Turner, Ray Charles, Lionel Richie, Rachel Ferrell, Smokey Robinson, UB40, ACDC, Bon Jovi, Duran Duran, Jimmy Cliff, Jimmy Barnes, Whitney and Mariah, Randy Crawford, Boyz to Men, Donny Hathaway, Quincey Jones, Michael Jackson (I know!), Sly&Robbie, Dean Martin, Roger Whittaker, ABBA, Trinity Roots, Angie Stone, Joss Stone, Brooke Fraser, Anika Moa, Monica, Deborah Cox, Jodici, Luther Vandross, Toni Braxton, Xtreme, Eternal, Nikka Costa, Kate Bush, Shona Lindsay, Katchafire, Fat Freddy's, Little Bushman, Hollie Smith, Iva Lankum, D'angelo, F82decide, Burning Embers, Hinemoana Baker, Tyree Robertson, JC, Pete Baillie, Manu Brown, Julane, Ngarua, Whirimako Black, Harley Maika, Ronny Jordan, Te Rangi2mai, Maia, Ruia and Ranea, Chiro, Larqenshile, and many many more...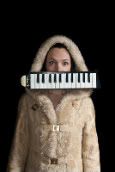 ILA
Keys & Vocals

INFLUENCES: Bjork, Aretha Franklin, Jazz in general, miles davis, chet baker, Ella Fitzgerald

MITCH
Guitar


INFLUENCES:

..Pink Floyd, The Pixies, Led Zep, Grant Lee Buffalo, Joe Satriani, Kitaro, James Horner, Hans Zimemr, Bobby Tahouri, Gustavo Santaolalla, Carter Burwell, John Lennon, Rue Royale, Steve Jablonsky, NZ music!!!


AUDZ
Manager/Percussion

..

You can find Mama Tilly on these sites too.
(The links open in a new window as well so again, you'll need to turn ..off.. your 'pop up blocker' to see the pages)

..
LOOKING TO BUY OUR MUSIC?


Just click on this wee little badge right here ...
... and get instant access to our music download page!
Amplifier.co.nz: Supporting NZ Music
Sounds Like:
A melting pot of emotion, fun and temptation - everything is better with a woman's touch