Play

Play Next

Add to queue
Play

Play Next

Add to queue

14,703 plays

Play

Play Next

Add to queue

8,126 plays

Play

Play Next

Add to queue

7,263 plays

Play

Play Next

Add to queue

6,674 plays

Play

Play Next

Add to queue

6,422 plays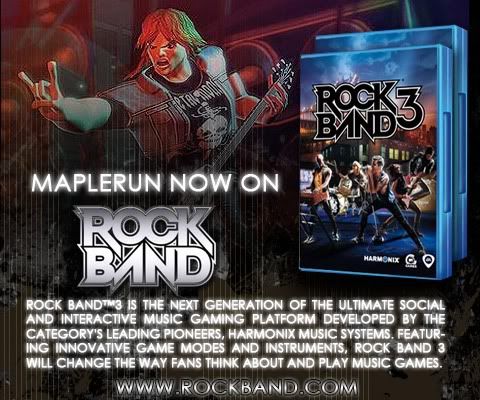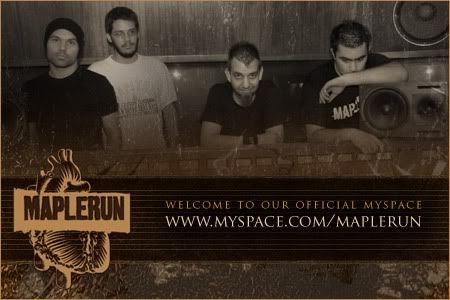 Maplerun is a modern rock band. The group got together in 2007 in an effort to express emotions and feelings through music. A four piece band that combines music styles such as nu-metal, modern rock and alternative rock reflecting the various influences of the band members.Maplerun's major influences are Metallica, System of a Down, Dream Theater, Porcupine Tree, Tool, Coldplay, Radiohead, Katatonia, Godsmack, Creed, Staind etc.

The band spent 4 months between September and December 2007, in order to record what would be their debut album called 'HOUSE ON FIRE'. The album, produced by the band itself, allowed Maplerun to appear live on Greek television (Mad Day Live on Mad TV and Radio Arvila on Ant1 TV) and also to sign two promotional agreements concerning promotion, touring and distribution in Belgium (Musicarena) and the United Kingdom (SLW Promotions, Two Side Moon). The band received significant radio play and toured Belgium in November 2009 as well as Greece in spring 2010 and winter 2011.

Since then, Maplerun's video for their single 'For You' is being broadcasted on MTV Greece and the band inked a management deal with the host of 'Headbanger's Ball' which is presented on MTV Greece. The band embarked on a European tour in early October 2010, successfully supporting progressive metal legends SHADOW GALLERY. Furthermore, the band's single 'For You' is presented on Rock Band, a videogame developed by MTV Games and Harmonix, available for Playstation 3, Xbox 360 and Nintendo Wii. Maplerun's second album "Restless" is mastered by Ted Jensen (Metallica, Evanesence, Linkin Park etc.) and artwork done by Travis Smith (Opeth, Avenged Sevenfold, Nevermore). "Restless" is hosted in Metal Hammer magazine as a premium on the issue (334) of October 2012. Both of the band's albums will be promoted by Poison Tree Records in the USA in 2012.

The band members are exclusive owners of the copyrights of their material.Maplerun are ready to move abroad and tour at any given time, in order to play as many live shows as possible and present their music to different audiences around the world. The members of Maplerun are devoted to the band and ready to take their music a step further.


..

Restless
Self finaced

01. Nails
02. Restless
03. Whenever
04. Bombs
05. The Fake
06. Screamout
07. Everytime
08. Buried Alive
09. Pills
10. Around
11. Lack of Words
12. The Rain

Tour EP
EP 2010, Self finaced

01. Nails (Rough mix from new album)
02. So sad (Rough mix from new album)
03. Tear me up (Stereo live recording)
04. Golden Cage (Remix by ForTune)
05. Imperfection (Remix by Apnoia)
House on fire
CD 2008, Shift Records

01. For you
02. Unstable
03. Imperfection
04. Behind those walls
05. Fade away
06. Ones we hate
07. Straight to the heart
08. Golden cage
09. Tear me up
10. Another day
11. House on fire
12. Under the sun
13. Looking for you
14. Headtrip
"…they sound like Stone Sour and Coldplay and at times their atmosphere might remind you of Katatonia. I can surely say that MAPLERUN are very good at what they do and that they will attract many dedicated fans."
-METAL HAMMER (GREECE) 7/10 March '09/ Issue 291

"...I am really happy to witness the existence of Greek bands like Maplerun, who have the ability to directly compete with big names of the international scene."
- ROCKHARD MAGAZINE (GREECE)  7.5/10  Feb '09/ Issue 39

".... House on Fire is one of them albums that need to be in your car while you are driving on the highway, offering you heavy metal guitar riffs and classic ballads."
- POP & ROCK MAGAZINE (GREECE) May '09/ Issue 341

"...if MAPLERUN were in a big (non Greek) label that was willing to invest money on them and help them with the production and the promotion, they would definitely sell big time! They surely got the talent, all they need is someone to trust them and help them get high!"
- METAL TEMPLE (GREECE)

"...'House on Fire' is an album that sounds American and combines the craziness of System Of a Down, Nickelback's attitude, the furiousness of Monster Magnet, Dream Theatre's brain tripping and Katatonia's haunting atmosphere."
- ROCKIN.GR (GREECE)

"…a roler coaster of sound and feelings trapped inside a CD format. Press the play button and help the music escape from there.. I think that an A&R guy should check them out..."
- SKYLIGHT WEBZINE(GREECE)

"...if they were from USA they would have surely been really big by now"
- SKRUTT RADIO (SWEDEN)

"…Already British radio stations have picked up on Maplerun's rough edged hard hitting Nu-Metal and the future looks good. Watch out for them."
METAL EXPRESS RADIO (NORWAY)

"…the songs are truly heard easily and pleasantly and I believe that they will make you stand up and bang! I really like the fact that Greece still continues to breed good heavy metal acts and MAPLERUN can really be proud of themselves for releasing a very good debut!"
BEHIND THE VEIL WEBZINE (GREECE)
"…You might think you know what is happening in the next passage, and sometimes you guess right, but more often you guess wrong. It is wonderful to unwind or relax to it and it will do just as well for intensive listening to…"
ARTROCK MAGAZINE (SWEDEN)
Genre: New Wave / Rock

Location Un

Profile Views: 117150

Last Login: 4/8/2013

Member Since 12/15/2007

Record Label None

Type of Label Unsigned

Bio

Members

Influences

Sounds Like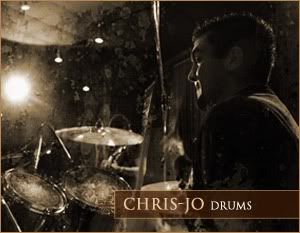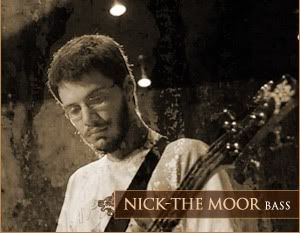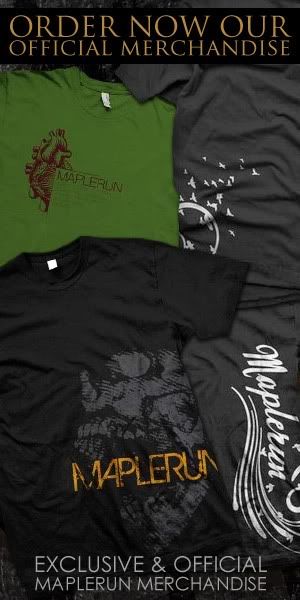 The most significant radio plays that the band has received are the following: The band's song 'ones we hate' was first on the fan request list for three weeks in a row, as well as the bands song 'headtrip' on Piratescream (internet radio station in the USA). Here is the exact comment:

Apr 13, 2008 6:31 AM
Pirate Scream News
Maplerun has a hit as the #1 Requested song "ones we hate" three weeks in a row, DryEys thanks Maplerun for allowing us to play "Ones We Hate" and look forward to hearing more!

Aug 14, 2008 5:51 PM
Pirate Scream News
Check it out!!!!! We made you guys our featured artist!! You have a 2nd number one this week with HeadTrip!!!!

Thanks again for your music!!!
Hope to have you here soon!!! (the States)
Also, the song 'unstable' is played by BBC Radio Bristol on the Bristol Uncovered show:
Jun 16, 2008 12:31 PM
Hi Maplerun,
Thought we'd let you know that we played your track "Unstable" on Bristol Uncovered this Saturday morning on BBC Radio Bristol. You can still hear it anytime this week using the on line "Listen Again" feature on the BBC i-Player, there's a link to it from our profile.
Richard Pitt & Gary Smith
Bristol Uncovered on BBC Radio Bristol.
..RADIO & TV APPERANCES

..Maplerun's video clip of their single 'For You' is broadcasted by 'Headbanger's Ball' on MTV Greece
Maplerun appeared live on Radio Arvila TV show on ANT1 TV (watched by over 1 million viewers)
Maplerun appeared live on the Mad Day Live TV show on MAD TV

Maplerun attended a live interview on the TvWar TV show on MAD TV
Maplerun attended a live interview on 902 FM radio

Maplerun attended a live interview on 106.2 MAD radio
Maplerun attended a live interview on 3press.gr internet radio station

Maplerun attended a live interview on Preston FM in the U.K

Maplerun attended a live interview on 105.2 Atlantis FM radio
---