No recent updates in this category.
Why not...
Marc Huestis hasn't earned any badges yet... have you?
General

...............................MOVIES, MOVIES, MOVIES................................. My recent TRIBUTE TO TONY CURTIS 11/18/08 On 1/18/08 I was honored by the SF BOARD OF SUPERVISORS over 3 Decades of Work

Marc Huestis with Mike Farrell, Harry Belafonte & Shelly Fabares at his WAR IS OVER benefit 07/03

Music

Movies

LA DOLCE VITA

,

MOULIN ROUGE

,

VELVET GOLDMINE

,

WHO'S AFRAID OF VIRGINIA WOOLF

,

THE BAD SEED

,

SPARKLE

,

MEET ME IN ST. LOUIS

,

CARRIE

,

THE BAD SEED

,

LA VIE EN ROSE

,

GREY GARDENS

,

HEDWIG

,

FEMALE TROUBLE

,

THE BEST YEARS OF OUR LIVES

,

Fellini

,

Donen

,

Minnelli

,

Luhrmann

,

Wyler

, Trauffaut My MILDRED PIERCE with Ann Blyth Live Event 07/06 My TO KILL A MOCKINGBIRD event with Mary Badham "Scout" Live Event 011/06

Television

Turner Classics (love Robert Osborne)

,

Project Runway

,

The Comeback

,

The Sopranos

,

Six Feet Under

,

Extreme Wrestling

,

Football

,

Celebrity Poker

,

Tyra

,

Countdown with Keith

, Frontline I also make films. Here's the trailer for LULU GETS A FACELIFT directed & edited by Marc Huestis. Shown in S.F.,

London

,

N.Y.

,

Dublin

,

Chicago

,

Austin

,

Seattle

, Philadelphia LG Film festivals 06-07 Clips from my last event.. BAD BOYS OF RUNWAY with "Project Runway" stars Santino Rice & Jeffrey Sebelia Live ... And Arturo Galsters fab & funny Tim Gunn impression on a runway. ... And Arturo Galster's fab & funny Tim Gunn impression on a runway. MATTHEW MARTIN parodies "AIN'T THERE ANYONE HERE FOR LOVE" from "GENTLEMEN PREFER BLONDES" - Jane Russell herself watched & LOVED the number

Books

To Kill A Mockingbird, Magic Mountain, Leonard Maltin's Movie Guide ..

Nina Hagen & Marc Huestis at LA opening of my film WHATEVER HAPPENED TO SUSAN JANE circa 1983

Heroes

Hero Worship is Unhealthy
Play

Play Next

Add to queue
About me:
My Latest Event with Patty Duke Live - 7/20/09

People ask what I do. I conceive/create gala events unique to San Francisco. This is my history and some examples of my events...
My Valentine's Day Event 09- 2000 people flocked to see John Cameron Mitchell (HEDWIG, SHORTBUS) in 4 rare performances entitled ORIGIN OF LOVE at San Francisco's jewelbox VICTORIA THEATRE.


Impro-ssario Marc Huestis escorts Debbie Reynolds at the UNSINKABLE DEBBIE REYNOLDS event July 2005
I have created memorable events at San Francisco's Theatre and have directed/produced/edited feature films since 1977.

I am also co-founder of the San Francisco Gay Film Festival - now in it's 32nd year & the oldest 7 largest of it's kind in the world.

THE EVENTS ...Impressario Marc Huestis celebrates 24 tribute/benefit events now in their 15'th year.

These singular evenings have included:

-THE UNSINKABLE DEBBIE REYNOLDS (July, 2005)
-TRIBUTE TO TONY CURTIS (Nov, 2008)
-ROMEO & JULIET w/ OLIVIA HUSSEY LIVE! (Feb, 2008)
-LADIES & GENTLEMEN PREFER JANE RUSSELL (July, 2004)
- AN EVENING WITH ANN-MARGRET (Feb, 2002)
-MILDRED PIERCE WITH ANN BLYTH LIVE! (July, 2006)
-ORIGIN OF LOVE w/ JOHN CAMERON MITCHELL LIVE (Feb, 2009)
-BAD BOYS OF PROJECT RUNWAY (July 2007)
-AN EVENING WITH ANN MILLER (July 2002)
- A JOHN WATERS X-MAS with noted director John Waters (December 2003, December, 1996)
- A JUDY GARLAND CHRISTMAS with Margaret O'Brien (December, 2004)
- SUMMER BEACH PARTY with Troy Donahue & Sandra Dee (July, 1998)
- NEW YEAR'S BLOW-OUT ON THE SS POSEIDON with Carol Lynley & Stella Stevens (Dec, 2000, Nov 1995)
- VALLEY OF THE DOLLS with star Barbara Parkins (July, 1997)
- CHRISTMAS WITH CHRISTINA CRAWFORD with Christina Crawford live. (December, 1997)
- A HEDWIGGED OUT X-MAS (Dec, 2003)
- HO DOWN WITH KAREN BLACK (July, 2000)
- LINDA BLAIR LIVE! with Linda Blair (Oct. 2001)
- THE BAD SEED Patty McCormack in conversation with Michael Musto (July, 1999)
- A JUDY GARLAND CHRISTMAS with Lorna Luft (December, 1999)
-TO KILL A MOCKINGBIRD with "Scout" Mary Badham Live interviewed by Armistead Maupin
- GYPSY ROSE LEE'S HOME MOVIES presented by Erik Lee Preminger (Nov. 1998) -
A CARRIE WHITE CHRISTMAS with Piper Laurie with greeting by Sissy Spacek (Dec. 1998)
- A TRIBUTE TO BILLY WILDER with Edie Adams & participation of Jack Lemmon (April 2000)
- JOAN BAEZ & RENO Together At Last! with participation of Daniel Ellsberg (Feb, 2003)
-CREATE PEACE (July 2003) An All-Star Benefit With Janeane Garofalo, Hector Elizondo, Mike Farrell
- HEAT with Sylvia Miles (May, 1996)
- THE NUTTY PROFESSOR with Stella Stevens (July, 1996)
-THE STEPFORD WIVES with The Sick & Twisted Players

These events have not only received local publicity, but attention in such national venues as the New York Times,L.A. Times, Variety, Liz Smith, the London Times, Out Magazine, E!'s Gossip Show, the Village Voice. Celebrities that have participated in Huestis' galas (both here and out-of-town) in the past include Ann-Margret, Ann Blyth, Ann Miller,Armistead Maupin, Barbara Parkins, Carol Doda, Carol Lynley, Christina Crawford, Debbie Reynolds, Edie Adams, Erik Lee Preminger, Harry Belafonte, Hector Elizondo, Jack Lemmon, Jackie Beat, Jan Wahl, Jane Russell, Janeane Garofalo, Jerry Lewis, Joan Baez, JoBeth Williams, John Schlesinger, John Cameron Mitchell, John Waters, Justin Bond, Karen Black, Lady Bunny, Linda Blair, Lypsinka, Mara Hobel, Margaret O'Brien, Mary Badham, Mark Leno, Mayor Willie Brown, Michael Musto,Michelle Shocked, Mike Farrell, Mitzi Gaynor, Patty McCormack, Piper Laurie, Reno, Rex Reed, Sandra Dee, Sissy Spacek, Stella Stevens, Thelma Houston, Tom Ammiano, Tony Curtis, Suzanne Shaw, Sylvia Miles, Ted Casablanca, Troy Donahue, and Varla Jean Merman. Local luminaries include Arturo Galster, Connie Champagne, Heklina, Joan Jett Black, Marga Gomez, Matthew Martin,Sick & Twisted Players and Paula West.
THE FILMS - ....
Co-founder of the San Francisco Lesbian and Gay Film Festival, my other works include UNITY (1977), dealing with persecution of gays in Nazi Germany; WHATEVER HAPPENED TO SUSAN JANE (1982), a spoof of underground San Francisco, circa 1980; CHUCK SOLOMON: COMING OF AGE (1986) a loving profile of a local theatre director, and his strength to deal with AIDS; the award winning documentary SEX IS... (1993) , a film exploring the meaning of sex and sexuality within the lives of gay men- shown in over 10 countries and 60 cities around the world and winner of the Best Gay Film Audience Award at1993 Berlin International Film Festival, and 25- A BRIEF HISTORY OF THE FESTIVAL (2001) which documents the history of the SFLGBT Film Festival, and the aforementioned LULU GETS A FACELIFT (2006) following performer extraordinaire Lulu a "mid-life crisis in action" who decides to get a facelift.
I was also the winner of the 2001 Frameline Award. Recently I edited 2 half hour episodes of INSIDE HONG KONG which airs on KRON 4 Sept. 07. The stunning Olivia Hussey at recent ROMEO & JULIET Valentine's Day Event 2/08 - interviewed by producer Marc Huestis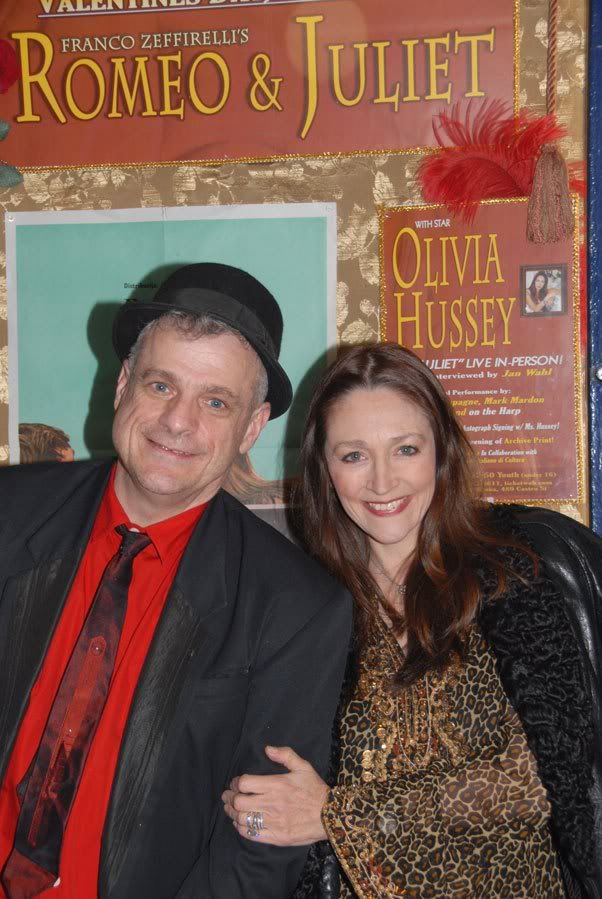 ..
Who I'd like to meet: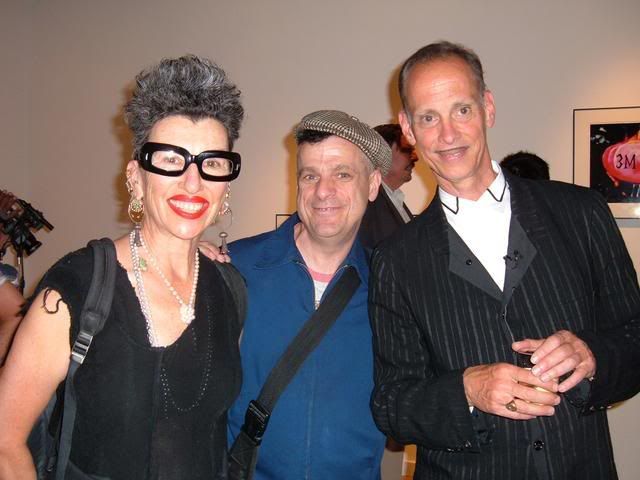 Marc Huestis at art opening with John Waters & Henny Garfunkel , July 2007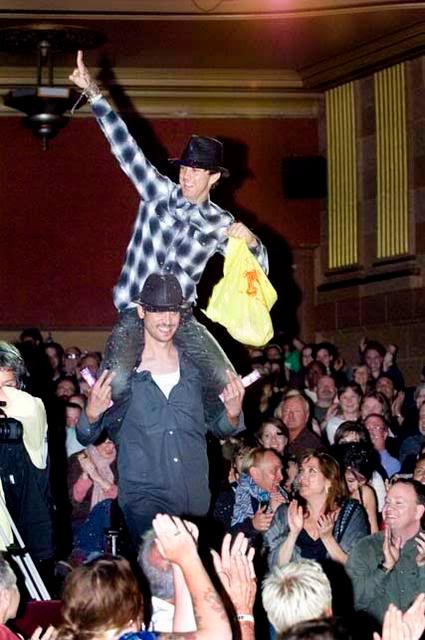 PROJECT RUNWAY's Santino Rice & Jeffrey Sebelia at Marc Huestis' BAD BOYS OF RUNWAY event 07/07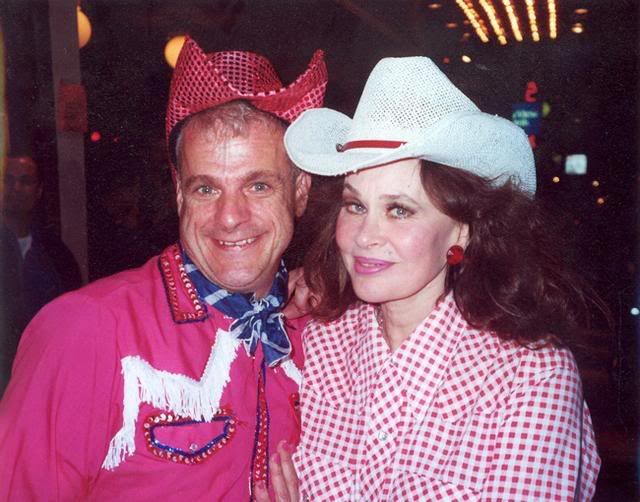 Marc Huestis with Karen Black at his HO DOWN with Karen Black, July 2000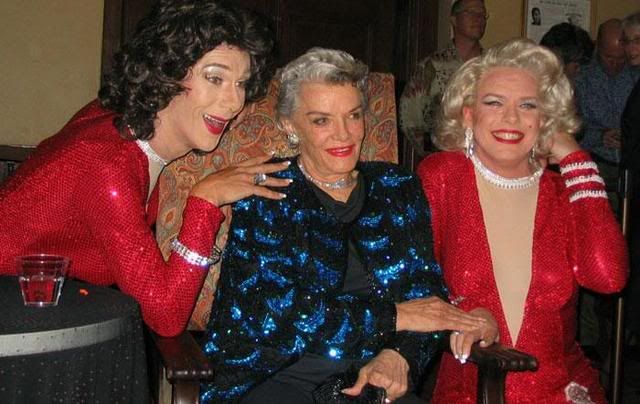 Jane Russell shares a moment with Matthew Martin & Jordan l'Amore at Huestis' LADIES & GENTLEMENT PREFER JANE RUSSELL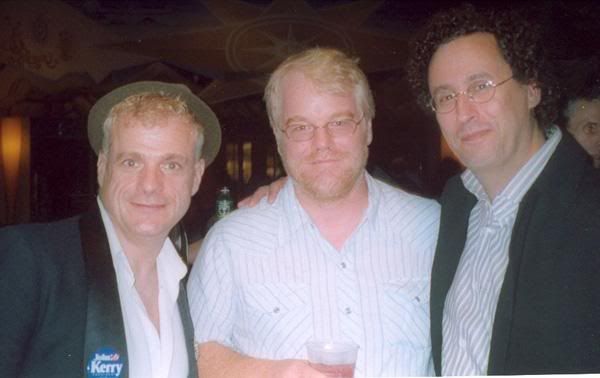 Marc Huestis with Philip Seymour Hoffman & Tony Kushner at MOVE ON benefit , associate produced by Huestis 8/04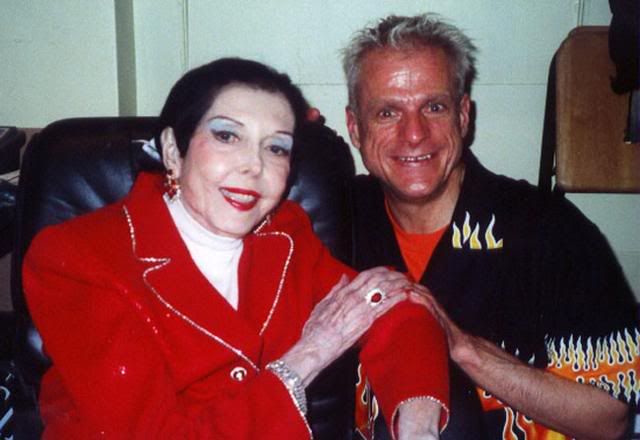 Marc Huestis with legend Ann Miller (in her last public appearance) TOO DARN HOT 07/02
Status:

Single

Orientation:

Gay

Zodiac Sign:

Capricorn