Play

Play Next

Add to queue
Play

Play Next

Add to queue

1,726 plays

Play

Play Next

Add to queue

2,732 plays

Play

Play Next

Add to queue

8,940 plays

Play

Play Next

Add to queue

4,244 plays

Play

Play Next

Add to queue

2,560 plays
Location New York, New York, US

Profile Views: 45037

Last Login: 6/23/2010

Member Since 3/3/2006

Website www.marciadavisband.com

Record Label Outro Inc. http://www.jp813.com/jpug/outro.htm

Type of Label Indie

Bio

......Hi. Please be patient, I will get to my friend requests asap. One Love. Marcia...... .. ...... ...... .. .. .. .. .. .. .. .. .. .. .. .. .. .. .. .. .. .. .. .. .. .. .. .. .... .. .. .. .. .. .. .. .. .. ................................ Reggae music for your heart mind and soul, an apt description of her music and an appropriate signature for singer/songwriter Marcia Davis. As a result Marcias pure talent and persuasive performance style has been captivating audiences on the New York live music circuit. Born in Liverpool, England of Jamaican parents, Marcia Daviss musical journey was primarily influenced by other musical family members including famed reggae DJ, cousin Burro Banton. Her obvious talent bloomed at an early age and she was subsequently encouraged by teachers and peers alike to pursue a career in the creative field. A student of dance and theatre, Marcia received local accolades when by the age off 17 she had performed her own theatre company, Catalyst, and had written and published and performed two musical plays and several pieces of prose. Her first play Ella was performed to sold-out audiences at the renowned Liverpool theatres, The Liverpool Playhouse and the Everyman Theatre. Filled with her own compositions and contemporary popular music, the play brought warm responses from the public. This encouraged the enterprising Marcia to write more and she was soon DJ-ing and singing them herself on local sound systems. After emmigrating to the US in 1987, Marcias passion for music and her business talent enabled her to work as Production Assistant, Booking Agent, and Road Manager for well-known reggae artists such as; John Holt, SuperCat, Trevor Sparks and Shaggy and Rayvon in addition to working with foundation record labels; King Jammys, Black Scorpio, Penthouse and SuperPower Records. In the subsequent years, after taking time out to raise her family, Marcia continued to write and was soon ready to work with a band. After singing back-up and briefly fronting other reggae bands, she finally found her home with Marcia Davis & Outro comprised of transient members of her musical family. Marcias dream is visibly clear when she emotes in her sultry contralto and her visionary lyrics and catchy beats have unlocked the door to a very promising future. You can keep up to date on Marcia Davis perfomances by contacting Outro Inc. at 646-281-1117 or 718-975-0788.www.marciadavisband.com .... ....Make your own Banner Here!...... www.sonicbids.com/MarciaDavis for EPK. Hi all, please check out my new single "Young Man". This is one of the tracks off the Lynsam Entertainment album named "1650". The album is so named because that is the amount of people who were sadly murdered in in Jamaica in 2005. A tragedy. Please help all of the artists who partcipated on this album raise awareness in the Caribbean over this terrible plight. And I urge you, young men, STOP THE VIOLENCE. 1650: The fact sheet In the year 2005, as Jamaica's crime rate spiraled out of control, expatriates abroad worried that the island nation would soon implode unto itself. The murder rate was on a par never before witnessed on the island. Jamaica had set a new and dangerous precedent for itself and it appeared that the authorities were unable to effectively stem the daily loss of human lives. The newspaper headlines bore witness to the ever mounting death toll and macabre wages were being made in the streets as to how high the body count would eventually reach. To make matters worse, the island nation of Trinidad and Tobago was also battling their own spiraling crime wave. When the death toll in Jamaica finally reached 1650, New York based singer/producer/musician, Laury Webb, brought together some of his friends within the NY reggae community to create the 1650 album. Utilizing just one riddim, that he constructed, the singers were asked to write songs that spoke to both the poor people suffering under the tyranny of wanton, unabated violence, and the cowardly perpetrators of the carnage. The artists all rose superbly to the occasion and nine original songs were recorded. The styles range from Gospel Reggae to Rap Reggae and each song is poignant and touching without being syrupy or cliché. The 1650 project was not created as a career enriching enterprise, or as a means to reap huge financial rewards. It was borne out of an overwhelming desire to do something, to say something. To say that the madness that is taking place in Jamaica and elsewhere cannot be allowed to continue. It is up to us after all, isn't it? The NYC All-Star Reggae Connection: Laury Webb, Original Smurph, Marcia Davis, Charmaine DaCosta, Simone Gordon, Ansel "Meditations" Criedland, Danny "Meditations" Clarke, Yah Uneek, Vashni Tracey, Junior Jazz-rhythm & lead guitar, Leroy Guy-bass guitar. Album mixed by Louie Fleck and mastered by Anthony Bowman Marcia Davis Unity Thru' Music

Members

MARCIA DAVIS AND OUTRO _ DOIN' IT, DOIN' IT AN DOIN' IT WELL!!!! .. .. .. .. .. .. .. .. .. .. .. .. .. .. ...... Marcia Davis-Lead vocal/songwriter, Carla Kelly background vocals, Valerie Kelley - background vocals Yasto Taga-Lead Guitar, Iobi - Bass, Damien- Drums, Earl Appleton/Lewis Keys.

Influences

Dennis Brown, Freddie McGregor, Carole King, Bob Marley, Marcia Griffiths, Mighty Diamonds, Stevie Wonder, Etta James, Abyssinians - the list goes on and on 'til the break a dawn........

Sounds Like

Marcia Griffiths, reggae Sade
No recent updates in this category.
Why not...
Bio:
..
Hi. Please be patient, I will get to my friend requests asap. One Love. Marcia
..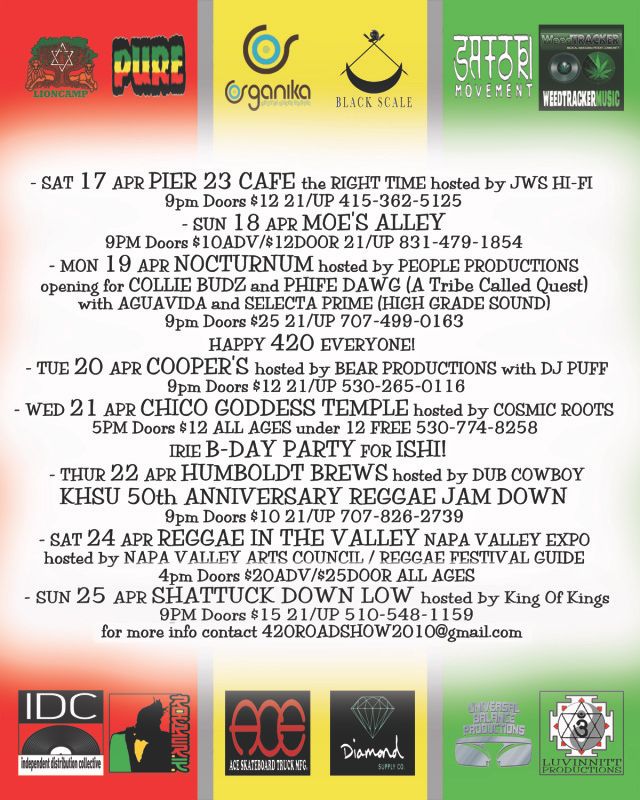 .. ..
718-975-0788.www.marciadavisband.com
www.sonicbids.com/MarciaDavis
for EPK. Hi all, please check out my new single "Young Man". This is one of the tracks off the Lynsam Entertainment album named "1650". The album is so named because that is the amount of people who were sadly murdered in in Jamaica in 2005. A tragedy. Please help all of the artists who partcipated on this album raise awareness in the Caribbean over this terrible plight. And I urge you, young men, STOP THE VIOLENCE. 1650: The fact sheet In the year 2005, as Jamaica's crime rate spiraled out of control, expatriates abroad worried that the island nation would soon implode unto itself. The murder rate was on a par never before witnessed on the island. Jamaica had set a new and dangerous precedent for itself and it appeared that the authorities were unable to effectively stem the daily loss of human lives. The newspaper headlines bore witness to the ever mounting death toll and macabre wages were being made in the streets as to how high the body count would eventually reach. To make matters worse, the island nation of Trinidad and Tobago was also battling their own spiraling crime wave. When the death toll in Jamaica finally reached 1650, New York based singer/producer/musician, Laury Webb, brought together some of his friends within the NY reggae community to create the 1650 album. Utilizing just one riddim, that he constructed, the singers were asked to write songs that spoke to both the poor people suffering under the tyranny of wanton, unabated violence, and the cowardly perpetrators of the carnage. The artists all rose superbly to the occasion and nine original songs were recorded. The styles range from Gospel Reggae to Rap Reggae and each song is poignant and touching without being syrupy or cliché. The 1650 project was not created as a career enriching enterprise, or as a means to reap huge financial rewards. It was borne out of an overwhelming desire to do something, to say something. To say that the madness that is taking place in Jamaica and elsewhere cannot be allowed to continue. It is up to us after all, isn't it? The NYC All-Star Reggae Connection: Laury Webb, Original Smurph, Marcia Davis, Charmaine DaCosta, Simone Gordon, Ansel "Meditations" Criedland, Danny "Meditations" Clarke, Yah Uneek, Vashni Tracey, Junior Jazz-rhythm & lead guitar, Leroy Guy-bass guitar. Album mixed by Louie Fleck and mastered by Anthony Bowman Marcia Davis Unity Thru' Music
Member Since:
March 03, 2006
Members:
MARCIA DAVIS AND OUTRO _ DOIN' IT, DOIN' IT AN DOIN' IT WELL!!!!
Marcia Davis-Lead vocal/songwriter, Carla Kelly background vocals, Valerie Kelley - background vocals Yasto Taga-Lead Guitar, Iobi - Bass, Damien- Drums, Earl Appleton/Lewis Keys.
Influences:
Dennis Brown, Freddie McGregor, Carole King, Bob Marley, Marcia Griffiths, Mighty Diamonds, Stevie Wonder, Etta James, Abyssinians - the list goes on and on 'til the break a dawn........
Sounds Like:
Marcia Griffiths, reggae Sade