No recent updates in this category.
Why not...
Marilyn Mansfield hasn't earned any badges yet... have you?
General

CoS article along with a Marilyn Mansfield sidebar/photo (first fully topless photo of Marilyn ever published) in the October issue of PENTHOUSE Magazine!

See Marilyn Mansfield on the official Penthouse magazine site too!

penthousemagazine.com/marilynmansfield

Marilyn modeled for photographers, Christopher Mealie and Stephanie Crabe, for this Gallery Showing:

www.underworldamusements.net www.germbooks.com

Mia Tyler speaks about my tap dance performance at CatWalk Tragedy NYC in this video!

"Beautiful Girl" music video! Song: Jennifer Richman Wadrobe: Redbuttafly

Beautiful Girl from Jennifer Richman on Vimeo.

On set of the music video "Beautiful Girl" by Jennifer Richman. Clothing by RedButtafly.

Music

Anything my husband does[he's so talented!]Marilyn Manson

,

Anton LaVey

,

Peter Gilmore

,

Le'Rue Delashay

,

Rob Zombie

,

Marilyn Monroe

,

Jayne Mansfield

,

Electric Hellfire Club

,

NIN

,

Pantera

,

Cradle of Filth

,

the Ramones

,

80's glam rock

,

Motley Crue

,

Skid Row[with Sebastian]

,

Madonna

,

Heart

,

the Hannibal soundtrack[I eat dinner while listening to it]

,

The Satanic Mass

, this cd I would play to my son while he was in the womb as well as classical music and Marilyn Manson.I like industrial music and some techno.I often listen to big band and swing especially while cooking.I also love anything I can dance to.

Movies

Rosemary's Baby; Bride of Chucky; Pee Wee's Big Adventure; Monster

, House of 1000 Corpses; The Devil's Rejects; Sleeping Beauty; American History X; Speak of the Devil; The Birdcage,

The Exorcist

,

The Omen

,

The Seven Year Itch

,

Addams Family Values

,

Rocky IV

,

Willy Wonka and the Chocolate Factory

,

Mrs. Doughtfire

,

Child's Play

,

Party Monster

,

Mommy Dearest

,

What Ever Happened to Baby Jane

,

The Wild Wild World of Jayne Mansfield

,

Psycho

,

The Silence of the Lambs

,

The Bone Collector

,

Natural Born Killers

,

The People VS Larry Flynt

,

River's Edge

,

Female Trouble

,

Hello Mary Lou Prom Night 2

,

It's Alive

,

The Incredible Shrinking Woman

,

Splash

,

Fatal Attraction

Television

All in the Family; The Munsters; The Addams Family; ER; I Love Lucy; The Honeymooners

,

Bewitched

,

The Wonder Pets

,

Married With Children

,

Seinfeld

,

Mindfreak

,

LA Ink

,

Southpark

,

Most Evil

,

Deranged

,

Wicked Attraction

,

Medical Incredible

,

Mystery Diagnosis

,

Birth Day

,

Intervention. I mostly watch educational programs dealing with forensics

,

serial killers

,

medical

,

the occult

,

and psychology on such channels as discovery health channel

,

the learning channel

, discovery times and the history channel.I also watch alot of true stories on the Lifetime network.I enjoy watching comedians do stand up.Sometimes for fun,

I will follow a trial for a few days on Court T.V.

Books

The Satanic Bible,Satanic Witch and all Anton LaVey Books; Long Hard Road Out of Hell; Anne Rice's Sleeping Beauty; All Coop books; Blanche Barton,Sex Cats,Motel Bizarre,the Night Stalker,Killer Clown,A Mother Gone Bad,Go Ask Alice, photography books, pin-up books,serial killer books,Hannibal,Jayne Mansfield and the American Fifties,Great Big Beautiful Doll,Dissecting Marilyn Manson,Lords of Chaos,Vampires Among Us, The Vampire Lestat,Fangoria magazine,Gothic Beauty Magazine,The Black Flame,Marilyn Monroe bios.I read a lot of true crime and I mostly research serial murderers since I handed in a book report in the fifth grade on "Helter Skelter" that my mother helped me with.

Heroes

I am not too comfortable with the title "heroes" but here are some inspirations in my life, people I admire and why: My Grandfather: Providing me with the classy,finer things in life,and making me feel like a princess until the day he died. Marilyn Monroe: My first inspiration. Her iconic beauty has always inspired my look. Jayne Mansfield:I cannot say enough about Jayne.She has always been an inspiration to me.Besides being a CoS member she was a mother,beautiful,sexy,smart,actress,singer,model etc.She has shown me that a woman can be anything and everything and more! Also, beauty and brains DO mix! Marilyn Manson:one of the most creative and articulate people I ever had the pleasure of meeting. Anna Nicole Smith:Made me realize how confident I can be. Pee-Wee Herman- Providing me with a lifetime of laughter! And last but certainly not least, Anton Szandor LaVey: For being so brilliant!Also, for making sense of it all!HS!
Play

Play Next

Add to queue

Play

Play Next

Add to queue

Play

Play Next

Add to queue
About me:
..
Agency Represented Plus-Size Alternative Model (The Agency Online formally UGLY NY):
The Agency Online
Marilyn Mansfield's Profile
---
Get your Marilyn Mansfield poster print available now!
---
---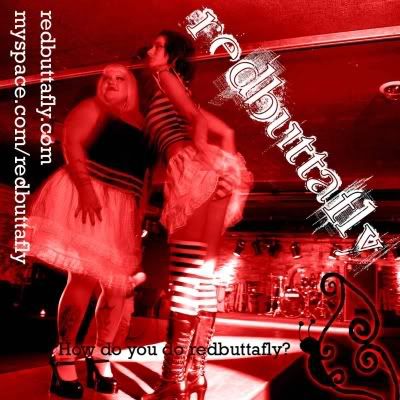 Who I'd like to meet:
I AM A PLUS SIZE PIN-UP,FASHION,GLAMOUR,FETISH,ALTERNATIVE MODEL WITH PLENTY
EXPERIENCE.IF
YOU ARE INTERESTED IN WORKING WITH ME FOR PHOTO PROJECTS,CLOTHING,ADS,CATALOGS,WEBSITES,RUNWAY,TELEVISION,FILM,ETC. FEEL FREE TO CONTACT ME HERE OR ON MODEL MAYHEM.OTHER TALENTS INCLUDE:LICENSED COSMETOLOGIST, SOME DANCE TRAINING,ACTING ABILITY. Other people I would like to meet are the following:I am a member of the CoS so meeting other members is always a pleasure, photographers, clothing and corset designers,demon doll collectors, comedians, forensic psychologists, true crime and occult authors, magicians, illusionists.
All of the famous people I wanted to meet I've pretty much already met, and the ones I haven't met, and would have liked to meet, are all dead. However, there are a few folks living I would like to meet such as Mr. Hugh Hefner. He seems to be a nice, classy gentleman with some interesting stories to tell. ;)
Status:

Married

Here for:

Networking, Friends

Hometown:

NEW YORK

Orientation:

Straight

Religion:

Other

Zodiac Sign:

Pisces

Children:

Proud parent

Smoke / Drink:

No / Yes

Occupation:

Agency Represented Model: The Agency Online
Old Nick Magazine

US

The Official East Coast Nick Chick!