No recent updates in this category.
Why not...
♬ MARK MC hasn't earned any badges yet... have you?
General

basically this is one of the funniest photos ever:

i love to gamble. Morgan Dollar is our horse. he's pretty cool. he's won a couple of good races. this picture was on

foxsports.com.au

it shows morgan dollar gettin his arse kicked by Weekend Hussler.

My world is built 'round discotheques and parties...

100 BEANS. killed it.

But, before I share my interests, I'm going to have a little PHOTO OF THE WEEK section at the top here.

PHOTO OF THE WEEK (05/06/08)

love heart shnitzel.

INTERESTS:

I love AUSTRALIA! Best country on the planet ...i do miss living in the UK though. Fun fun fun.

I really enjoy ART and love painting most of all. The graphic design scene isn't really for me anymore(not right now anyway) mainly because I'm shit at computers and sick of all the wanker stuff that goes with it and want to focus on getting my painting back to a decent standard.

S H I P O O P I

Shagging on the 6th green at Thaxted Park Golf Club... Jiminy Cricketaaah!

AUSSIE RULES, BASKETBALL, CRICKET and GOLF are my favourite sports, but I also have a soft spot for BEACH VOLLEYBALL. Go Panthers! Go Roos!

MUSIC is great. I try to be open minded when it comes to music and there's nothing better than going to a concert or getting some new CDs ...well, there are things better, but both are pretty good.

BEER is my drink of choice, but I'm always up for a burbs or vodbull or vodka lime n soda ...and these days a nice shot of Creme De Menthe goes down a treat! Non alcoholic = tea, milk, and banana smoothies.

Other things I also like are:

POWERADE (you know its a dodgy sports drink when it doesnt have 'ade' in the name

..

clouds (under-rated)

berocca

kangaroos, meerkats and ants (so smart ...imagine how small their lungs are!(and their eye lashes))

bananas

the sound of rain on stuff

pegs

windmills

animal documentaries (including wild boyz)

pubs. especially older pubby sort of pubs. the cranker is a personal fave. and the goody is my local

the word 'canopy'

fruit mince pies (only at christmas time)

drinking a beer in my backyard in the sun with the music cranking from my bedroom window

just drinking in the sun in general

the smell of freshly cut grass in summer

the sound of 40,000 people at the footy yelling 'baaaaaall!' and the roar after when the umpire awards the free for holding the ball 'yeeeeaaaaah!'

***meal deals where you buy an iced coffee and they through in a miniature hamburger

little bar fridges

brett lee bouncers

flurecent lights

mexican waves

short girls (seems taller girls are quite nice too)with nice eyes... i love a good set of eyes (jeepers creepers where'd you get those peepers?)

lavender

roulette (could almost cross this one off now as ive lost many a dollar at the hand of the spinning wheel. black jack is fun

the stars at night (as opposed to the stars at day?)

lime up at the jetty bar!

the sound of the wind in the tree in my backyard at night (at my old house)

heineken! not as much anymore now that its not imported and just made in sydney

stump cam

my bum rug (it's not a rug for my bum ...it's when i had to sleep on the streets like a bum over in england)

indian food

compiling lists

late night tv

banana and mango nectar

gumby (

www.nopey.i8.com

) check it

camp fires

strobe lights

drinking tea (white with one thanks)

my camera

the little light that comes on when you open your fridge

fireworks

dancing like an indian

manchester (how i miss those manchester girl accents)

fibre optics

the simpsons

pointless trivia (ie. questions underneath bottle caps)

blue jeans

peanut M&Ms

dancing like a 45 year old drunk woman

my blink 182 t-shirt from the mark tom and travis show tour

the little green man who tells you when it's safe to cross the road

washing dishes (i don't know why, but i enjoy it)

getting drunk

toblerone's (it has to be the huge duty free kind though)

sex

the sound of katie steel(little birdy)'s voice

the sport section of the news paper

the punk rock egg that has been sitting moldy-ly atop my computer for the past 5 years

air hockey

my velvet underground tee

dancing ...only to good music though

playing pool

cougar bourbon

lightning

my hoodie from manchester

...aaaand i can't think of anything else right now.

Oh! I almost forgot...

I WANT A GOAT!

MY HIGHLAND GOATIE OATIE OATIE OATIE OATIE...

these goats are hungry little boys with runny noses and they play in the street as the cold wind blows, in the ghetto. and their hunger burns. so they roam the streets at night and they learn how to steal and they learn how to fight, in the ghetto. then one night in desperation the young goats broke away, they bought guns, stole a car and tried to run but the didnt get far cos their mumma cried.

Music

"like sort of punky

,

electronica

,

kinda grime

,

kinda like new wave grime

,

kinda maybe like more broken beats

,

like kinda dubby broken beats

,

but a little bit kinda soulful... like kinda drum n bassy

,

but kinda more broken drum n bass

,

like kinda broken beats

, like break beats kinda broken drum n bass... know what i mean?"

I like music lots.

I'm always keen to hear something new or different and always try to be open to listen to new things.

My favourite bands are THE DOORS, THE BEATLES and BLINK 182.

Other bands slash artists that I like are:

...plus more i can't think of right now.

Hahahaha!

Movies

Books

Yeah... not a big fan of the written word. I just can't be fucked really.

4 books that have changed my life:

I thought because my interests section was so massive and this one is pretty small that I'd put my ANTI-INTERESTS or THINGS THAT I DON'T LIKE in here:

Babies crying (would you please shut your fucking child up!)

old people walking slowly in front of you and then you go to over-take them and they take a step to the side that you're moving to and you cant get around

que's and/or lineup's (you'd have to be a bit of a weirdo if you actually liked lineups)

Tina Arena + Phil Collins are my two big hates in the music industry, sharks (FUCK YOU SHARKS! FUCK YOU!)

wanker bouncers that think they're heaps cool and don't realise that they are actually wankers

uh... can't think... i hate lots of other things but i'll add them as they come to me.

Heroes

If I had to name one 'hero' I guess it would probably be JIM MORRISON, but WAYNE CAREY is pretty up there too. Dunno about the old wineglass in the girlfriends face though.

If I could have 10 people around for a dinner party (alive or dead) they would be:

JOHN HARRIS (my late grandfather whom I never met)

JIM MORRISON

PAUL MCCARTNEY

DAVID LETTERMAN

ANDY WARHOL

MICK JAGGER

BILL MURRAY

QUENTIN TARANTINO

WAYNE CAREY

and PAMELA ANDERSON.

Yeah... and my parents are both hero's to me in their own parental heroismy way.

I also have man-crushes on BRAD PITT, PHIL JAMIESON and TOM CRUISE ...but don't read into that too much.
Play

Play Next

Add to queue
About me: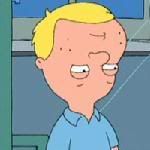 My name is Mark McInerney (I am the above pictures mixed).
I love to drink. I love music. I love Sport. I love sex. And I love my family. I work on trains. The Ghan and The Indian Pacific. So, Im here for about 6 months of the year and the other half Im travelling round Australia. Its pretty good. I need to learn how to save again. I drink too much and my pay goes too quick. Its fun though ...and fun is fun. Someday I'd like to fuck a mermaid.
Because not many people can say they've done that.
No, I've never been hunting for real, but you can bet your bottom dollar I'd look sexy doing it (as seen above).
COOLA!
..
Status:

In a Relationship

Here for:

Friends

Hometown:

South Adelaide!

Orientation:

Straight

Height:

5' 10"

Ethnicity:

White / Caucasian

Religion:

Catholic

Zodiac Sign:

Aries

Children:

Someday

Smoke / Drink:

No / Yes

Education:

Post grad

Occupation:

Barman slash Train Conductor

Income:

$30,000 to $45,000
Cardijn College

NOARLUNGA DOWNS, Australia

Graduated:

N/A

Student status:

Alumni

Degree:

High School Diploma

1998 to 2002