Play

Play Next

Add to queue
Play

Play Next

Add to queue

2,587 plays

Play

Play Next

Add to queue

7,396 plays

Play

Play Next

Add to queue

2,931 plays

Play

Play Next

Add to queue

1,290 plays

Play

Play Next

Add to queue

685 plays
Genre: Acoustic / Indie

Location Tennessee, US

Profile Views: 77335

Last Login: 4/30/2013

Member Since 1/23/2007

Website Under Construction...

Record Label Self

Type of Label Indie

Bio

............ .. .. .. .. .. .. .. ...... ......Layout Generator.. by MyspaceLayoutSpy.com.... Generator.. by MyspaceLayoutSpy.com.... .. .... ...... ...... A passionate and unforgettable performer, Mark Luna has brought audiences around the world to their feet, with standing ovations in landmark venues such as The Grand Ole Opry in Nashville, The Kodak Theatre in Los Angeles, Dublin's Point Theatre and Royal Albert Hall in London, where he opened for and performed with fellow Texan Willie Nelson. A former A&M Records recording artist, Mark has worked with the likes of Faith Hill, Roberta Flack, studio legend Rosemary Butler (James Taylor, Jackson Browne), and composer/producer Patrick Leonard (Madonna, Elton John), just to name a few. As a songwriter, Mark has enjoyed success both on the radio charts and in TV/Film. His song "Never Saw Blue Like That" has been recorded numerous times by an array of artists, including folk/pop chanteuse Shawn Colvin, who sang it for the Julia Roberts/Richard Gere smash film (and soundtrack) RUNAWAY BRIDE, the TV series' DAWSON'S CREEK (soundtrack) and PARTY OF FIVE. "Blue" has also been recorded by Broadway star Melissa Errico (title track), International singer Hayley Westenra and actress/singer Jennifer Love Hewitt as well as indie artists Katie Reider, Cathy Heller and Lee Lessack. Heller also recorded Mark's song "Angel On Your Shoulder" for the romantic comedy LOVE ON THE SIDE, starring Marla Sokoloff and Jennifer Tilley. Mark also co-wrote "When A Woman Loves A Man", a Billboard Top 10 duet recorded by Lee Roy Parnell and Trisha Yearwood; and other songwriting credits include title tracks by Indie/Folk artists Hugh Moffatt (Ghosts of the Music), Richard Ferreira (Somewhereville) and most recently, Debbie Hennessey (Good As Gone). A gifted actor as well, Mark has graced both stage and screen. He originated the role of Olympic hero and Native American football legend Jim Thorpe, in Marcus Hummon's stage musical/drama WARRIOR; made numerous appearances on AMERICAN DREAMS (NBC), and enjoyed a guest spot on FX's cutting edge drama THE SHIELD, where he worked with legendary writer/director David Mamet. His voice can also be heard opposite Martin Short in the children's animated feature BARBIE: THE PRINCESS AND THE PAUPER. In 2004, he performed to rave reviews opposite veteran film star Val Kilmer in the LA stage production of THE TEN COMMANDMENTS and in 2006, alongside Tony Award winners Cleavant Derricks and Melba Moore in the 1st National Tour of the Broadway hit BKLYN, with American Idol's Dianna Degarmo in the starring role. He was also in the Broadway cast of RING OF FIRE (Johnny Cash). Mark has added The Pasadena Playhouse and Hollywood's esteemed King King Club to his resume with performances in the World Premier of MASK, the Musical and 'shAme', a rock opera based on the legendary story The Scarlet Letter. Mark is currently writing for a new CD, to be released in 2010.

Members

Mark and his Martin...... .. .. .. .. .. .. .. ....

Influences

Life. "Only The Night", from the rock opera "shAme".. .. .. .. .. .. .. .."One Man Show" -LIVE @ The Bitter End...... .. .. .. .. .. .. ......Add to My Profile.. | .. More Videos.. .."Somewhereville" - Mark Luna LIVE @ The Bitter End...... .. .. .. .. .. .. ......Add to My Profile.. | .. More Videos.. .."Angel On Your Shoulder" - Mark Luna LIVE @ The Bitter End...... .. .. .. .. .. .. ......Add to My Profile.. | .. More Videos.. .. .. .. .. .. .. .. 'Never Saw Blue Like That', Hayley Westenra ~ Live from Copenhagen .. .. .. .. .. .. .. 'Good As Gone', Debbie Hennessey .. .. .. .. .. .. .. 'Angel on Your Shoulder', sung by Cathy Heller, from LOVE ON THE SIDE

Sounds Like

Mark Luna
No recent updates in this category.
Why not...
04:06 | 939 plays | Apr 7 2007
Bio:
..
....
Layout Generator
by
MyspaceLayoutSpy.com
Generator.. by
MyspaceLayoutSpy.com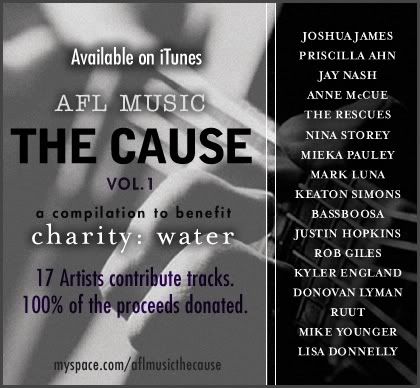 A passionate and unforgettable performer, Mark Luna has brought audiences around the world to their feet, with standing ovations in landmark venues such as The Grand Ole Opry in Nashville, The Kodak Theatre in Los Angeles, Dublin's Point Theatre and Royal Albert Hall in London, where he opened for and performed with fellow Texan Willie Nelson. A former A&M Records recording artist, Mark has worked with the likes of Faith Hill, Roberta Flack, studio legend Rosemary Butler (James Taylor, Jackson Browne), and composer/producer Patrick Leonard (Madonna, Elton John), just to name a few. As a songwriter, Mark has enjoyed success both on the radio charts and in TV/Film. His song "Never Saw Blue Like That" has been recorded numerous times by an array of artists, including folk/pop chanteuse Shawn Colvin, who sang it for the Julia Roberts/Richard Gere smash film (and soundtrack) RUNAWAY BRIDE, the TV series' DAWSON'S CREEK (soundtrack) and PARTY OF FIVE. "Blue" has also been recorded by Broadway star Melissa Errico (title track), International singer Hayley Westenra and actress/singer Jennifer Love Hewitt as well as indie artists Katie Reider, Cathy Heller and Lee Lessack. Heller also recorded Mark's song "Angel On Your Shoulder" for the romantic comedy LOVE ON THE SIDE, starring Marla Sokoloff and Jennifer Tilley. Mark also co-wrote "When A Woman Loves A Man", a Billboard Top 10 duet recorded by Lee Roy Parnell and Trisha Yearwood; and other songwriting credits include title tracks by Indie/Folk artists Hugh Moffatt (Ghosts of the Music), Richard Ferreira (Somewhereville) and most recently, Debbie Hennessey (Good As Gone). A gifted actor as well, Mark has graced both stage and screen. He originated the role of Olympic hero and Native American football legend Jim Thorpe, in Marcus Hummon's stage musical/drama WARRIOR; made numerous appearances on AMERICAN DREAMS (NBC), and enjoyed a guest spot on FX's cutting edge drama THE SHIELD, where he worked with legendary writer/director David Mamet. His voice can also be heard opposite Martin Short in the children's animated feature BARBIE: THE PRINCESS AND THE PAUPER. In 2004, he performed to rave reviews opposite veteran film star Val Kilmer in the LA stage production of THE TEN COMMANDMENTS and in 2006, alongside Tony Award winners Cleavant Derricks and Melba Moore in the 1st National Tour of the Broadway hit BKLYN, with American Idol's Dianna Degarmo in the starring role. He was also in the Broadway cast of RING OF FIRE (Johnny Cash). Mark has added The Pasadena Playhouse and Hollywood's esteemed King King Club to his resume with performances in the World Premier of MASK, the Musical and 'shAme', a rock opera based on the legendary story The Scarlet Letter. Mark is currently writing for a new CD, to be released in 2010.
Member Since:
January 23, 2007
Members:
Mark and his Martin...... ..
Sounds Like:
Mark Luna
Record Label:
Self