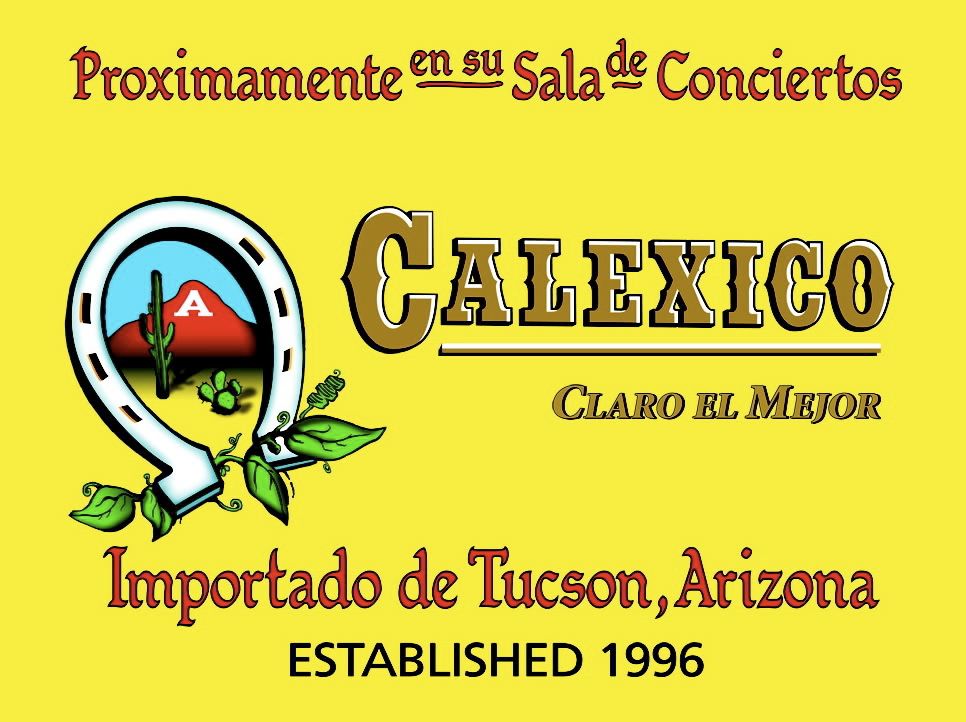 Play

Play Next

Add to queue
Play

Play Next

Add to queue

1,360 plays

Play

Play Next

Add to queue

226,725 plays

Play

Play Next

Add to queue

514 plays

Play

Play Next

Add to queue

152 plays

Play

Play Next

Add to queue

187 plays
Genre: Alternative / Latin

Location Berlin, DE

Profile Views: 62398

Last Login: 1/27/2013

Member Since 12/5/2007

Record Label Cityslang, Touch And Go Records

Type of Label Indie

Bio

My musical career started with picking up the trumpet in the local umptah band in the little german Village where I grew up. I was 8 and did not have any idea what impact that instrument later would have. After playing all sorts of music, and on all possible occasions, such as oktoberfests, weddings and funerals, I started playing the guitar to my favorite Punk, Rock and Rockabilly records around age 13 or 14. After the first 3 or 4 chords were learned, I joined some local bands in the next bigger city Kassel. A decade later I joined the fantastic "Rundfunktanzorchester Kassel" and "Ira Lee and the Whithazelboys".They where the two most important bands for me during that period. One led to the other and before I knew it I was offered a gig with an american band called Calexico which I still tour and record with today. Besides that I played live or/and recorded with artists like Arcade Fire, Nada Surf, Evan Dando, Willie Nelson, Feist, Wilco, Lizz Wright, Nancy Sinatra, Los Lobos, Neko Case, Broken Social Scene, Stephan Eicher, The Frames, Los Super Seven, Bee and Flower, Mark Lanegan, Loveland, Nikko Weidemann, Laith Al Deen, Jessie Evans, Lisa Bessange, Depedro, Jason Colette, Charlie Dee, Fink, Andrew Bird...and many others. Thru the years a wide variety of instruments crossed my path. Besides the trumped and electric and acoustic guitars I now play accordion, fluegelhorn, frenchhorn, keys, percussions, euphonium, vibraphone and mandotar. If you'd like to see this mixed salad , check out the showdates on this page. Thanks for stopping by and listening. Hope to see you soon. .. .. .. I edited my profile with Thomas Myspace Editor V4.4 (www.strikefile.com/myspace) .. .. .. .. .. .. .. ....

Members

Influences

Sounds Like
No recent updates in this category.
Why not...
00:34 | 519 plays | Dec 6 2007
Bio:
My musical career started with picking up the trumpet in the local umptah band in the little german Village where I grew up. I was 8 and did not have any idea what impact that instrument later would have. After playing all sorts of music, and on all possible occasions, such as oktoberfests, weddings and funerals, I started playing the guitar to my favorite Punk, Rock and Rockabilly records around age 13 or 14. After the first 3 or 4 chords were learned, I joined some local bands in the next bigger city Kassel. A decade later I joined the fantastic "Rundfunktanzorchester Kassel" and "Ira Lee and the Whithazelboys".They where the two most important bands for me during that period. One led to the other and before I knew it I was offered a gig with an american band called Calexico which I still tour and record with today. Besides that I played live or/and recorded with artists like Arcade Fire, Nada Surf, Evan Dando, Willie Nelson, Feist, Wilco, Lizz Wright, Nancy Sinatra, Los Lobos, Neko Case, Broken Social Scene, Stephan Eicher, The Frames, Los Super Seven, Bee and Flower, Mark Lanegan, Loveland, Nikko Weidemann, Laith Al Deen, Jessie Evans, Lisa Bessange, Depedro, Jason Colette, Charlie Dee, Fink, Andrew Bird...and many others. Thru the years a wide variety of instruments crossed my path. Besides the trumped and electric and acoustic guitars I now play accordion, fluegelhorn, frenchhorn, keys, percussions, euphonium, vibraphone and mandotar. If you'd like to see this mixed salad , check out the showdates on this page. Thanks for stopping by and listening. Hope to see you soon. ..
I edited my profile with Thomas Myspace Editor V4.4 (
www.strikefile.com/myspace
) ..
Member Since:
Dezember 05, 2007
Record Label:
Cityslang, Touch And Go Records