Play

Play Next

Add to queue
Play

Play Next

Add to queue

142 plays
Genre: Folk Rock / Minimalist / Pop

Location Adelaide, Please select your region., Au

Profile Views: 12121

Last Login: 8/2/2011

Member Since 1/24/2009

Record Label quiet pop

Type of Label Indie

Bio

Matt Reiner and the Aunt Sallys started playing around Adelaide, Australia in early 2009. The first six months of the band involved many live shows and a development of their minimalist folk-rock sound. The band also released two demo CDs during this time, which went on to become best-sellers through Melbourne indie label and distributor PVH Records while also going #1 on the Triple J Unearthed Charts in May '09 for two consecutive weeks. In October of 2009, the band recorded their debut album 'Lines Are Drawn' which was released through the boutique indie label quiet pop in May of 2010. The album explores history, geography and folklore of the Australian experience as metaphor in many of the songs echoing a lyrical and musical style similar to that of The Triffids. The album has gained favour by critics with David Lewis from TheDwarf.com.au hailing Lines Are Drawn as 'a surprisingly uplifting little gem with many moments of song writing greatness'. In August 2010, the band entered Mixmasters Recording Studio, Adelaide to record a new song entitled 'Victorian Summer Skies' to appear on a compilation of Adelaide bands called 'The Best of RADelaide' through Furry Red Records. The song is a departure from the minimalist sound captured on Lines Are Drawn. Instead the song 'Victorian Summer Skies' demonstrates a new sonic direction and anthemic quality reminiscent of Grant Lee Buffalo and early REM. The compilation (including the new song 'Victorian Summer Skies') will be available in late November 2010 - paving the way for an exciting 2011. DEBUT ALBUM 'Lines Are Drawn' 'Lines Are Drawn' Released May 2010 MEDIA & PRESS etc 'Lines Are Drawn harbours a warmth that is immediately infectious, making it slightly addictive and just that little bit special...' - thedwarf.com.au ...'revolving around lead singer/songwriter Matt Reiner, Lines Are Drawn is stripped back folk-pop that relies on lyrics and the passion of delivery to make an impact. On the standout track "With a Glance" what is at first listen a sweet ballad, is a lament on a post 9-11 world and the understated production gives it the feel of a lost Go-Betweens song...' - Metior ...'Clearly reveling in the teachings of Paul Kelly, Reiner's writing style transcends beyond folk's simple fa�ade and with further exploration offers many hidden avenues to take the listener past the crisp, snappy acoustic guitars and brush snare drum work...' - dB Magazine ...'delightful...' - Rip It Up Magazine You can listen to 'Lines Are Drawn' in its entirety at Bandcamp. Click on the link below to listen! Lines Are Drawn Matt Reiner and the Aunt Sallys .. .. .. .. .. .. .. ..........Download..���..Share........COMPILATION APPEARENCE .. The single 'Victorian Summer Skies' appears on the Furry Red Records compilation 'The Best of RADelaide'. Released Nov 2010 DEMO RELEASES .. .. ...... .. .. ..'Two Songs' ..Released May 2009 .. .. ...... .. .. ..'Another Two Songs' ..Released July 2009 .. .. All CD releases are available at ..PVH Records..... .. ...... .. We went No. 1 in the Indie Charts at Triple J Unearthed for two weeks in late May '09! Go to the link below to cast your vote for 'Change' - the first 'single' of the new album 'Lines Are Drawn'. Thanks for your support. .. ...... .. .. ..MyGen.. ..Profile Generator.. ......

Members

Matt Reiner: Singer, Guitars .. Matthew Hill: Bass, Keys, Vox .. Anne Romeo: Drums .. Steve O'Connor: Live Art .. .. Music video for 'Back With You' taken from the album 'Lines Are Drawn'.. .. .. .. .. .. .. .. .. .. .. Part I of documentary on the making of 'Lines Are Drawn'.. .. .. .. .. .. .. .. .. .. .. Part II of documentary on the making of 'Lines Are Drawn'.. .. .. .. .. .. .. .. ..

Influences

Sounds Like
Bio: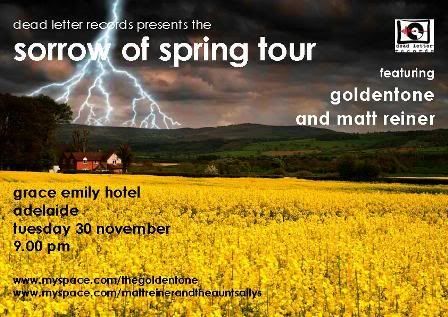 .. Matt Reiner and the Aunt Sallys started playing around Adelaide, Australia in early 2009. The first six months of the band involved many live shows and a development of their minimalist folk-rock sound. The band also released two demo CDs during this time, which went on to become best-sellers through Melbourne indie label and distributor PVH Records while also going #1 on the Triple J Unearthed Charts in May '09 for two consecutive weeks. .. In October of 2009, the band recorded their debut album 'Lines Are Drawn' which was released through the boutique indie label quiet pop in May of 2010. The album explores history, geography and folklore of the Australian experience as metaphor in many of the songs echoing a lyrical and musical style similar to that of The Triffids. The album has gained favour by critics with David Lewis from
TheDwarf.com.au
hailing Lines Are Drawn as 'a surprisingly uplifting little gem with many moments of song writing greatness'. .. In August 2010, the band entered Mixmasters Recording Studio, Adelaide to record a new song entitled 'Victorian Summer Skies' to appear on a compilation of Adelaide bands called 'The Best of RADelaide' through Furry Red Records. The song is a departure from the minimalist sound captured on Lines Are Drawn. Instead the song 'Victorian Summer Skies' demonstrates a new sonic direction and anthemic quality reminiscent of Grant Lee Buffalo and early REM. The compilation (including the new song 'Victorian Summer Skies') will be available in late November 2010 - paving the way for an exciting 2011. ..
DEBUT ALBUM 'Lines Are Drawn'
..
'Lines Are Drawn' Released May 2010
..
MEDIA & PRESS etc
.. ...'Lines Are Drawn harbours a warmth that is immediately infectious, making it slightly addictive and just that little bit special...'
- thedwarf.com.au
.. ...'revolving around lead singer/songwriter Matt Reiner, Lines Are Drawn is stripped back folk-pop that relies on lyrics and the passion of delivery to make an impact. On the standout track "With a Glance" what is at first listen a sweet ballad, is a lament on a post 9-11 world and the understated production gives it the feel of a lost Go-Betweens song...'
- Metior
.. ...'Clearly reveling in the teachings of Paul Kelly, Reiner's writing style transcends beyond folk's simple façade and with further exploration offers many hidden avenues to take the listener past the crisp, snappy acoustic guitars and brush snare drum work...'
- dB Magazine
.. ...'delightful...'
- Rip It Up Magazine
You can listen to 'Lines Are Drawn' in its entirety at Bandcamp. Click on the link below to listen! .. .. ..
COMPILATION APPEARENCE
..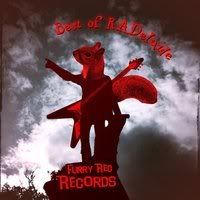 The single 'Victorian Summer Skies'
appears on the Furry Red Records
compilation 'The Best of RADelaide'.
Released Nov 2010
..
DEMO RELEASES
..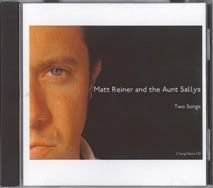 'Two Songs' Released May 2009
..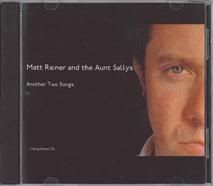 'Another Two Songs' Released July 2009
.. All CD releases are available at
PVH Records
.
..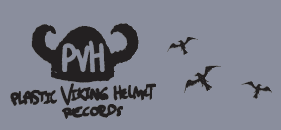 .. We went No. 1 in the Indie Charts at Triple J Unearthed for two weeks in late May '09! Go to the link below to cast your vote for 'Change' - the first 'single' of the new album 'Lines Are Drawn'. Thanks for your support. ..
..
Member Since:
January 24, 2009
Members:
Matt Reiner: Singer, Guitars
Matthew Hill: Bass, Keys, Vox
Anne Romeo: Drums
Steve O'Connor: Live Art .. Music video for 'Back With You' taken from the album 'Lines Are Drawn' .. .. Part I of documentary on the making of 'Lines Are Drawn' .. .. Part II of documentary on the making of 'Lines Are Drawn' ..
Record Label:
quiet pop