No recent updates in this category.
Why not...
Meghan hasn't earned any badges yet... have you?
General

Meg's Idle Chatter

Or My Life Story At:

Meghan's JamsBio

Or MY Scott Baio Recaps At:

Reality Shack

You Should Be A Poet

You craft words well, in creative and unexpected ways.
And you have a great talent for evoking beautiful imagery...
Or describing the most intense heartbreak ever.
You're already naturally a poet, even if you've never written a poem.

Sarah Palin Disney Trailerhttp://www.youtube.com/watch?v=reRTXJSyTjo twitter moms Member Badgehttp://www.twittermoms.comTom Wopat and Cybill Shepherd - Talk Memphis To Me.http://www.youtube.com/watch?v=PMRWN4Wdmok

Music

Zeppelin

,

Sinatra

,

Skynyrd

,

Streisand

,

Pantera

,

Marvin Gaye

,

Nina Simone

,

Staind

,

Billie Holiday

,

Sam Cooke

,

Classic Motown

,

Nickleback

,

Janis

,

Stevie

,

Concrete Blond

,

Joan Jett

,

Pretenders

,

Bette Midler

,

Alice In Chains

,

STP

,

Mother Love Bone

,

Violent Femmes

,

Howard Jones

,

The Doors

,

The Airplane

,

The Dead

,

Lyle Lovett

,

Lacuna Coil

,

AC/DC

,

Ozzy

,

Prince

,

Bob Marley

,

Peter Gabriel

,

OMD

,

Simple MInds

,

Cypress Hill

,

Slayer

,

Cher

,

Springsteen

,

John Cafferty

,

Van Morrison

,

Etta James

,

Amy Winehouse

,

anything produced by Phil Spector

,

Robert Johnson

,

Howlin Wolfe

,

Sly & The Family Stone

,

Gretchen Wilson

,

Beach Boys

,

Frankie Lymon

,

The Fleetwoods

,

The Drifters

,

Doo Wop

,

80's metal & new wave

,

Pink

,

Chris Isaack

,

Salt n Pepa

,

Hendrix

,

Oldies

,

anything that rocks

,

anything with soul

, or anything that includes a bad ass bitch singin or playin lead...

Movies

Sixteen Candles

,

Fight Club

,

Sliding Doors

,

It's a wonderful Life

,

Only You

,

Something About Mary

,

Stand By Me

,

Breakfast Club

,

Steel Magnolias

,

Swingers

,

High Fidelity

,

Serendipity

,

Dirty Dancing

,

Sleepers

,

The Count of Monte Cristo

,

That Night

,

Gone with the Wind

,

To Kill A mockingbird

,

and a million more....

Television

Books

My taste in books vary a lot. I love reading anything by Chuck Palahniuk, Stephen King, Marion Zimmer Bradley, Lorenzo Carcaterra, Anne Rice, Thoreau, Helen Fielding, Rebecca Wells, Nick Hornsby, I love biographies and books on spirituality and politics. Gone With The Wind The Shining, The Stand, Mists Of Avalon, Walden, The Incarnations of Immortality Series, Fight Club, Divine Secrets of The Ya-Ya Sisterhood, Bridget Jones Diary, High Fidelity, The Vampire Chronicles I've read all of these a dozen times each.

Heroes

John F Kennedy & Jackie Kennedy, Martin Luther King, John Lennon & Paul McCartney Cher, Ellen Degeneres, Hilary Clinton, Micheal Collins, and my husband.

Johnny Cash PSA: We are all Americans - Vote on Nov. 4th!http://vids.myspace.com/index.cfm?fuseaction=vids....
About me:
..
e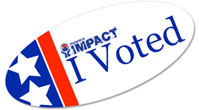 My husband Allen and I have been married 9 years this past September 25, (we will have actually been together 13 years in October). After high school I went to Broadcasting school and then worked at a rock station in Modesto (Rock 95) for about a year or so. Unfortunatley I found out that as fun as it was, the money and hours sucked horribly. So I continued working as an admin assistant, got married in 1999 and in 2003 had my beautiful boy, Patrick. Then in March of '05 I gave birth to my perfect daughter, (well perfect now, we'll see how perfect when she's a teenager) Cheyanne. The birth of my daughter inspired me to finally quit my dead end job, and now I am home running a daycare out of my home. Allen is the owner/operator of a courier service here in the valley. He was a touring blues musician the first few years we were together and still plays around town from time to time. We both have found that being a mom and dad is about the most magical thing in the world, and wouldn't trade it in for anything. ..
Layout made by
~Misty K~
You Are a Chick Rocker!
You're living proof that chicks can rock
You're inspired by Joan Jett and the Donnas
And when you rock, you rock hard
(Plus, you get all the cute guy groupies you want!)
Iron Man: Feast For The Eyes AND The Ears
http://biolog.jamsbio.com/archives/iron-man-feast-...
Powered by ShareThis
Has Reality TV Killed The Video Star?
http://biolog.jamsbio.com/archives/has-reality-tv-...
Powered by ShareThis
Top make out songs
http://biolog.jamsbio.com/archives/top-make-out-so...
Powered by ShareThis
How I became a Linda
http://biolog.jamsbio.com/archives/how-i-became-a-...
Powered by ShareThis
Songs About Dad (pt. 2)
http://biolog.jamsbio.com/archives/songs-about-dad...
Powered by ShareThis
Kids Music You Can Live With
http://biolog.jamsbio.com/archives/kids-music-you-...
Powered by ShareThis
Spotlight: Brian Vander Ark
http://biolog.jamsbio.com/archives/spotlight-brian...
Powered by ShareThis
My Interview With Verve Pipe's Brian Vander Ark
Before Behind The Music: Books that Rock!
http://biolog.jamsbio.com/archives/before-behind-t...
Powered by ShareThis
Take a look at my favorite Rock N Roll biographies! -Meghan
Steven Banks Home Entertainment Center #7
http://www.youtube.com/watch?v=aYxobCVQHSo
Damn, It Was Cool!!!!!!!
The Meghan Song Video
http://www.youtube.com/watch?v=BdotVItl-wI
Yea, this is fuckin cool.
Censored Colors by Portugal. The Man | JamsBio Magazine
http://magazine.jamsbio.com/2008/09/19/censored-co...
Powered by ShareThis
Check out my latest review over at JamsBio!
PSA No to Proposition 8
http://www.youtube.com/watch?v=YBSy5V4t7sI
Who I'd like to meet:
I guess living person would be Bill Clinton, I think. Or maybe someone a little more fun like, Bette Midler. I bet Johnny Depp would be pretty cool too. Dead, would definatley be Elvis, or Frank Sinatra. Probably Sinatra. That would be awesome. Jim Morrison
Click here to learn what's happening in Darfur.
Your 80s Hunk Is
John Stamos
Livermore CA landscapes
Status:

Married

Here for:

Friends

Hometown:

Livermore

Orientation:

Straight

Zodiac Sign:

Libra

Children:

Proud parent

Education:

Grad / professional school

Occupation:

Daycare Provider
The Academy Of Radio Broadcasting

Huntington Beach,California

Graduated:

1998

Student status:

Alumni

Degree:

Other

Major:

Broadcasting

Clubs:

I actually attended this school at the Fremont Campus which I couldn't find here!!

1997 to 1998

Livermore High

Livermore,California

Graduated:

1995

Student status:

Alumni

Degree:

High School Diploma

1991 to 1995