I'm interested in Behind The Scenes! If you need an extra hand on your project-e-mail me sabrinarocks426@yahoo.com

Music
Production
Composer

-HELP WANTED-I'm looking for local musicians to collaborate on up comming E.P. to accompany book release! Any Style I need creative artist's with nothing better to do for a few weeks~ haha
http://breasyscleaning.yolasite.com- 605.490.9647

STURGIS BABY!, South Dakota US
office manager

12 MONTHS

Alp-Traum in Print~ in honor of Brian "BADASS" Boone

STURGIS,, SOUTH DAKOTA! US
Independent Publishing

founded on the eve of November 17th, 2009

http://www.myspace.com/rockzoneone/blog/544382972
Play
Play Next
Add to queue
About me:
August 2012 how fast things change.........in Phoenix now.....finally........Peace at last ..lmao April 7th 2012 for me, There is no Arizona Circumstances have made it impossible to leave....careful what you wish for-you just might GET IT! lol The grass is never greener-& I'm glad I realized that before I spent all the money to move; when I'm perfectly happy here life is funny.......I'm meant to stay here a little longer.....I'm just gonna enjoy it....& keep rockin' :) Feb. 11. 2012 well, for those of you that have been with me so far-- it's been a long strange trip- fer sure! We're coming full circle...by this time next month I will finally be back home in Phoenix~ South Dakota was great every minute though! I've become a better person for living here....& the Rally will be a yearly Road Trip whenever possible--Ridin' NO TRAILERS lol thanks fer hangin' w/ me New Adventures Await Us! 1/17/2012 New Year-New Revelations! Look Ma! my first REAL/FAKE INTERVIEW LOL
COMMING FIRST WEEK IN ROCKTOBER!!!!2011
http://www.myspace.com/rockzoneone/blog/544382972
Blog # 2 My very FIRST legit Interview............highly anticipated -MOST UP TO DATE talk with!! !!!!!MARKUS ALLEN CHRISTOPHER!!! ROCKTOBER!!!! is gonna RULE!!!!!! Last week in Week#1 of Sabrina ROX! Sabrina ROXX mentioned what a huge fan she was of MISS CRAZY SINGER: Markus Allen Christopher...Well in this Rock Zone Productions EXCLUSIVE: Here is Sabrina's Interview w/Markus Allen Chrisstopher..I know Sabrina really enjoyed getting the opportunity to interview Markus...Hope you all enjoy the interview! #1 Hi Markus! Thank you for taking the time to talk with us today! How are you?! I am alright thanks for asking Sabrina. Like I wrote in blog #1, I've been a huge fan of your music and hopefully have been helping spread the word about what killer bands M!SS CRAZY & FREAKSHOW were.....if you'll notice I said 'were' #2 Is M!SS CRAZY broke up for good? If so, what are your plans now? No. I think it is just that things are crazy in the industry right now. Not a lot of people pounding down doors for Hard Rock. I hope things change. This recession does not help. i hope to do another album some day. (if you said yes, I'm crying right now, I just need a minute) #3 What's your thoughts on Chris Jordan's new Band Southbound Saints? Funny that you ask. Chris just sent me the songs yesterday. I listened to them onetime and it sounded alright. Chris plays well. The songs will grow on me as I listen again. Glad to see he is doing something. I like Chris most when he plays with me. Lol. #4 Are any of the other members on to new projects, that you know of? Nope. #5 Who is the fourth member of M!SS CRAZY? I feel terrible having "(Insert name here!!") Vernon Anderson. He played all over the 1st CD. He will be on the new one when we do it. #6 Is there a message you'd like to get out to all your fans? I am grateful to have them. I just want to give good music and keep hard rock alive.Thank you so much for the support. #7 If the offers were there, would MISS CRAZY tour again?If they were good offers. The only ones we could entertain.  #8 Where is the best place for fans to purchase your AWESOME TUNES?
http://itunes.apple.com/us/artist/miss-crazy/id206727800
  #9 What's something your fans don't know about you? lol (I think I know this one?) lol If they don't know. I am not telling. #10 For all of us that follow you on myspace, we've noticed you've gone through some changes lately! First You took your make-up off-much to our delight! And then you announced you were leaving your old ways behind. Can you tell us a little more about that?Yes. I just believe that without God's guidance in life. I am going to keep losing and I want to win. Life is too short to screw up going to Heaven. Thank You SO MUCH Markus!! Thank you Sabrina9.29.11 Well, Fahreheit fell thru.......but with every door that closes......you know the drill Thank you Great Spirit! I'm tellen' ya it works 9.27.11 On my new blog: Coming soon! Interview with ?? stay tuned..Sabrina Roxx! Keep Rockin'
http://www.myspace.com/rockzoneone/blog/544382972
9.25.11 NEWS! I BLOG ON ROCKZONE NOW!
http://www.myspace.com/rockzoneone/blog/544382972
Check it out! 8/14/11 It's already windin' down,,,,,,the (do the roar!) of Bikes rumbles off into the distance, as all the 'bikers' leave, I'll tell ya the only 'Genuine' thing about this years 'version' was the concerts & the non fatal stabbing incident between a couple a Hells Angels & Banditos. Since moving here, I now consider this 'my town-o.k.? we welcome the vast array of people from all walks of life-I don't care if ya trailer it in! but understand, you drive a vehicle with probably at least four wheels- all year, REFRESH YOU BIKE RIDING SKILLS-Please! The majority of this year's 'bikers' (using the term very loosely) were RUDE & Wreckless! ( good name for a band :) Jeezus! LEARN HOW TO FUCKIN' DRIVE! Anyway, I'm glad it's over...where the hell is the real rally at???!!! last years was so way better. better luck next year~ 8/8/2011- RALLY TIME!! Well, we've been here for goin' on THREE years now, & let me tell ya, I've never been happier! Yea, I say 'I M!SS Phoenix', but, all in all, I don't think I'll ever move back. It still feels like AMERICA here. Small towns, no Cookie Cutter houses, laid back peeps-I didn't think places like this still existed!! well, I hope to see ya'all here someday-till then, hope yer all happy in your little part of the world. right now, I GOTTA GO PARTY!! Haha-
http://www.sturgis.com/
7.6.2010 Hi every one! STURGIS ROCKS!!!! 3.12.2010 Well my friends, I've been hangin' in there,here in Sioux Falls.....but, we're thinkin' of movin' to STURGIS~ found a house on 360 acres for $500.00 a month! think I'm gonna go for it...talk about ISOLATION...oh boy 11.30.09 MY HUBBY IS THE TRUCK DRIVER~Cowtrucker24/7 I just attempt to write! haha file:///C:/Documents%20and%20Settings/Sabrina/My%20Documents/jonathanlradio_files/berlinphx.jpg 11.19.2009 Made it to Sioux Falls been here about 2 weeks We'll see if this is a good move~ So far, haven't seen Hubby since we moved here!! He's been back to Phoenix TWICE!
Extended Network Banner made with MyBannerMaker.com! Click here to make your own!
..Make your own banner at
MyBannerMaker.com
! UPDATE 10.28.2009: Hello Every One! This Site is gettin' F-D up~ I think I've got too much crap goin on...what made my profile Awesome- was that RAMMSTEIN DU HAST would start playin...this Song totally sums up MEIN VATER. I am not a devil worshipper as I have recently been asked!! On the contrary, this book chronicles my search for knowledge. That is why I call myself Agnostic. I seek the TRUTH. My search for GOD. My True FATHER (VATER) pronounced FAH-TER. I have come face to face with true evil & I have come face to face with PURE LOVE. By Nov. 1st I will be in S.F./S.D. UPDATE: 11.18.2009 by now you have all probably learned of Brian BADASS Boone's untimely passing. Florence, his Love will finish up with the Station until the end of the Year. She will do the long awaited interview with Markus Allen Christopher........& per Brian's wishes, the Smokin Tunz Radio Legacy will be gone but not forgotten! It would not be the Station without him!! I know, Life must go on...The Y in the road is before me yet again! Left? Right? I'm taking my time, letting the path come naturally....God will steer me in the correct direction- if I just sit still & listen for Once! I will finish the FINAL CHAPTER OF MEIN VATER & along with my future Son in Law will record the songs I have written to coincide with the Story of my Life.. this must be done before I Can Move on! This book started out as just a way for me to overcome the loss of my mom in 2001. slowly it became therapy and kinda took on a life of it's own. I'm still working on it, but it's almost done! Gee, it only took me EIGHT YEARS! I finally gave myself a deadline- I am kinda a procrastinator....... Date: When I say "I'm Finished! YAY" I've learned a lot over the past 10 years...I know I have a deep Spiritual Connection to The Heavens & (SOMETIMES I CALL HIM FATHER SKY) My One True Father, GOD. I came to this conclusion, by reading about Native American beliefs..... IT IS A BEAUTIFUL WAY OF LIVING IN TOTAL HARMONY WITH ONES SELF, & ONES SURROUNDINGS~ TO SEE BEYOND THE OBVIOUS... THIS STORY IS FICTIONAL, LOOSELY BASED ON ACTUAL EVENTS. tHE MANY dEVILS MERELY DEPICT THE DARK SIDE-THAT WE ALL BATTLE, & HOW OUR UNFALTERING FAITH IN GOD, PREVAILS, WITH HIS UNCONDITIONAL LOVE FOR US~ THE ONLY WAY TO KNOW THE TRUTH IS TO SEEK HIM OUT WHEN YOU CALL, GOD WILL ANSWER TO YOUR PURE HEART C U L8TR! Sabrina oh & don't 4-Get------M!SS CRAZY ROX!/Markus Allen Christopher iz da BOMB!!
http://twitter.com/#!/meinvatersch
Here's what the Book is about: Claudia is fighting a battle few people can endure. After her mother's death, thinking she is triumphant, she returns to her childhood home. Once there, she discovers the battle is by no means over! The demon from her past is still after her soul! In a duel between pure evil & the pure Love of God, she must leave all of her doubt, fear and heartache behind, for only True Faith will win the war between Heaven & Hell. How can she cope when she realizes the man who she thought was just her father (Vater) turns out to be a centuries old demon!! His Black Blood courses through her veins... will she succumb to eternal damnation or persevere with the strength of her TRUE FATHERS Love? A child born to a soulless father & a Godless mother must find her own way in a world that possesses a weak faith and sub comes to it's own desires of the flesh. This is her journey, her quest for True Knowledge. She must forget all the lies she has been taught since birth, for we are all born with the ability to CHOOSE...lies or Truth.... Based on actual events! AGNOSTIC: ONE WHO DISCLAIMS ANY KNOWLEDGE OF GOD BUT DOES NOT DENY THE POSSIBILITY OF GOD'S EXISTENCE stay tuned......
18 wheels of Beauty
I LOVE THE SMELL OF DIESEL IN THE MORNING!
MEIN VATER
http://music.myspace.com/index.cfm?fuseaction=music.artistalbums&artistid=3072156&albumid=95666
http://music.myspace.com/index.cfm?fuseaction=musi...
Wow! This song takes me back! Old Rocker chicks don't die-they just get stuck in Buckeye!!!
Bloodletting album by concrete blonde on MySpace Music - Free Streaming MP3 Album Song Tracks
http://music.myspace.com/index.cfm?fuseaction=musi...
This song is so intense!
The Best Little Secrets Are Kept by Louis XIV
http://www.amazon.com/dp/B001232QLA/ref=cm_sw_r_ms...
These songs might give you ideas.......
only a few days a month HA
Maybe not Tootsie Roll; but yea, the rest is true..
I'm beginning to think I might have a problem.....
The Eyes Are The Window To The SoulSchloss Neuschwanstein
in my darkworld
AmI truly spawned from the devil?
Just Kidn!!
SOULMATE?
HA HA!
What 'LEGEND'S are made of
"There can be only DARK"
PrettyGirl is suffering....Claudia's Childhood
Sabrina wants you to check out a photo on MySpace
http://viewmorepics.myspace.com/index.cfm?fuseacti...
OMG!!!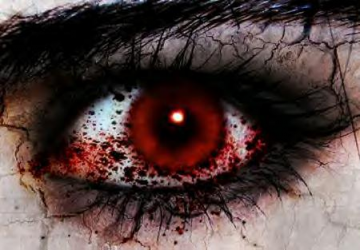 Slideshow
love/hate relationship
that's some red-eye!words to live by
Ice Age 3 Trailer
http://vids.myspace.com/index.cfm?fuseaction=vids....
Brand New's "Jesus Christ" music video surfaces after three years
http://www.altpress.com/news/brandnewjesusvid.htm
Powered by ShareThis
WOW!
Sick Puppies - You're Going Down
http://vids.myspace.com/index.cfm?fuseaction=vids....
ONE OF US IS GOIN' DOWN!!!
M!SS CRAZY - "Can't Get Enough"
http://vids.myspace.com/index.cfm?fuseaction=vids....
I LOVE THIS BAND! MarKus, you are da' shit!!
MY BATTLE
GOOD VS. EVIL
My reflection
Staring back at me
Sabrina wants you to check out a photo on MySpace in the sweet pad album
http://viewmorepics.myspace.com/index.cfm?fuseacti...
Sabrina wants you to check out a photo on MySpace in the sweet pad album
Shared via
AddThis
The real castle NEUSCHWANSTEIN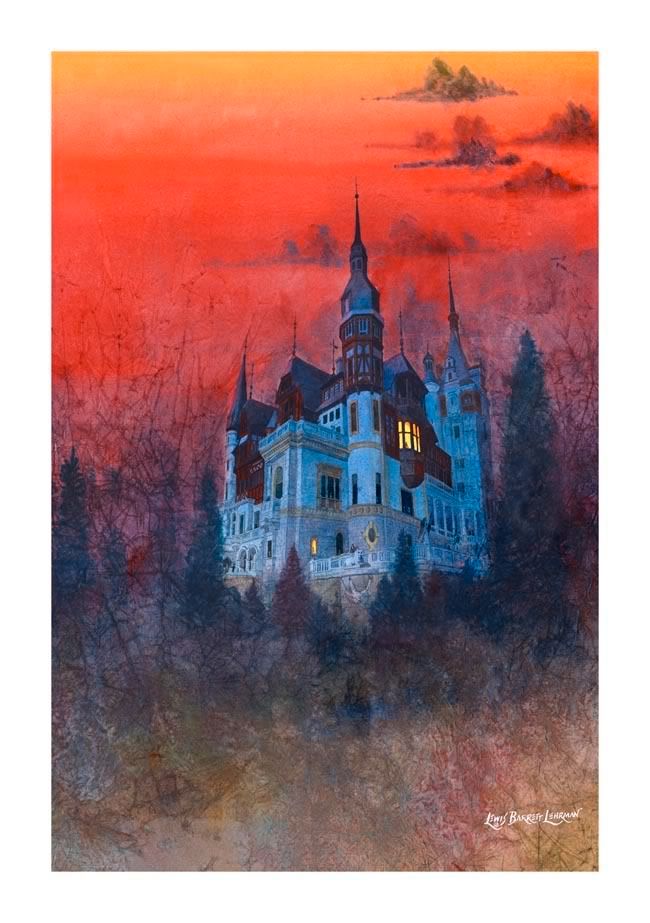 Who I'd like to meet:
People who read my book! SERIOUSLY, Mike Patton Lita Stevie this list could go on & on! PEOPLE WHO WENT TO WARPED TOUR!!!! THE ART hey! I met 'em!! MarKus Allen Christopher Bert POE (the female singer) Hi Rocker Chick Becky!
View all Miss Crazy tour dates
Status: Married
Here for: Networking, Friends
Hometown: Berlin,Germany/Phoenix/STURGIS BABY!
Orientation: Straight
Body type: 4' 11" / Average
Ethnicity: White / Caucasian
Religion: Agnostic
Zodiac Sign: Taurus
Children: Proud parent
Smoke / Drink: Yes / Yes
Occupation: Freelance Writer