General

Im Interested in:-

EVERYDAY PEOPLE FROM ALL WALKS OF LIFE AND RACES

ANIMAL AND CHILD WELFARE ISSUES.

Human and Moral Rights Issues

Taking animals on the Red Carpet For Animals should have more rights!! xxx

I am very proud to be Patron of Cornwalls Voice for Animals

I wrote the 'foreword' for the wonderful book, 'Whats it all about Alfie!' by Cornwalls voice for animals,

written to raise money for animal welfare and rescue

My Daughter Angel also has one of her poems, and views on animal rights included in this amazing book.

CHARITY WORK

HEALING WORK and NATURAL HEALING

ASTROLOGY

SPIRITUALITY

EQUESTRIAN SPORTS

DRIVING

GARDENING

MOTHER EARTH

ARTISTIC DIRECTION BALLET AND MORE BALLET

DANCE AND DANCE MUSIC

ACTIONS SPEAK LOUDER THAN WORDS

Its so easy to put someone down

Takes more effort and strengh to lift someone up

ARTWORK THANKS TO LIQUID

www.myspace.com/liquidsmyspace

I have joined forces with The Seal Protection Action Group

Here is the link

http://www

. sealaction. org/celebrities

It would be great if you could visit The Seal Protection website and leave a comment of support or just read up on the plight of these animals or read about the great work these people do

Television

Melita is Sponsored by:
Love Couture

, Norwich.

www.lovecouture.co.uk

Vintage Occassions Norwich

Anglia Carpets Ltd

The Kemp Controller

Asda Norwich

Amber Models UK

Heroes
Play

Play Next

Add to queue
About me:
..Myspace Backgrounds ..

Myspace Layouts - Myspace Editor - Image Hosting
Thankyou for visiting my profile. Im Melita Morgan, Im a British Actress/Model. This career started back in 1990 whilst I was working as an Equestrain Professional.
I was born in Norwich Norfolk UK. My acting roles have ranged from a grey haired nurse in The Birmingham Royal Ballet, to Marilyn Monroe, and everthing in between!
With my newborn baby Son Tayt who was born July 2010
EARLY DAY MOTION 412 (British Government)
I am currently working hard, with my family and friends to campaign for support of EDM 412 (see above blog for full info).
Which promotes and seeks law to see that politicians, retailers, publishers and distributors have a collective responsibility to protect children and young people from displays of sexually graphic material that they are not emotionally equipped to deal with;
"Please show support for Early Day Motion 412".
I'm asking you to sign this petition to help us reach our goal, I care deeply about this cause, and I hope you will support our efforts to help protect children and famillies.
Please Please Please can you repost this to all your friends and contacts and post on myspace or facebook if you have one!!
Here is the link for the new petition site:-
http://www.thepetitionsite.com/4/please-show-support-for-early-day-motion-412
http://edmi.parliament.uk/EDMi/EDMDetails.aspx?EDMID=39976
I would also like you and all your caring friends to try and go and view:-
'The Front Page Campaign' Which goes into great depth as to the extent of this problem and how it effects children.
Here is the link:
http://www.thefrontpagecampaign.org.uk/
Registered charity no. SC040915
Please sign up if you can, and support their vital work I support them 100%, and this website is very eye and mind opening.
We all need to help control this social moral decline of the UK and the world.
Melita Morgan
www.myspace.com/familymoralmovement
please join me on the family moral movement!!
(see top friends box below)
I have a Co-Starring role in the movie,
MISTER LONELY.
Director Harmony Korine.
I play the character of a wacky Madonna impersonator.
A movie with a deep meaning, to teach us to look within 'ourselves' for our life path and happiness.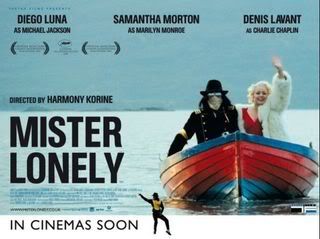 In MISTER LONELY I co star with:
Samantha Morton,Dennis Levant,
Diego Luna,Anita Pallenburg
James Fox,Werner Herzog and
Richard Strange.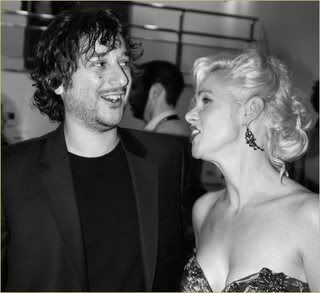 Melita and Harmony at the London Film Fest.
Scene from MISTER LONELY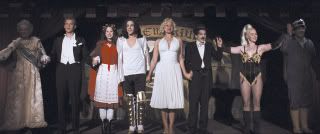 Working on this movie with all of the cast and crew was a chance of a lifetime, and I will always be grateful for all that I learnt about the art of movie making.
In UK cinemas from 15th March 2008
American Release May 08.
Mister Lonely made it to Cannes Film Festival 07'
along with many other major film festivals around the world, and recieved some very good reviews.
Melita at the London Film Festival
I can be found on the International Movie Data Base
http://www.imdb.com/name/nm2769396/
For bookings and inquirys please contact, my personal publicist Andreas Yiasimi at Amber Productions 01263 510989.
With my co star Michael-Joel Stuart from Mister Lonely
Thanks MJ and Victoria for inviting me and Angel to see your lead role in the Lion King,in the West End.Youre doing so well in Eastenders MJ we are so proud of you.
With my co star Denis Levant
(London film festival)
With Co Star Anita Pallenburg, London Film Festival.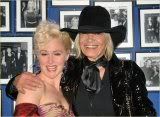 I have had to do all sorts of everyday jobs to make ends meet, when I have had no acting jobs, but EVERY JOB is important in this world, no matter what we do!, from bin cleaning to being a movie actress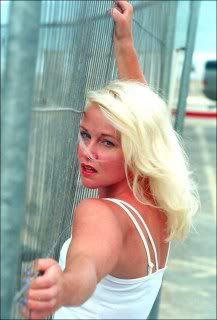 RECENT WORK
I had the honour of working with Sir Bob Geldoff for a short film called 'I am Bob'
I portray parts of Madonnas life in a docucumentry , for Eagle Media, called Madonna Wild Angel
Also I had a main role in a Tv Advert for AXA Insurance for Belgian TV.
Playing the role of Eva
In Danny's Girl.
But besides this Im a very down to earth Mother of four children, Louis, Dominic,
Angel, and Tayt and God Mother to Jessica.
LOVE TO YOU ALL AND BLESS OUR DEAR PLANET THINK GREEN X ..
Thankyou for visiting my page Melita x
Who I'd like to meet:
Caring People with a compassion for animals and children.
ANYBODY WHO ADORES MAKING FILMS AND LOVES ACTING
Movie, TV, and Theatre People.Ballet World People.Artist's of all kinds.
Compassionate people
I adore all animals especially Horses, and I was once a professional Equestrian, and I was trained to ride to classical standard.
Please help this great welfare for animals campaign which I support, by signing this quick petition
http://www.chickenout.tv/
Help me to Boycott Herbal Essences and the needless Cruelity in Procter and Gambles Animal Testing
Visit
www.hurtfulessences.org
..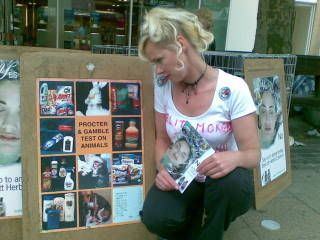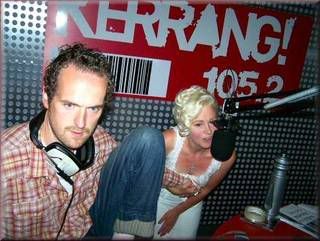 For bookings and inquirys please contact, my personal publicist Andreas Yiasimi at Amber Productions 01263 510989.
Attending as guest of honour the Celebration Evening
of Amber Productions
for Highest Achievment for 2007

Status:

Married

Here for:

Networking, Friends

Hometown:

NORWICH

Orientation:

Straight

Body type:

Slim / Slender

Religion:

Other

Zodiac Sign:

Taurus

Children:

Proud parent

Smoke:

No

Education:

Grad / professional school

Occupation:

ACTRESS
The Hewett School

Norwich, United Kingdom

Graduated:

N/A

Student status:

Alumni

Degree:

Other

1980 to 1985